Thanksgiving and Black Friday online shopping ballooned to $7.9 billion in 2017 – a 17.9% year-to-year increase!
The unofficial post-holiday shopping frenzy won't likely slow down this year. Shoppers love to get a great deal and right after a holiday is a great time to catch them when they are in the mood to shop.
So what does this mean for e-Commerce retailers, especially those selling and dropshipping internationally? It means you should be starting your Black Friday preparation!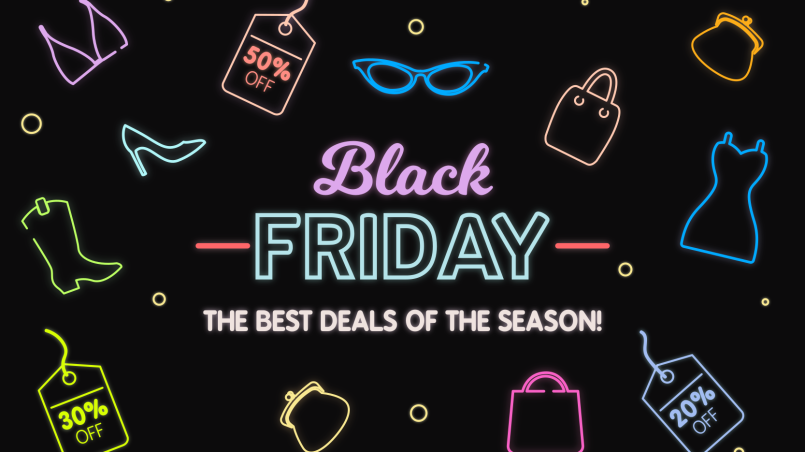 (Source: Nichemarket)
Online stores should get ready and prepare weeks prior for Black Friday, Cyber Monday (collectively abbreviated BFCM), and all the shopping holidays beyond.
Here's how.
BUT WHEN IS BLACK FRIDAY 2018?

Black Friday officially begins the day after the Thanksgiving holiday (Thursday), so this year it's on November 23, 2018. However, it's likely going to be more than just the one-day event it has been in the past.

Many retailers start coming out with Black Friday shopping deals early in the week as to avoid getting drowned out by everyone else. Most deals will also continue on through the weekend and into Cyber Monday (November 26), which is now actually Cyber Week.

So, the exact dates for Black Friday and Cyber Monday have become fairly irrelevant for any shopper.
1/Start Promoting Early
Did you know that many shoppers begin their holiday shopping from as early as October?
According to a study conducted by Prosper Insights & Analytics, about 40% of shoppers over 18 start their holiday shopping by the end of October.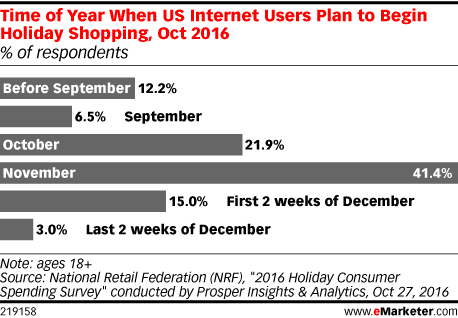 Similar surveys by SessionM and Alix Partners show that between 38% and 41% persons asked start their shopping in November before Black Friday.
What that means for you is that you must get started much earlier than Black Friday in attracting your customers. At worst, you should consider starting your Black Friday promotions sometime in October.
You know how some stores are already putting out Christmas items in October? While it seems annoying to the Halloween lovers, early-bird shoppers and Christmas lovers can't get enough.
If you plan to start promoting Black Friday sales in October, then you need even more time to plan and prepare. You should consider beginning preparations as early as August.
->> For Holiday e-Commerce Fulfillment, Success Starts in August
Companies start their plans well in advance of the holiday, and so should you. Once you start hearing "Christmas in August", that should be your cue to start planning your Black Friday sales.
2/Review What You Did Last Year & Research for New Products to Source
For those of you who've already been through the BFCM holiday in the past, one of the first things you must do in the planning process is evaluate the prior year.
Start with basic analytics. Review your website or your online store in terms of traffic, link and item popularity, effective keywords, and more.
When you evaluate stats, look for the reasons behind what worked and what didn't. Were your hottest items popular because of increased demand, or was it merely that year's latest fad item? Did the higher traffic to your website cause performance issues?
Next, do some research into what's currently trending and may become hot this fall. Toy manufacturers usually know by late summer which toys are going to be hot sellers during the holiday, and you need to modify that approach to your business.
If an item you're selling may be trending this fall, then consider spending some time promoting it.
->> 10 best dropshipping products to sell to the US for Black Friday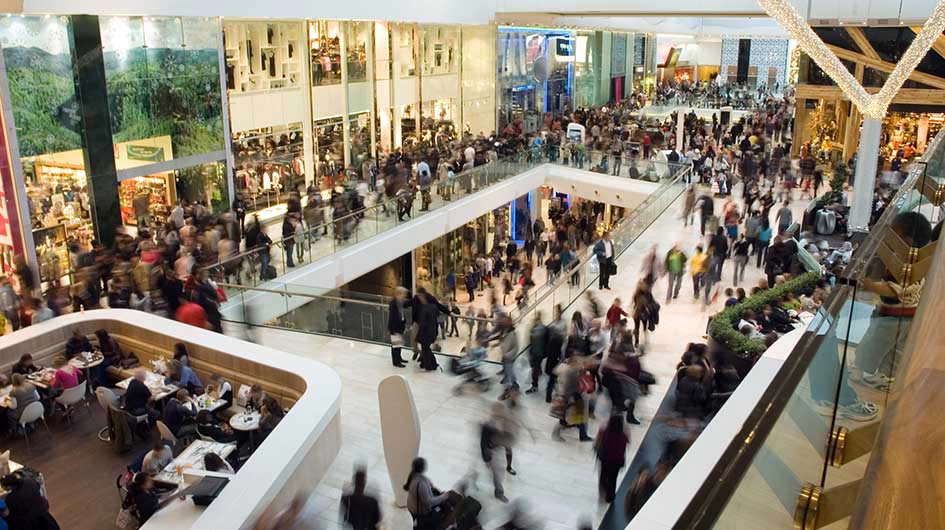 (Source: Statefarm)
Also, be sure to honestly evaluate what didn't work last year. Don't just assume that it was merely because of moody customers.
Did certain items fail to sell because you didn't optimize them for SEO? Did slow traffic from your web host drive down sales on a particular day or even a particular hour of a day? Was your customer support a bit slow and customers got tired of waiting for you?
Evaluating things that went wrong is the first step to correcting the problem and improving your business for this year.
3/Stock Your Inventory Heavily & Seek Help for Fulfillment
These are typical features that will be getting under extra pressure. If you don't prepare with inventory, you will lose the chances of leveraging the benefits of the most thriving days.
Rather than having the exact number of goods predicted to be sold in the holiday season, experts suggest to aim 10 – 15% above these estimations.
Taking in account that average BF and CM days attract 3 – 4 times more sales than the average November days, the safest is to be prepared with an acquisition volume demand for a "40-50 – day long" month.
Likewise, proper product packaging and labeling will see a growth of 300 – 400% after Grey Thursday.
Remember, these rush days will keep until Tuesday – Wednesday of the week after. To keep delivery errors apart and maintain your customers' trust demands a very high attention.
(Source: CNet)
The products purchased in your store you can pack and label in-house, or you can outsource these tasks even for as short time as 1 – 2 months: Third-party fulfillment providers offer item storing, labeling, packing and the delivery management.
If your orders are not only limited to the surrounding regions or countries but instead expand all the way to, say, the US, having a fulfillment provider is strongly recommended and reasonable because they are able to bargain more favorable prices with major shipping carriers.
->> Fast and Affordable International Single Order Shipping & Dropshipping from Vietnam – is it possible?
If you refrain from contracting with fulfillment centers for this special period and you use your existing workforce, you have to consider that stock management role will see at least a 50% higher workforce-demand in November in verifying the orders, calling in and packing the products and notifying the shippers.
->> 3 simple ways to outsource your order fulfillment
4/Find Beforehand the Sweet Spots for Discounts – and Cross-sell!
One of the biggest decisions you'll make is the types of discounts you'll offer during BFCM.
This is, after all, a time to salvage the best of deals. People are coming to your website/online store expecting such deals, and if your sale isn't at least on par with other companies', they'll look elsewhere.
To prevent them from doing that, your best bet is to offer at least 20% off on items as this is the base discount offered on many sites.
Of course, the better the deal, the better odds you'll have of increasing sales. This is where you should try to find the sweet spot for sales.
Obviously, you have to consider profit margins and how much of a discount you're willing to give, but it's important to establish a good baseline. Here are some tips for how to uncover that sweet spot:
Go back to last year's data and evaluate which discounts worked and which didn't. If you find that a particular sale worked really well (e.g. a 30% discount for buying three or more of a specific item), you can certainly consider recycling that promotion.
Check out your competitors. What deals are they offering? When possible, try to outdo them.
When setting up your promotions, don't be afraid to get creative. "Buy One Get One Free" sounds much more appealing than "Save 50% When You Buy 2 or More." It's the same deal really, but the first one sounds better. If you like, you can perform A/B tests to evaluate which appeals to customers more.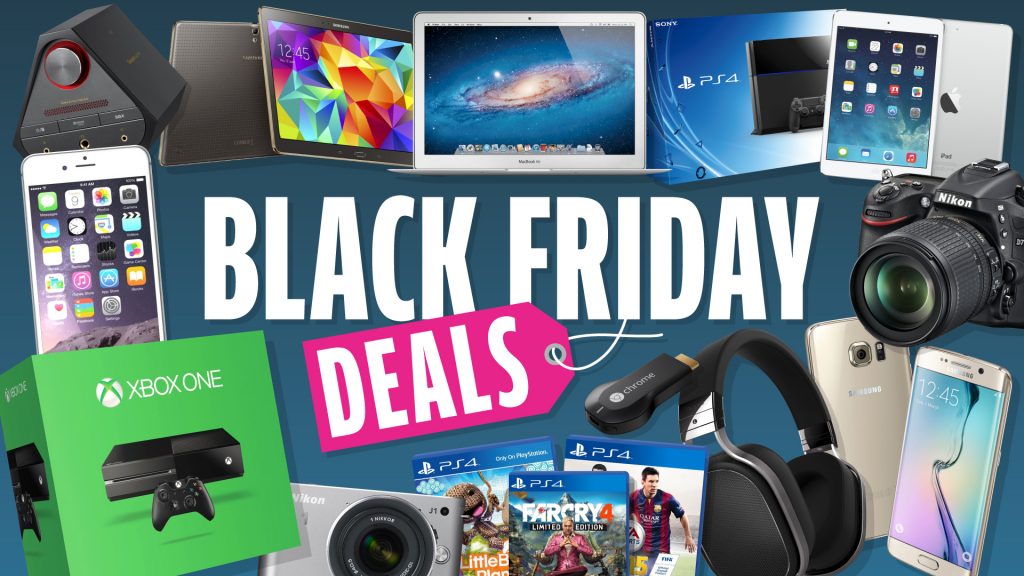 (Source: TechRadar)
However, don't let yourself fall into the line of common e-Stores who often set up BFCM strategy narrow-mindedly and communication revolves around discounts only.
Look beyond focusing on dropped prices, start to sketch ideas about other values and experiences! Which one of them can you deliver for your customers before, during and after BF? A few jumping off places for ideation:
Extending return periods for those products that are bought during the BF-time frame
Providing longer warranty periods
Launching pre-BF price promises or offering faster shipping for the group of BF- items
Instead of mincing your resources in pushing down all the prices, get a few really long-term customers. They can turn to be your brand advocates with multiplied customer lifetime values.
Blending huge value propositions with tiny discounts will introduce a new wave of high quality and eager customers.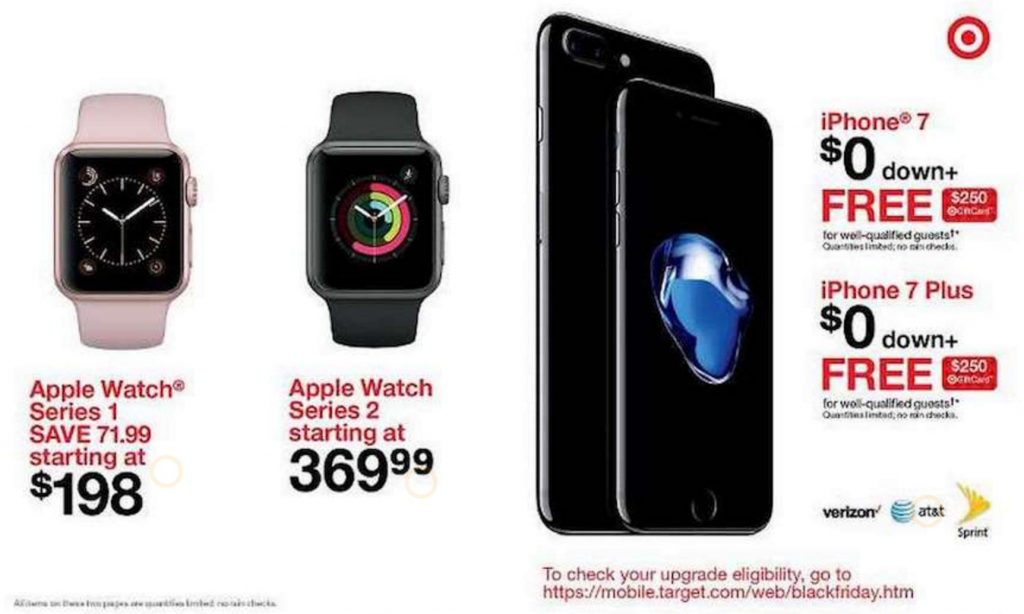 (Source: Forbes)
Next, don't miss out on the opportunity to cross-sell to your customers.
If a customer came to your website to buy Asics shoes, why not suggest that he or she also buy a pair of crew sock or a bottle of deodorant spray?
Websites such as Amazon and Walmart do a fantastic job in cross-selling to their customers (as seen in the example below). Whenever you buy something, they give you product recommendations.

When cross-selling, make sure that the item makes sense and is something that customers would reasonably buy with the original item they wanted to purchase. You can even take it a step further and offer an additional discount, such as "Save an additional 10% when you buy these together."
Some website builders such as Shopify and BigCommerce offer cross-selling apps that you can use for your website. Otherwise, you can set up your product listings with related items or sale items that will load automatically when customers are ready to purchase an item.
5/Ensure your Shipping is on Top Form
This is the trickiest bit for those selling internationally, especially into the US.
More sales means more revenue. More sales also means more shipping, and more possible shipping issues.
The sheer volume of packages on the road is mind-boggling. Here's what USPS, UPS, and FedEx predicted they would deliver between Thanksgiving and New Year's Eve in 2017:
Just between these three carriers, that's more than 50 MILLION packages delivered each day in the roughly 40 days between Thanksgiving and New Year's Eve!
Not to mention that with last-minute shoppers reportedly making up nearly 30% of online holiday sales, this is truly the season for some e-Commerce nail biting.
Given the numbers, it makes sense both customers and brands are anxious about BFCM shipping.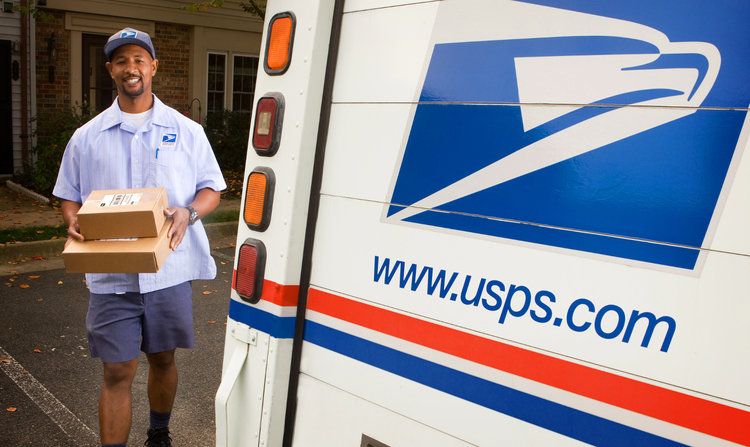 (Source: Freightwaves)
Let's put some of those fears to rest.
The single best way to build your brand is by offering an impeccable customer experience and – especially during the holidays – your shipping strategy is a key driver here.
->> 4 efficient international shipping tips for e-Sellers
That's why it's so important to set the right expectations with your customers and ensure you get your shipments out in time as promised.
You miss delivery of that one special gift during the shopping season, you will have probably lost a customer for life. Surely you can't afford to do that.
What to expect from the carriers?
Every year, carriers publish their "Last Days to Ship" schedules. Here is this year's date, according to ShipStation.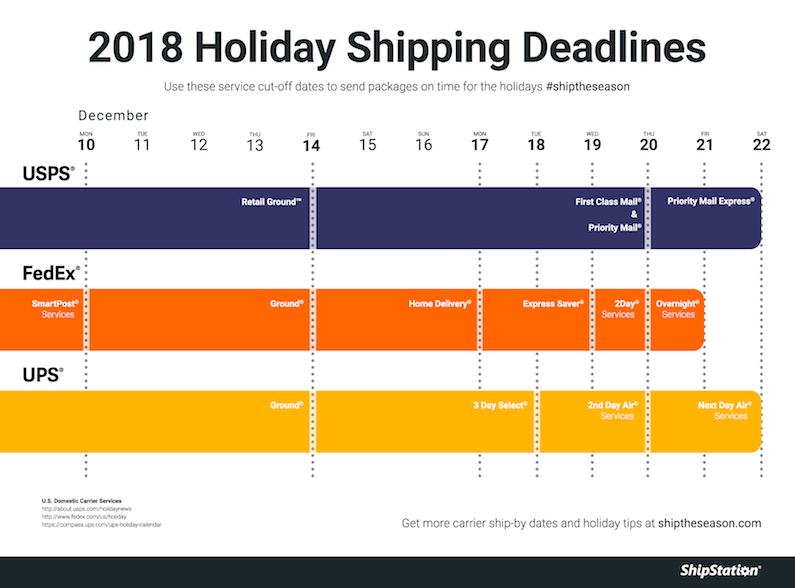 It's important you know what these dates really mean.
For instance, you don't have to quit selling once those deadlines hit. Instead, you can alter your strategy to sell gift cards or certificates to push folks to your brick-and-mortar stores instead.
Don't overpromise and underdeliver!
Every merchant is different. And each carrier and each service has different deadlines.
You want to ensure you offer the right mix of affordability, service, and speed to deliver your BFCM sales efficiently and on-time.
You may see a lot of 7-day shipping requests from all the last-minute holiday shoppers.
There are a few things to keep in mind here:
These dates do not have a fulfillment lag built in. They are carrier cut off dates, not your "Order By" dates!
It may take you 1 or 2 days to get an item into the mailstream even if you start sending and fulfilling it right after an order placement is made.
When you communicate your "Order By" dates to your customers make sure you account for this lag time.
You may also want to check your carrier's peak surcharges.
As we've already discussed:
USPS does not charge peak surcharges.
UPS is charging a surcharge for residential packages during some peak dates in November and December.
And FedEx is waiving those surcharges for a second year in a row.
Given these status, USPS is pretty much your ideal shipping partner, especially since both FedEx and UPS have an additional handling surcharge that will apply to packages that require special handling.
So you will want to make sure your choice of carrier is suitable, your fulfillment optimized and on point so you can avoid these charges.
->> Why you should leverage USPS's international single order shipping service with the help from Boxme?
In short, try to offer a variety of shipping options using one of the many delivery companies mentioned above. Make sure that if you promise to deliver items within a particular time frame, that you are able to meet those deadlines.
Since the whole purpose of Black Friday is to provide excellent deals, you will have to consider your shipping fees as well.
Either reduce your shipping fees or provide free shipping. The former is the more ideal and realistic situation (for those dropshipping to the US), because shoppers will be expecting great deals – remember that you can always make up for the costs through increased sales.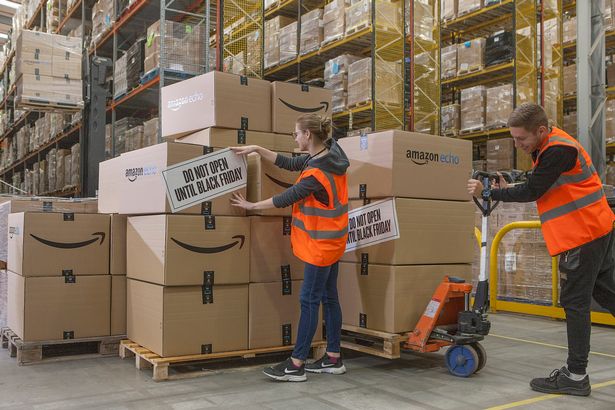 (Source: Mirror)
Once you're done and ready to sell, especially as a FBM seller or operating on eBay, Etsy, Magento, etc.. Boxme can happily take over your shipping-to-the-US process.
Our international single order shipping service, partnering with USPS, will enable you to practice dropshipping your Black Friday/Cyber Monday products to the US with ease.
A 15% discount rate is being applied for US order shipments! *
Create your order TODAY to enjoy free pick-up at your designated addresses! **
Boxme is here to help!

Our reliable single order delivery service to the USA can help you shorten your delivery time and minimize added costs in the process:

*Shipping single orders weigh below 0.5lb and 1lbs to the US for $8 and $9.5, respectively.

*Lightning fast delivery time at approximately 10 to 14 days.

*Full-tracking – easily keep an eye on your order at all time using your order ID.
*Offered in limited numbers. Seize your chance now!
**Note: Applicable to pick-up addresses in Hanoi and Hochiminh City from now to November 30, 2018. 
[vc_row][vc_column][vc_raw_js]JTNDJTIxLS1IdWJTcG90JTIwQ2FsbC10by1BY3Rpb24lMjBDb2RlJTIwLS0lM0UlM0NzcGFuJTIwY2xhc3MlM0QlMjJocy1jdGEtd3JhcHBlciUyMiUyMGlkJTNEJTIyaHMtY3RhLXdyYXBwZXItZDBlOTg0MDgtZTMyZi00ODE3LTgwZmMtZTlkMzkzNjI3ZjgxJTIyJTNFJTNDc3BhbiUyMGNsYXNzJTNEJTIyaHMtY3RhLW5vZGUlMjBocy1jdGEtZDBlOTg0MDgtZTMyZi00ODE3LTgwZmMtZTlkMzkzNjI3ZjgxJTIyJTIwaWQlM0QlMjJocy1jdGEtZDBlOTg0MDgtZTMyZi00ODE3LTgwZmMtZTlkMzkzNjI3ZjgxJTIyJTNFJTNDJTIxLS0lNUJpZiUyMGx0ZSUyMElFJTIwOCU1RCUzRSUzQ2RpdiUyMGlkJTNEJTIyaHMtY3RhLWllLWVsZW1lbnQlMjIlM0UlM0MlMkZkaXYlM0UlM0MlMjElNUJlbmRpZiU1RC0tJTNFJTNDYSUyMGhyZWYlM0QlMjJodHRwcyUzQSUyRiUyRmN0YS1yZWRpcmVjdC5odWJzcG90LmNvbSUyRmN0YSUyRnJlZGlyZWN0JTJGMjE0MTUyOCUyRmQwZTk4NDA4LWUzMmYtNDgxNy04MGZjLWU5ZDM5MzYyN2Y4MSUyMiUyMCUyMHRhcmdldCUzRCUyMl9ibGFuayUyMiUyMCUzRSUzQ2ltZyUyMGNsYXNzJTNEJTIyaHMtY3RhLWltZyUyMiUyMGlkJTNEJTIyaHMtY3RhLWltZy1kMGU5ODQwOC1lMzJmLTQ4MTctODBmYy1lOWQzOTM2MjdmODElMjIlMjBzdHlsZSUzRCUyMmJvcmRlci13aWR0aCUzQTBweCUzQiUyMiUyMHNyYyUzRCUyMmh0dHBzJTNBJTJGJTJGbm8tY2FjaGUuaHVic3BvdC5jb20lMkZjdGElMkZkZWZhdWx0JTJGMjE0MTUyOCUyRmQwZTk4NDA4LWUzMmYtNDgxNy04MGZjLWU5ZDM5MzYyN2Y4MS5wbmclMjIlMjAlMjBhbHQlM0QlMjJXYW50JTIwRnJlZSUyMEFkdmlzZSUyMG9uJTIwSG93JTIwdG8lMjBEcm9wc2hpcCUyMGZyb20lMjBWaWV0bmFtJTNGJTIwQ29udGFjdCUyMFVzJTIwTm93JTIyJTJGJTNFJTNDJTJGYSUzRSUzQyUyRnNwYW4lM0UlM0NzY3JpcHQlMjBjaGFyc2V0JTNEJTIydXRmLTglMjIlMjBzcmMlM0QlMjJodHRwcyUzQSUyRiUyRmpzLmhzY3RhLm5ldCUyRmN0YSUyRmN1cnJlbnQuanMlMjIlM0UlM0MlMkZzY3JpcHQlM0UlM0NzY3JpcHQlMjB0eXBlJTNEJTIydGV4dCUyRmphdmFzY3JpcHQlMjIlM0UlMjBoYnNwdC5jdGEubG9hZCUyODIxNDE1MjglMkMlMjAlMjdkMGU5ODQwOC1lMzJmLTQ4MTctODBmYy1lOWQzOTM2MjdmODElMjclMkMlMjAlN0IlN0QlMjklM0IlMjAlM0MlMkZzY3JpcHQlM0UlM0MlMkZzcGFuJTNFJTNDJTIxLS0lMjBlbmQlMjBIdWJTcG90JTIwQ2FsbC10by1BY3Rpb24lMjBDb2RlJTIwLS0lM0U=[/vc_raw_js][/vc_column][/vc_row]
WANT TO LEARN MORE?
->> International single order shipping – the perfect compliment to your Shopify, Amazon, eBay dropship business
->> Alternatives to Fulfillment by Amazon (FBA) for e-Sellers
->> What makes a product that sells when dropshipping on Shopify, Amazon, eBay?