Returned orders are basically delivered orders that designated receivers refuse to collect, causing troublesome afterthoughts and costly added handling processes to both sellers and shippers.
A few of the most common reasons that cause this type of orders are:
Multiple failed contacts with the receiver
Receiver successfully contacted, but fails to show up for shipment collecting
Shipment denied by the receiver (failed to match initial product description, color, size, etc..)
Incorrect receiving information (address, phone number, etc..)
According to our statistics, you can save up to 30% of your total returned orders cost, provided you were able to track and handle them on time.
To execute these kind of orders and cut down the returning rate, kindly follow these following steps.
Step 1: Log on to your account at oms.boxme.asia, choose "Failed delivery" on the menu taskbar for returned orders management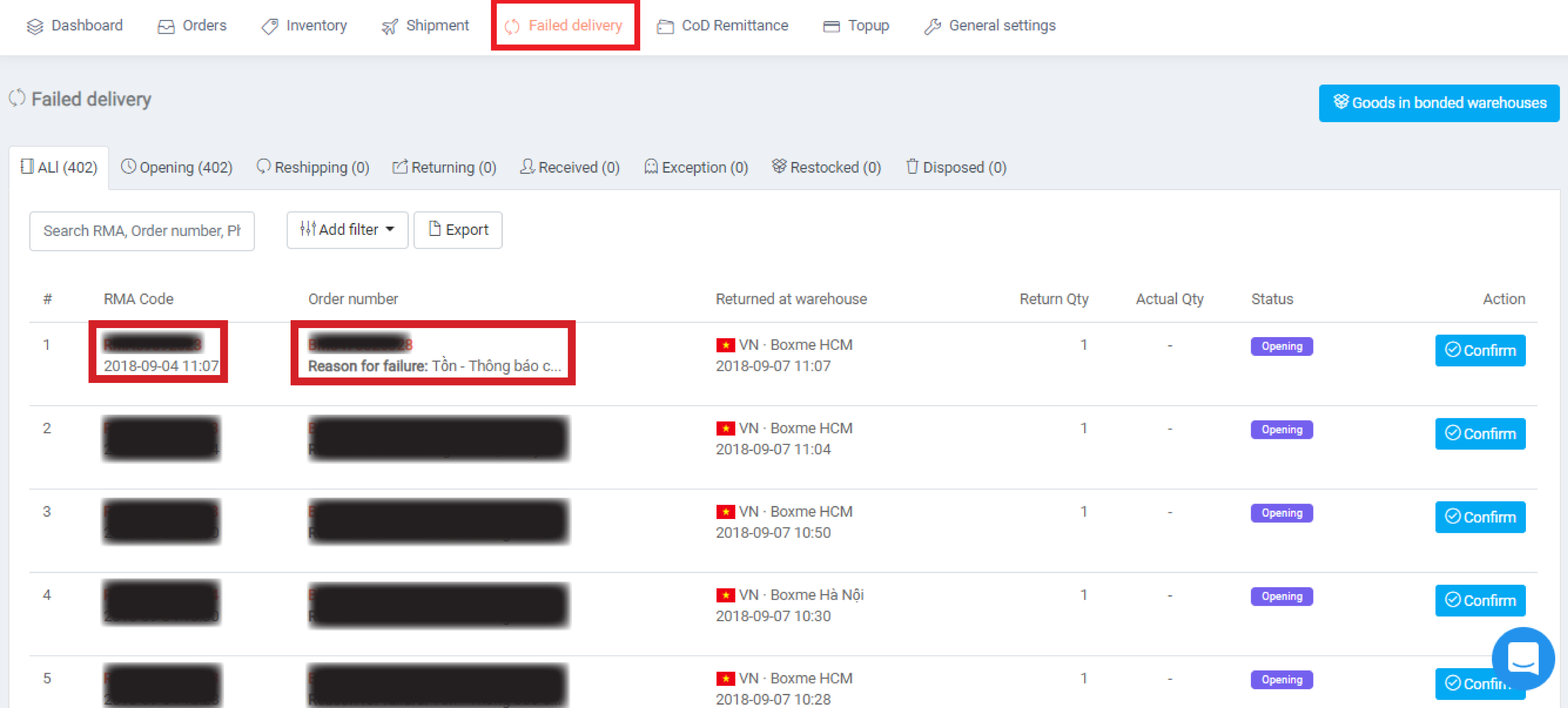 Here, you can keep track of your returned orders in their various statuses, such as Opening, Reshipping, Returning, Received, Exception, Restocked, and Disposed.
For a more detailed look at orders' information, click onto Order number.
For returned order processing options, click onto RMA code, or Confirm.
Step 2: Choose processing options
For returned order processing options, click onto RMA code, or Confirm.
Boxme's system offers 3 processing options: "Reshipping", "Confirm to Return" and "Discard"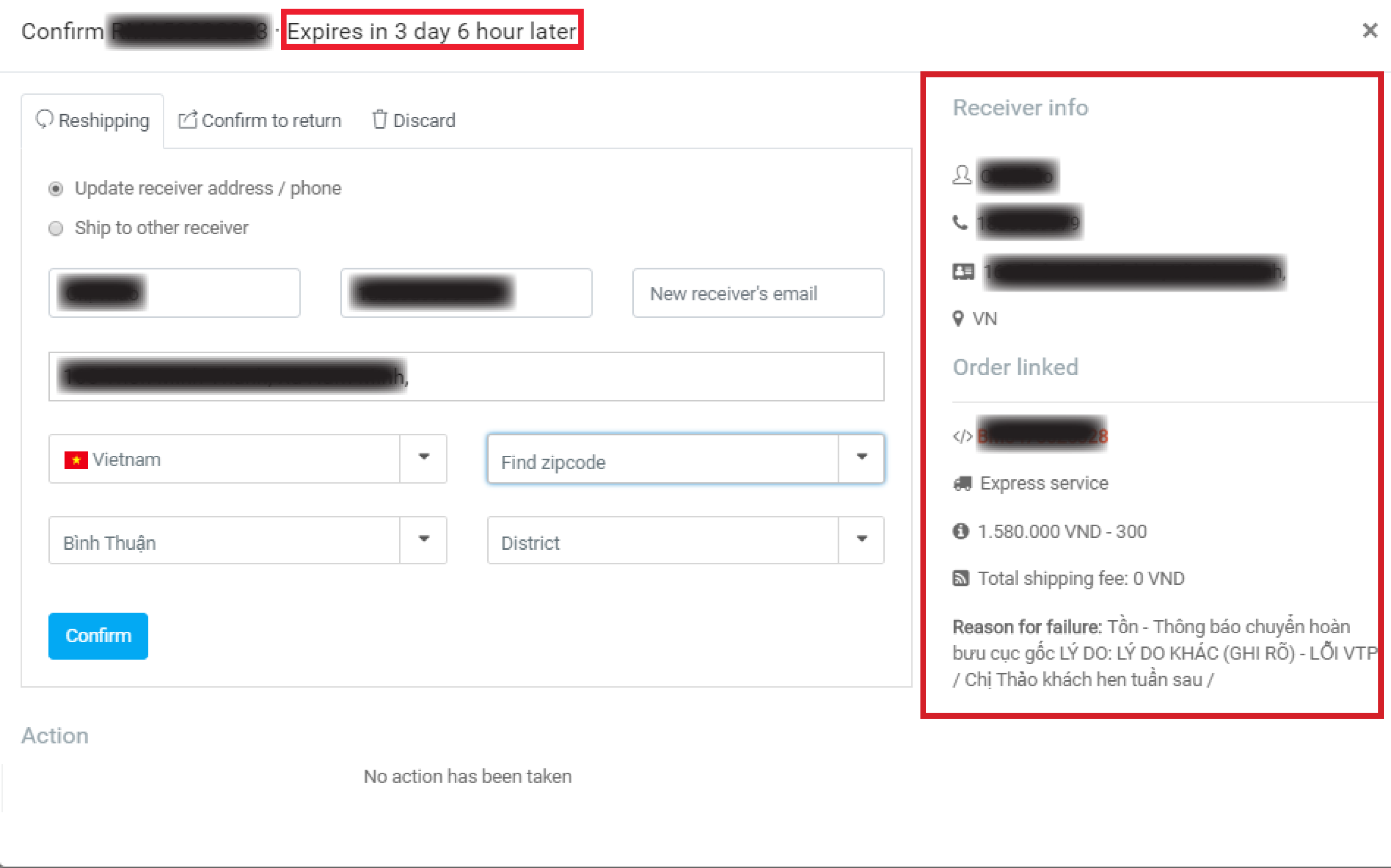 If none of the options is chosen by the customer, the system will automatically proceed to return these orders to either Boxme's warehouse or customer's warehouse once the expiry date is due (returning fee accounts for 1/2 of the initial shipping fee). You can keep track of your orders' expiry date on top of the processing options window.
Expiry date for returned orders is set to be no more than 2 days (for Opening orders)
You can also acknowledge the cause for each return order, provided by the couriers, on the window's right column
Buyers sometimes change their receiving information without the system automatically updating it onto the shipment details. Before sending a reshipping request, you can quickly check up the information on the receiving end to make sure everything has been written down correctly, or choose to forward the package to another receiver altogether to avoid losing returning fee.
Option 2: Confirm to return
You can choose another/confirm returning address when going with this option.
Note: To change the returning address, you need to create a new warehouse address (receive address). Returning fee accounts for 1/2 of the initial shipping fee.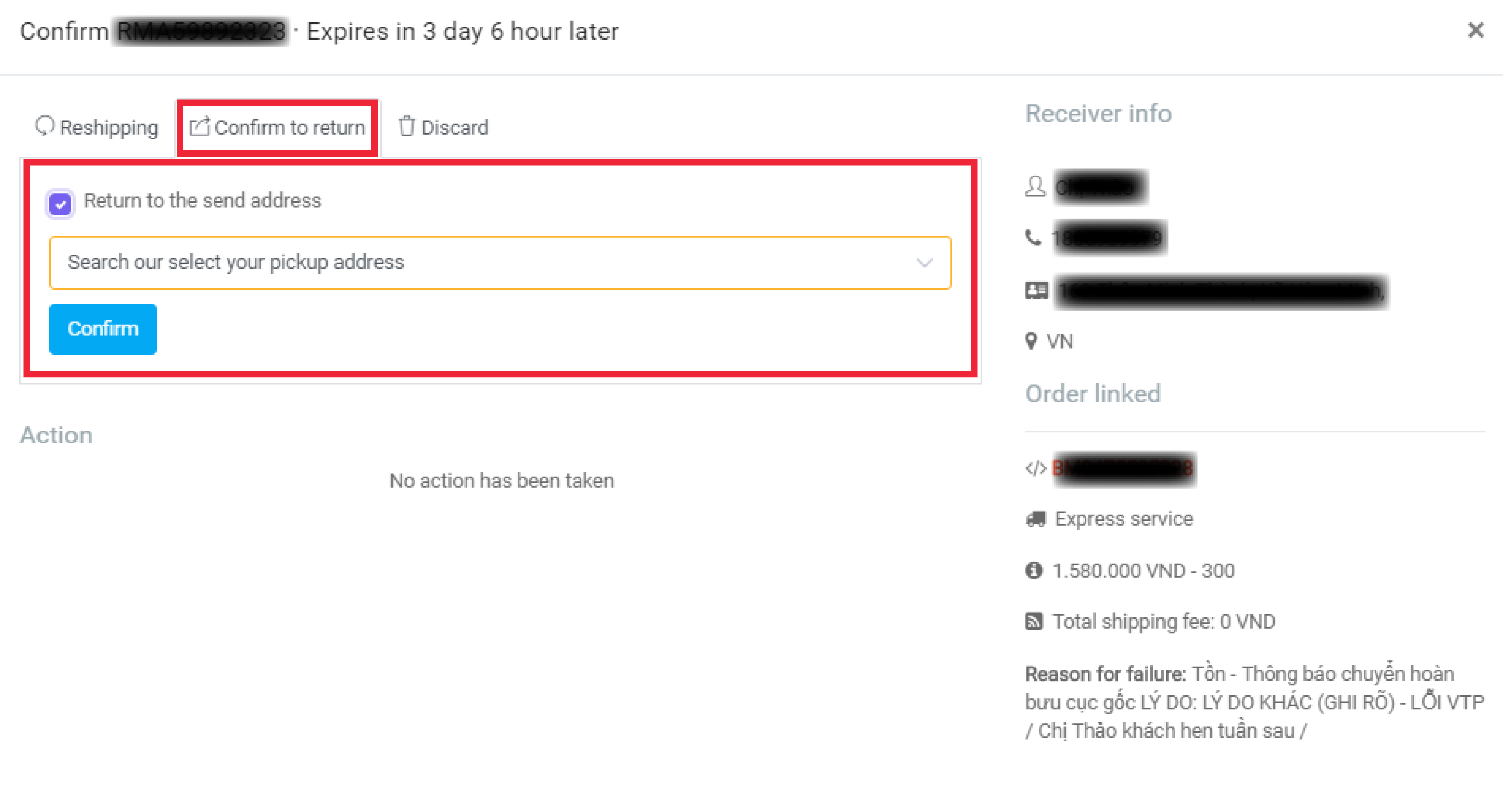 For certain kinds of products, customers can choose the discard option directly at the postal office to avoid losing returning fee. After receiving discard confirmation, Boxme's staff will make contact with customers to verify and proceed to inform couriers.
This option is available to all customers. Kindly contact the customer service to gain access to Discard.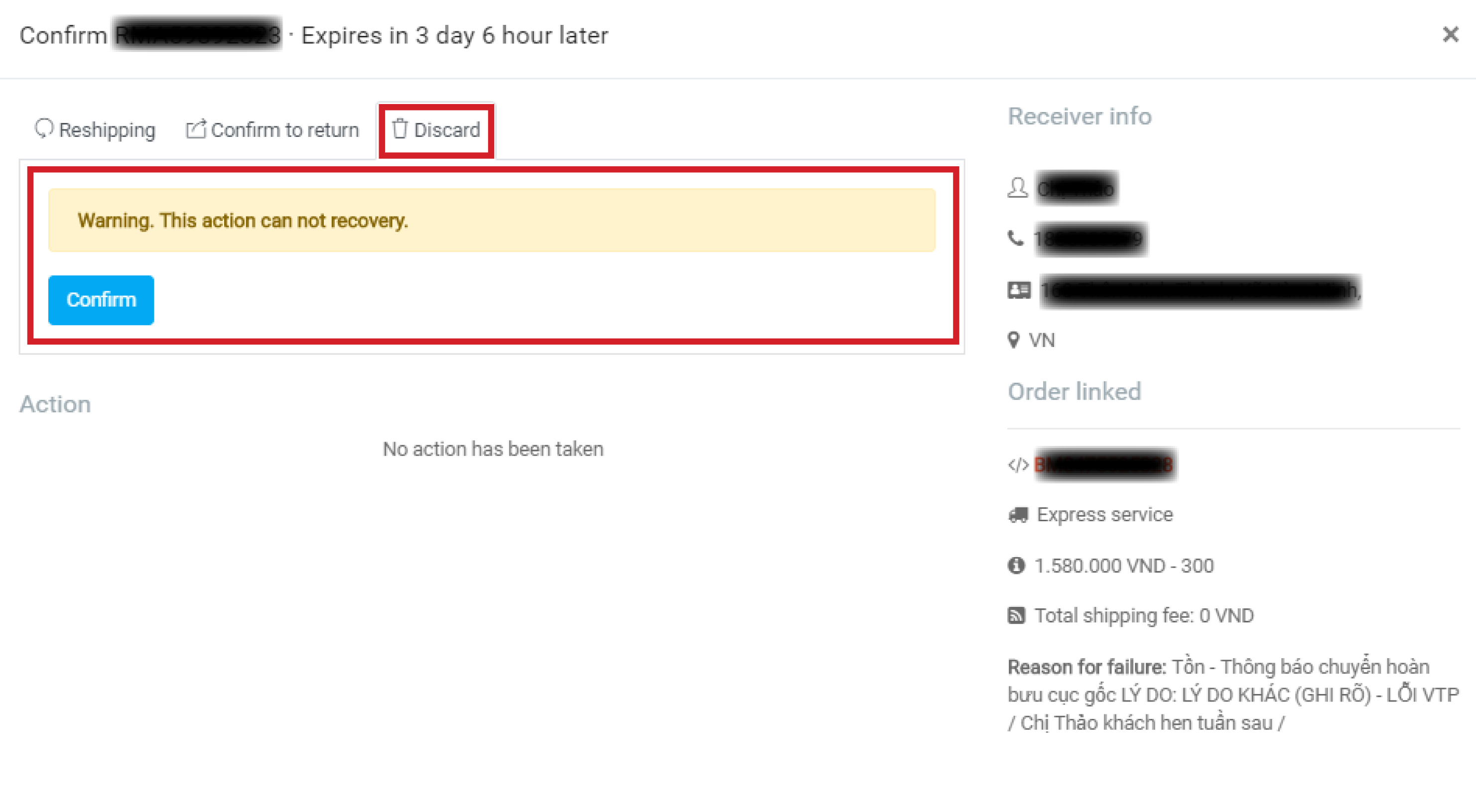 For further instruction, please refer to our:
Hotline: +84-1900-636-068
Email address: [email protected]
Or make direct contact with our sales staff.