Overview
With a population of 265 million, 171 million Indonesians have access to the Internet (2018 figures). This number represents 65% of the population and an increase of 18% compared to last year, being one of the countries with the highest Internet penetration rates worldwide. Among these users, only one-fourth of them engaged in E-commerce transactions, leaving the country with much room for growth in the future.
The current estimation of Indonesia's E-commerce sector is USD 8 billion, with a bright expectation of expanding eightfold by 2022. With the invasion of two Southeast Asian E-commerce: Lazada & Shopee and the begin of local E-commerce startups like Bukalapak and Tokopedia, it's not difficult to detect the changes happening around here.
The shift to formal channels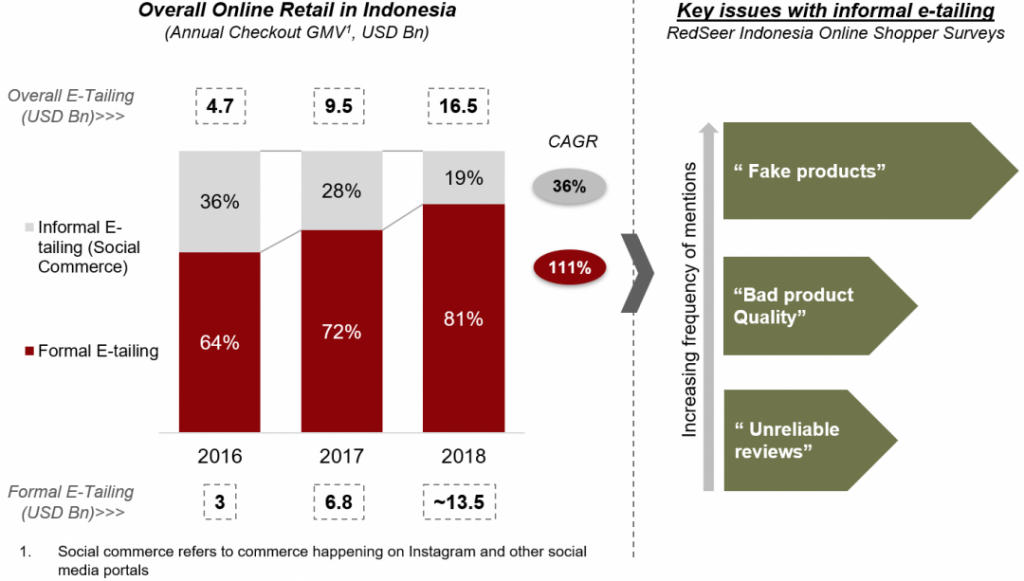 Before E-commerce platforms become familiar with Indonesians, people use social channels to buy and sell merchandise. Basically, any platforms that allow picture and text post can become a sales channel, from Facebook, Twitter, Line to Whatsapp and Instagram. While shopping on these channels is free and convenient, the reliability aspect is put into question as complaints about low-quality products with unreliable reviews stacked up time after time. 
In 2016, informal channels acquire 36% of the total online market. Fast forward two years and this figure dropped significantly to 19%, signaling a dominance of formal channels in the E-commerce sector. Tired of poor experience with social channels, Indonesian are putting their trust in formal platforms, which can be shown by the gross merchandise volume (GMV) of USD 13.5 billion out of 16.5 billion in total.
C2C versus B2C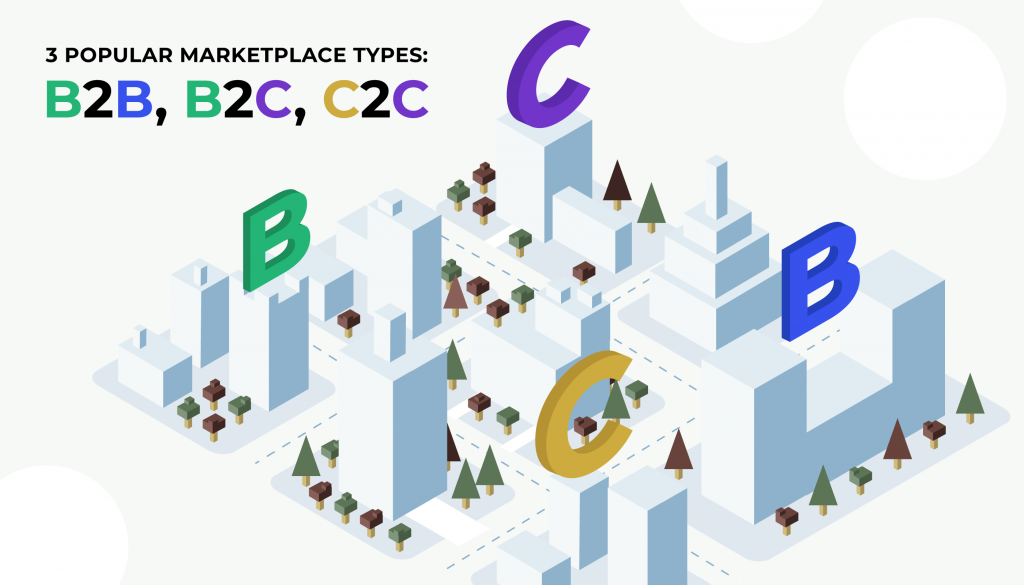 With the same reason for the shift to formal channels, Indonesian consumers are believed to start buying more from official stores and brands. Currently, the market is dominated by the customer-to-customer (C2C) business model with 80% of the total GMV, leaving only 20% for the business-to-customer (B2C) model. However, the prediction is that B2C will expand rapidly with the heavy promotions from all four major E-commerce platforms in Indonesia. Focusing on products of beauty and personal care, FMCG, groceries and electronics, the B2C model is expected to gain 35% in shares of the total online retail market.  
Logistic factor
A Redseer survey identifies that the most significant reason for internet users to hesitate using online shopping is delivery. Given the peculiar geographical condition of Indonesia, people are most afraid of the high delivery fee, the long waiting time and product availability. On the other hand, E-commerce consumers also value convenience the most, along with low prices. To solve this problem, E-commerce players should concentrate on developing the logistics system via developing in-house logistics or partnering with 3PL providers. 
Cash-on-delivery (CoD) payment method is chosen by one-fourth of online buyers, but local E-commerce sites like Tokopedia and Bukalapak has yet provided this option. To reach potential customers with limited payment ability, CoD should be adopted by these sites.
->> You might be interested in: Delivery continues to be a challenge for Southeast Asian E-commerce
Conclusion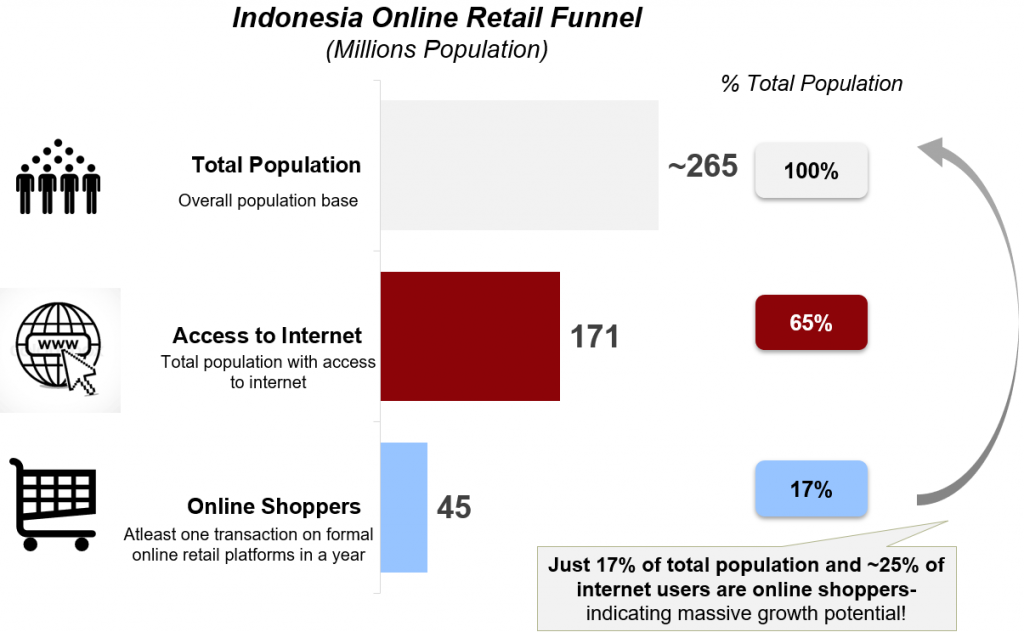 Specialists predict the country's GMV will reach USD 58 billion by 2023, stating itself as one of the most dynamic E-commerce markets. This scenario is supported by the evolution of business models, logistics network and category mix. Are you ready to become a part of this USD 58 billion opportunity?
Source: RedSeer Management Consulting Pvt. Ltd.
->> See also: E-commerce: now the largest Internet economy sector in Southeast Asia
Boxme is the premier cross-border e-Commerce fulfillment network in Southeast Asia, enabling world-wide merchants to sell online into this region without needing to establish a local presence. We deliver our services by aggregating and operating a one-stop value chain of logistic professions including: International shipping, customs clearance, warehousing, connection to local marketplaces, pick and pack, last-mile delivery, local payment collection and oversea remittance.