The symbol of fast fashion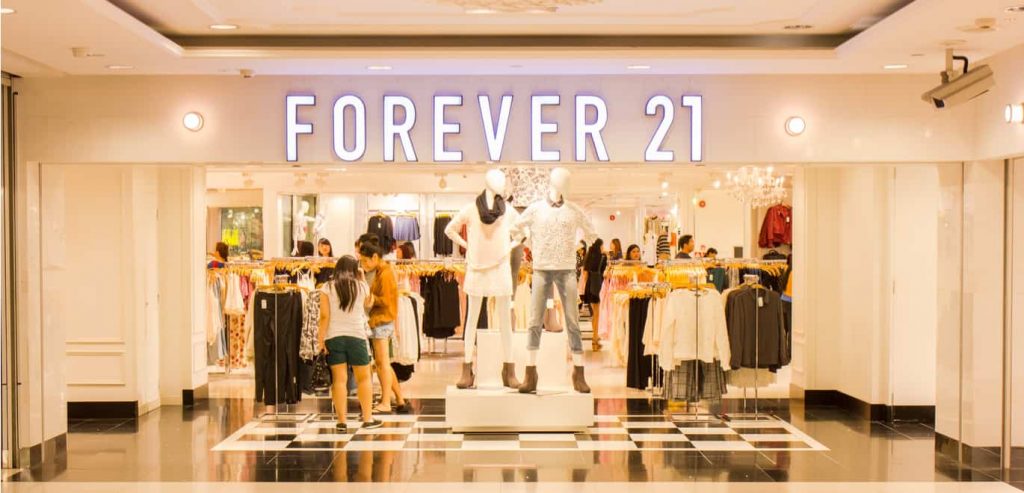 Founded in the early 2000s by two Korean immigrants Do Won and Jin Sook Chang, the concept of fashion back then is very different compared to nowadays. Used to be something really exclusive, basic clothing was the only thing people found in shopping malls and physical stores. Forever 21 was one of the pioneers in transforming runway designs into affordable items.
From $10 T-shirt to $30 high heels, Forever 21 made it possible for everyone to participate in the fashion trend of the moment. The rise of Internet culture drives up the demand for trendy but affordable clothing, which is delivered to your nearest shopping centers by Forever 21. The chain became such a huge success that it expanded operations from 7 to 47 countries within just 6 years while revenue rose to $3.8 billion in 2017.
However, rapid changes in the retail sector didn't spare the brand. The invasion of E-commerce means people shop more at home and less at stores, leading to the downfall of brick-and-mortar stores. According to Coresight Research, 8200 stores have closed this year in the US only with and expectation of 12000 by year's end. After months of unsuccessful restructuring, Forever 21 followed the steps of many fashion brands: filed for bankruptcy protection.

The burden of physical stores
Forever 21's first mistake is going after an opposite business strategy that other retailers adopt. When others are downsizing in response to the retail apocalypse, Forever 21 is busy acquiring new stores, building up in storage space. Additionally, their store sizes are huge. The company website states an average of 38,000 square feet per store, even larger than a typical department store.
All the expensive space can become a shopping haven for customers, but when sales are reported to drop by 20% to 25% as of last year's figures, high mortgage fees fall down heavily on the company's shoulder. With more than 700 stores across the globe, the brick-and-mortar is cited as the biggest barrier to the company's return to profitability. Some of its main competitors like ASOS or Fashion Nova are online-based, which reduces a lot of indispensable costs and allows them to offer better deals.
Consumer's shift to E-commerce
Forever 21 is exclusively for young people, even the name says so itself. However, the technology era is shaping our shopping habit in another direction, and young people are the ones most affected due to their pioneer exposure to the Internet. Not focusing on the online business costs Forever 21 a high price when fashion and beauty are best sellers on E-commerce platforms. With a limited budget, Forever 21's customers have changed to online shopping for cheaper and unique deals that represent themselves.
With better online presence, better use of social media and better understanding of fashion trends, other brands have beaten Forever 21 in this game. Rather than going to the store and try on clothes, a lot of customers are now comfortable with buying goods online and return if they don't like it.
Sustainable clothing is on the rise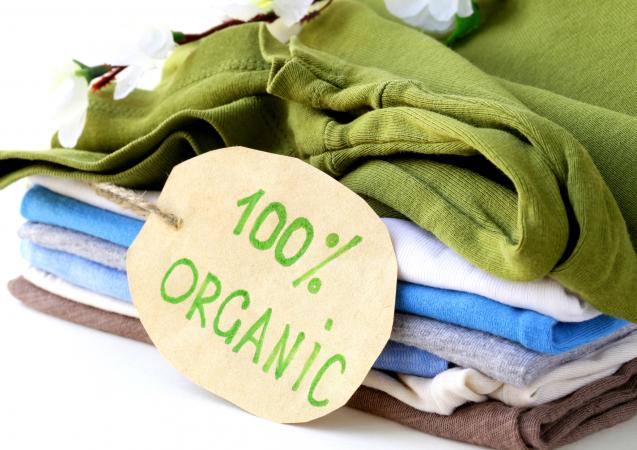 Do you know that 20% of the world's wastewater and 10% of global carbon emissions come from the fashion industry? Producing cheap, designer-inspired clothing using low-cost labor is the core of fast fashion, a strategy has been facing backlash for a long time. The world is recognizing climate change problems and taking actual measures to tackle the problem. This means opting for more circular and sustainable fashion choices: vintage and sustainable brands, clothes-swapping and using second-hands, or simply a reduction in usage.
An increasing part of society actually cares about whether the products they are consuming are manufactured ethically or not. People are demanding to see improvements reflected in businesses, and if Forever 21 won't pick up on the clue soon, many more of their customers will be leaving for brands that offer more values.
In conclusion, Forever 21's mistake lies in the rapid expansion while ignoring the fact that consumers' taste in how they want to shop and what they want to wear has changed significantly.
>> You might be interested in: Vietnam in 2019: World's second-biggest textile exporter?
Boxme is the premier cross-border e-Commerce fulfillment network in Southeast Asia, enabling world-wide merchants to sell online into this region without needing to establish a local presence. We deliver our services by aggregating and operating a one-stop value chain of logistic professions including: International shipping, customs clearance, warehousing, connection to local marketplaces, pick and pack, last-mile delivery, local payment collection and oversea remittance.