E-Commerce has proven itself as a profitable business niche. If you are intending to join the bandwagon, the two most beneficial e-Commerce business models that you should focus on are Dropshipping and Amazon FBA.
In this article, we will explain (again) the entire concept of dropshipping vs Amazon FBA. Hopefully, it will allow you to make an informed decision and begin your entrepreneurial journey with an in-depth analysis and thorough knowledge.
Dropshipping Vs FBA 2019
What is Dropshipping?
Dropshipping is a great e-Commerce solution where you (the retailer) will directly place an order with your vendor, commonly a wholesale company. After "dropping" the order to them and providing them with your customer's details, they will ship the items directly to your customer.
->> See also: Everything You Need to Know about your Dropship Business
Dropshipping is one of the most trending retail business that is cost-effective and convenient. Retailers in the USA, the UK, Australia, Canada, and Europe have been using dropshipping for many years now.
Fortunately, it does not require a large investment. Hence, even low-scale traders can reap benefits out of this e-Commerce business model.
It is a profitable business model for internet-based storefronts as well as small retail shops.
What is Amazon FBA?
Amazon's FBA program is a great opportunity for entrepreneurs who cater to a large audience. It is an ideal e-Commerce business solution and is known for its remarkable scalability.
FBA stands for "Fulfillment by Amazon". This program offers warehousing as well as shipping services for your products.
FBA has a unique approach because Amazon is a huge market for popular products. These products are also eligible for Amazon's shipping promotions – comprising Free Super Saver Shipping as well as Amazon Prime, making FBA even more fruitful.
Now, the real question is: Which one of these two is a better choice for increasing sales?
Before we proceed to the pros and cons of both business models, here is a quick sneak peek of what's coming next: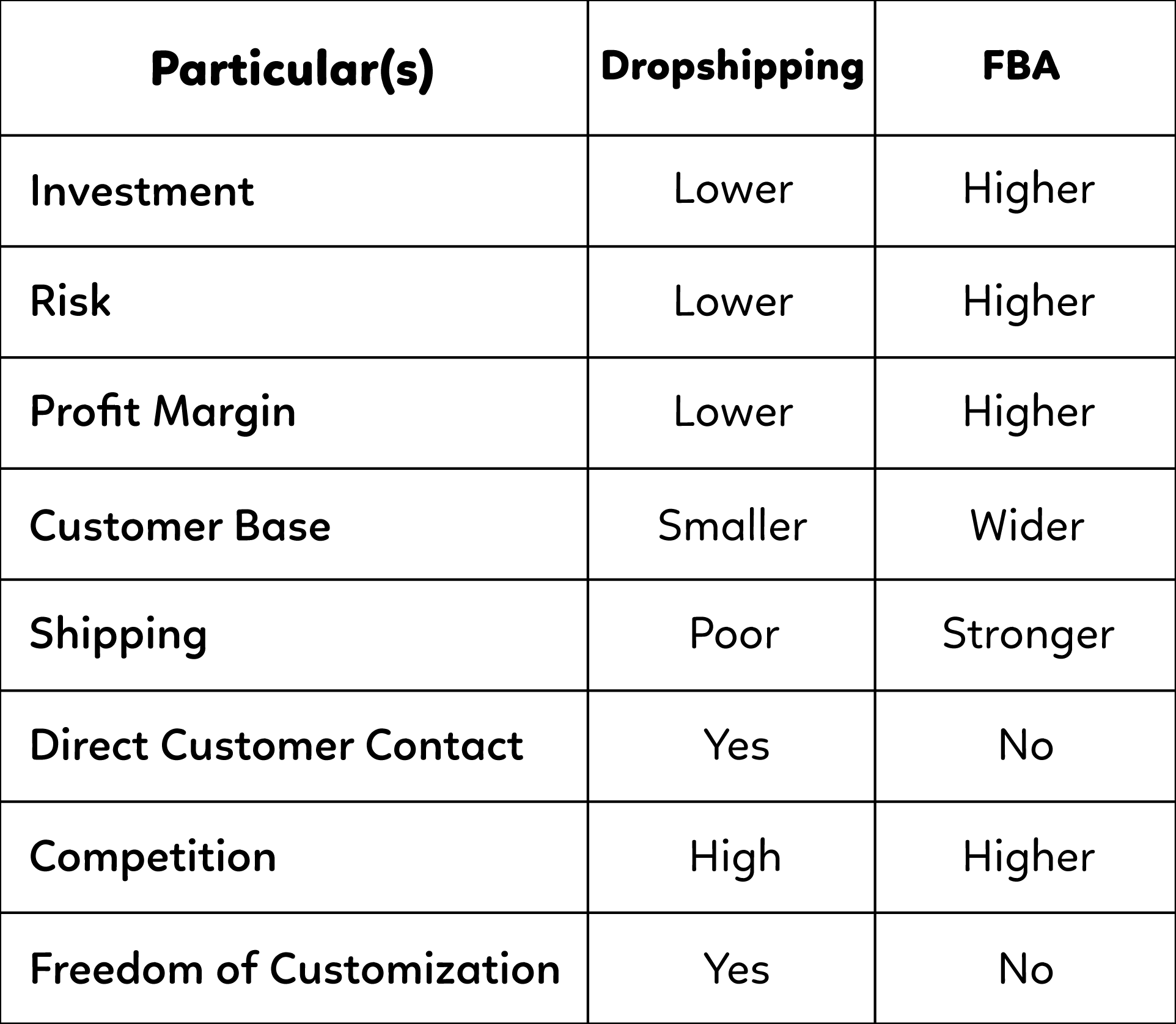 Pros and Cons of Dropshipping
As for the dropshipping vs Amazon FBA debate, the following pros and cons will allow you to clearly check out which business model suits your needs the best.
->> See also: The Benefits & Downsides of Dropshipping
Pros of Dropshipping
1. Lesser Investment
Dropshipping doesn't demand a hefty amount of upfront capital, neither it requires a need for a concrete establishment for starting your own business.
It is pocket-friendly and saves you from making huge initial investments, which can be a huge burden for many new businessmen.
2. Lesser Responsibility
When your customer places an order with you on your online store, all you need to do is place the same order with your supplier.
Your supplier will not only prepare the order, but will also ship it to your customer as well as handle any returns for you.
3. Negligible Risks
As a dropshipping business owner, you don't need to maintain a gigantic inventory stock. If your transaction did not turn up so great, there is hardly any loss. The only expense you need to bear is to start and maintain your online store.
4. Multiplicity
Surely you understand, the higher the diversity of anything, the better it becomes.
If you began your online store with the job of purchasing your own inventory, it would not have been possible for you to sell a number of products. Why? Simply because you would then have to purchase a few products in large quantities.
5. Time-Saving
This is our favorite aspect of dropshipping.
Although every business requires time and dedication, but with dropshipping, you won't have to indulge in product packing or shipping process or managing your inventory.
It is an ideal solution for entrepreneurs who desire to save their precious time.
6. Location-independent
Another amazing benefit of dropshipping is that you don't have to be in or around a particular area or city. You can smoothly run the operations of your online store by just remaining in touch with your suppliers and customers.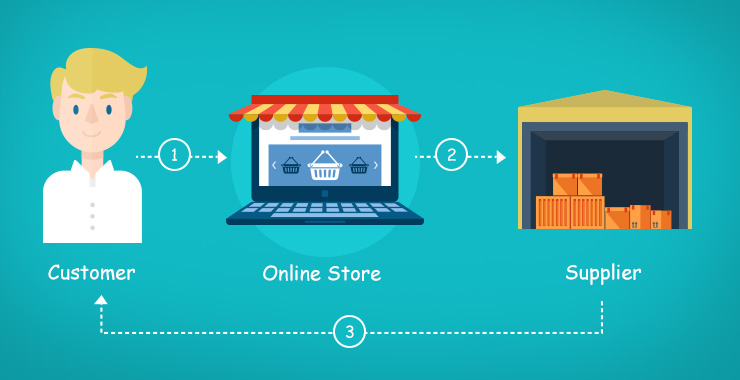 (Source: eSellerHub)
Cons of Dropshipping
1. Lesser Profit Margin
Although dropshipping doesn't demand a high initial investment, the returns in terms of revenue is comparatively less.
You cannot sell a $10 product for $50. It makes no sense and the customer will search for other retailers who offer a cheaper price.
Do remember, you are not the only one who is selling those products. The market is competitive, which is why you should sell a $10 for $15 max.
There are certain dropshipping products that can generate higher profits for you. However, the laymen do not have such a great purchasing power, which is why you must be ready to experience fluctuations in profits.
->> See also: Your 2019 Top Products for Dropshipping
2. Scant Information
There is a possibility that your supplier may not have provided you with detailed product information. Therefore, chances are high that you might not be able to answer all the queries from your customers about the product they show interest in.
3. Customer Service Issues
Dropshipping allows you to enjoy a lot of freedom, but when it comes to answering customer concerns, then you heavily rely on the information provided by your supplier. It is their product and you do not really know whether they have described the product accurately or not.
4. Lack of Good Promotional Deals
As a dropshipper, you cannot offer amazing promotional deals or discounts, as you are not purchasing any product in bulk.
Nonetheless, you can always give out bundle offers comprising of various products from your online store in order to reap higher sales.
->> See also: Product Bundling for Online Stores – Here's What to Know!
5. Intense Competition
When it comes to dropshipping, competition is quite fierce.
There are a huge number of dropshippers who are selling the same products that you are trying to sell. Some may even offer these products at a cheaper price while compensating their profits from elsewhere.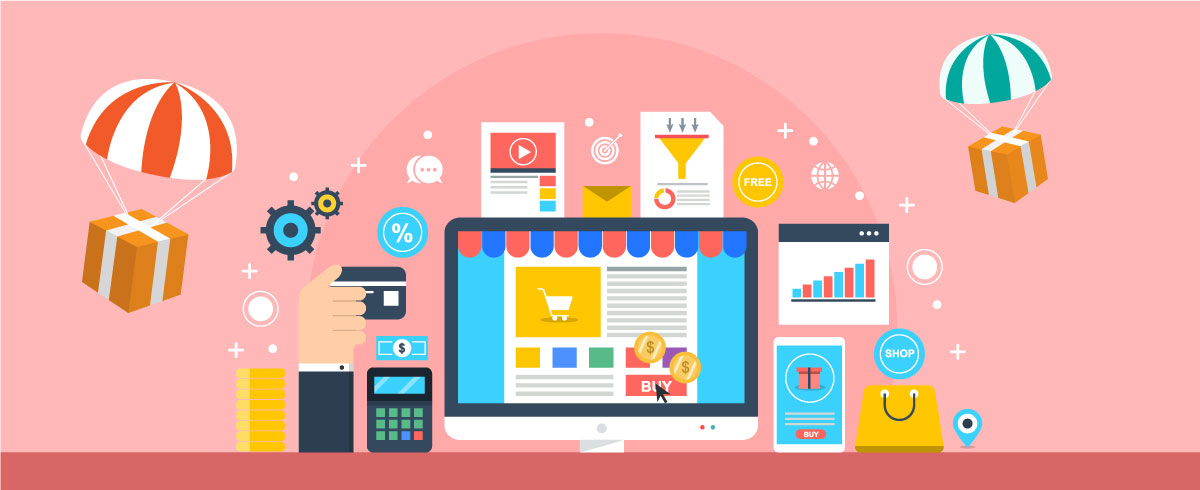 (Source: WebDesignSingapore)
Pros and Cons of Amazon FBA
When it comes to Amazon FBA vs dropshipping comparison, the following pros and cons will allow you to take the right decision:
Pros of Amazon FBA
1. Enough Time to Focus & Scale Your Business
Amazon takes care of the product packaging as well as the shipping process. It also provides excellent customer care services.
Keeping that in focus, there is nothing much left for you to do. Hence, you have enough time to focus on scaling your business effectively.
2. Successive Goodwill
Amazon's FBA allows you not to tirelessly focus on establishing a brand name for yourself. Thanks to the honored goodwill of Amazon, you will get all the brand recognition you need.
Yes, it comes in quite handy and your online store will be able to scale significantly.
3. Larger Customer Base
Developing a customer base is one of the most difficult tasks that any entrepreneur has to face.
Nonetheless, with Amazon's FBA program, you will be able to enjoy their massive customer base and extract fruitful results.
4. Returns and Replacement Policies
This is one of our favorite aspects of the FBA business model: You don't have to worry about anything, whether it be packaging, shipping or returns.
Customer services are Amazon FBA's primary task. It will allow you to maintain loyal customers.
5. Better Profits
The products that you are unable to sell for a good profit margin at your website, you can sell them at higher prices on Amazon. Once again, all the credit goes to Amazon and its brand image.

(Source: Quora)
Cons of Amazon FBA
1. No Record of Inventory
Unfortunately, your unsold products will get accumulated. It might become large enough that you won't be able to maintain a proper record of your stock.
2. High Competition
Undoubtedly, Amazon's FBA program is a pool of healthy competitors. You won't be able to take the sole advantage of FBA.
There are many other businesses selling the same products as you. So, it might be difficult to compete with experienced entrepreneurs.
3. No Profits are Guaranteed
You have to be careful while developing the product mix that you wish to sell, because it is unlikely that every product will generate profits for you.
4. Shipping Problems
There is no chance on Earth that Amazon's FBA program will deliver flammable products.
5. Blind Dependency
There is nothing you can do if Amazon decides to change its regulations and removes your store from their platform. All your hard work will go to waste.
6. No Direct Contact with Customers
Amazon will have a hold over the entire record of your clientele and unfortunately, you won't.
What if, down the road, you wish to sell the same products to the same customers? Oops! Sorry, but you can't do that because you are too dependent on Amazon.
7. Basic Needs
You won't be able to start your online business with FBA unless you have secured a decent amount of capital. Also, you need to pay a fixed amount to Amazon in order to avail their services.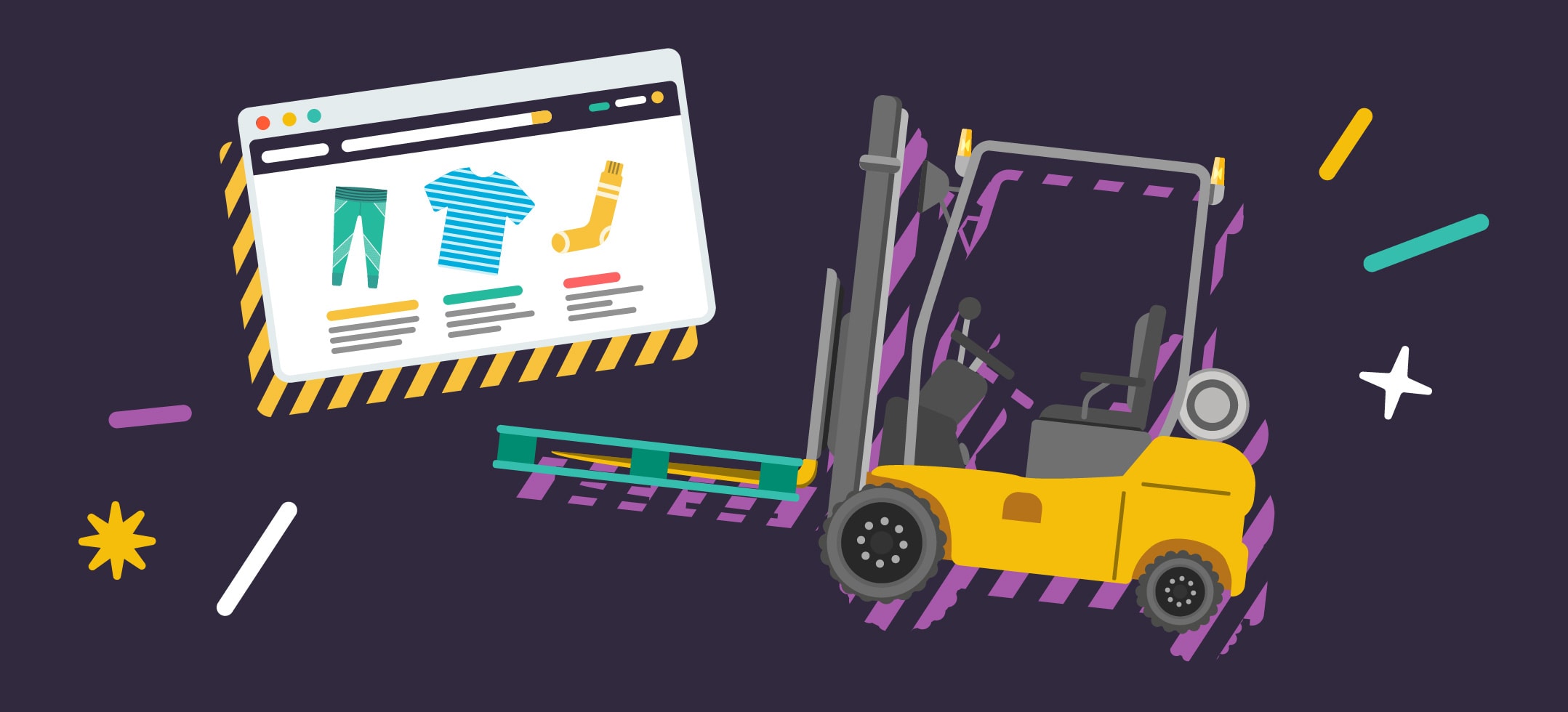 (Source: BootstrappingEcommerce)
Wrapping Up
There you have it. We have covered all the major dropshipping vs Amazon FBA pros and cons for you.
If you seek our opinion, we will suggest you go with dropshipping.
Why? It's pretty simple. Here are our best reasons:
It is simpler.

It doesn't require a large investment.

You face lesser risks. .

Freedom to customize your strategies.

Direct contact with customers.
If you wish to save your hard earned money, and want to stay away from bigger risks, dropshipping is what you should go for.
You can also choose both dropshipping as well as FBA to start your e-Commerce business. However, it can get a little complicated.
->> See also: Alternatives to Fulfillment by Amazon (FBA) for e-Sellers
Moreover, dropshipping seems to be a good choice if you are on the verge of starting a new e-Commerce store, simply because of the lower investment and reduced risks involved.
Happy Dropshipping!
YOU MIGHT ALSO BE INTERESTED IN:
->> [Q&A] What are the Problems of Dropshipping? (PART I)
->> How to Discover Profitable Dropshipping Niches for your Business in 2018 (PART I)
->> What Makes a Product that Sells when Dropshipping on Amazon, Shopify, eBay?