A logistics strategy is created by a company, keeping in mind, the service levels at which its logistics organization is at its most cost effective standards. Supply chains are constantly changing and evolving these days; a company develops a number of logistics strategies for specific product lines, specific countries or specific customers to keep abreast of changes that can affect the system.
A flexible supply chain is of utmost importance in any business. If it is rigid, it bound to have problems. To adapt to the much needed flexibility of the supply chain, companies develop and implement a formal logistics strategy. This allows the organization to identify the impact of possible changes and make organizational or functional changes to ensure service levels are not compromised.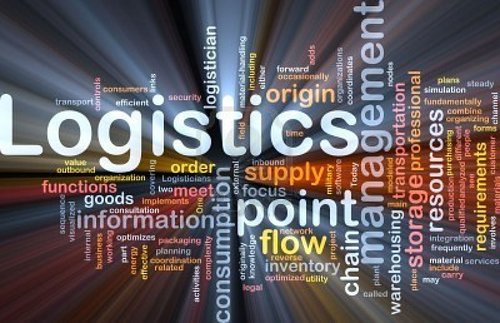 The Groundwork
An organization can start to develop a logistics strategy by looking at four distinct levels of their logistics organization. They are:
Strategic
This is done by examining the company's objectives and strategic supply chain decisions. Accordingly, the logistics strategy reviews how the logistics organization contributes to those high-level objectives.
Structural
The logistics strategy examines the structural issues of the logistics organization-this includes looking into the optimum number of warehouses and distribution centers and what products should be produced in a particular manufacturing plant.
Functional
A strategy reviews how each function in the logistics chain achieves functional excellence.
Implementation
An important question while developing a logistics strategy is how it is to be implemented across the organization. The plan includes development or configuration of an information system, introduction of new policies and procedures and the development of a change management plan.
Components of a Logistics Strategy:
While looking into the four levels of logistics organization, all components of the operation should be examined to verify whether any potential cost benefits can be achieved. The components are: basically:
Transportation
Question whether the current transportation strategies help service levels.
Outsourcing
Question what outsourcing practices are used in the logistics function. Would further outsourcing with a third party logistics company improve service levels?
Logistics Systems
Question whether the current logistics systems provide the level of data that is required to successfully implement a logistics strategy. Are new systems required?
Competitors
Look at what the competitors offer. Can there be changes to the company's customer service that improve service levels?
Information
How accurate is the information that drives the logistics organization? Is it real time? If the data is inaccurate, decisions made based on the information is bound to be erroneous.
Strategy Review
Do logistics objectives and organizational objectives concur?
The Bottom line
Keeping these factors in mind, a logistics strategy is decided upon, framed and implemented in an organization. Extreme care is taken to ensure that in the event of catastrophic events- man made or otherwise, the supply chain and logistics operations are unaffected. This is the basic principle in framing any logistics strategy.