The practice of selling in oversea markets has become quite common for sellers in the Southeast Asia in recent years. With 600M people, a growing middle class and rising internet penetration, the area is considered as the next gold rush for e-commerce. The SEA B2C e-commerce market size is still relatively small but it is growing fast, with compounded annual growth rate of the ASEAN 6 countries (Singapore, Malaysia, Thailand, Indonesia, Thailand and Vietnam) projected at 37.6% from 2013 to 2018, growing from $7B to $34.5B (according to a report from Frost & Sullivan).
Commending that trend, there are two ways E-commerce sellers find most reliable to fulfill and ship orders to international customers. The first is cross-border shipping, which ships goods warehoused in one country to another. The second is cross-border fulfillment, which stores goods within a certain country or region to minimize nuisances that might come from cross-border shipments.
Let's take a quick look at the two options.

(Source: ProShip, Inc.)
2 Ways to Handle Cross-border Fulfillment
When selling cross-border, merchants can choose either to ship their products directly to oversea customers or get the products fulfilled, stored and wait for orders before shipping (cross-border fulfillment). The question is, when to do what and what are the cost?
Cross-border Shipping
Simply put, cross-border shipping involves shipping orders from one country to others.
For this type of service, your inventory is not already stored in the country that you're shipping to. So, orders will cross borders, go through phrases of customs and buyers will have to pay applicable delivery duties. For most small sellers, cross-border shipping is the easiest and most inexpensive way to handle international purchases.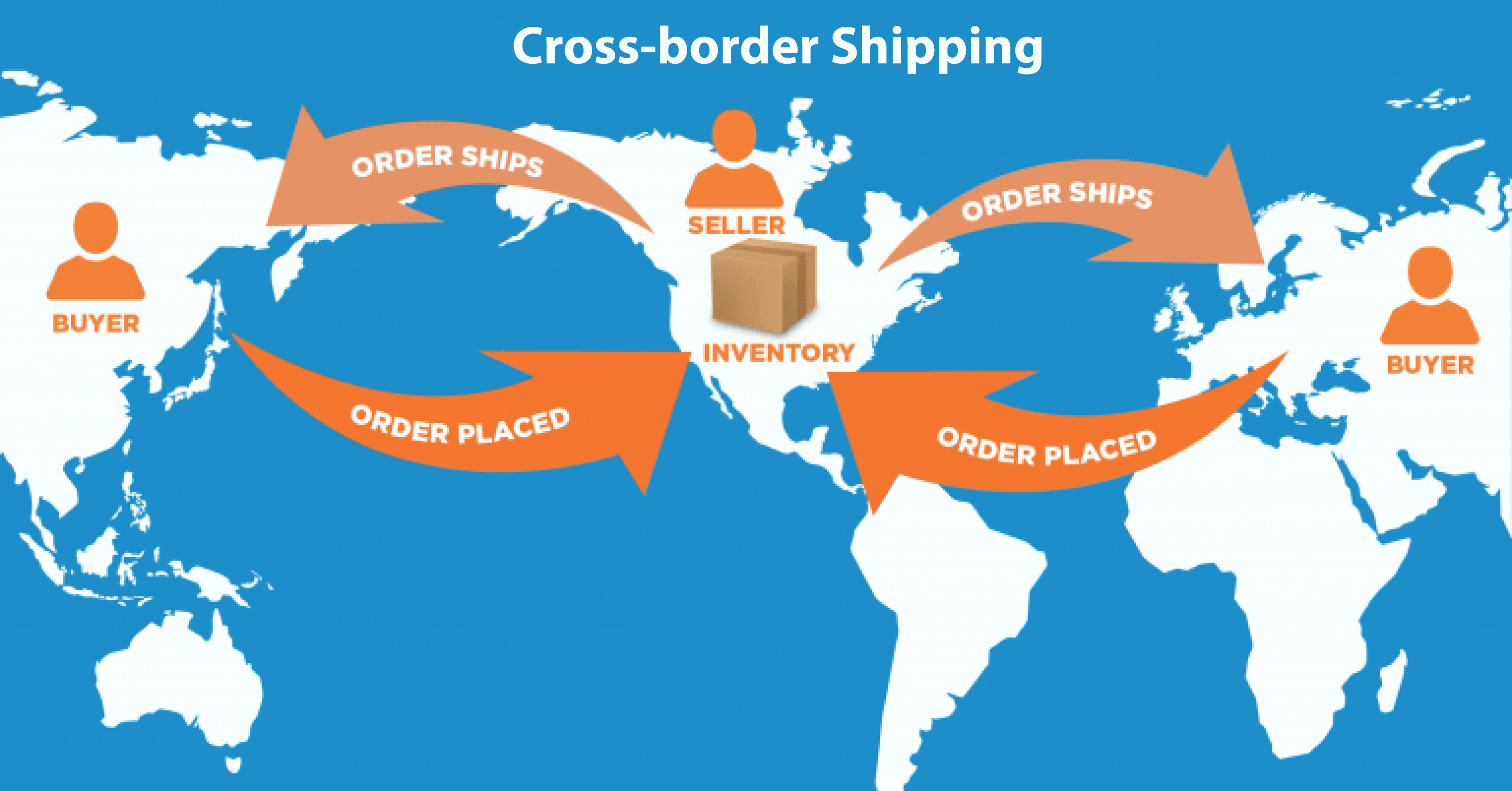 (Source: FitSmallBusiness)
Cross-border Fulfillment
This type of fulfillment involves stocking some or all of your inventory in warehouses within the countries or regions that you primarily do business with.
When you use this type of localized fulfillment, you store inventory in or near the country or region that you're shipping to. Many orders, thanks to that, don't have to go through cross-border customs or be subject to delivery duties. It also reduces delivery costs and transit times. Cross-border fulfillment can also be a very cost-effective way to deal with international orders within specific global regions such as South East Asia, especially for SMEs and businesses operating in high-volume.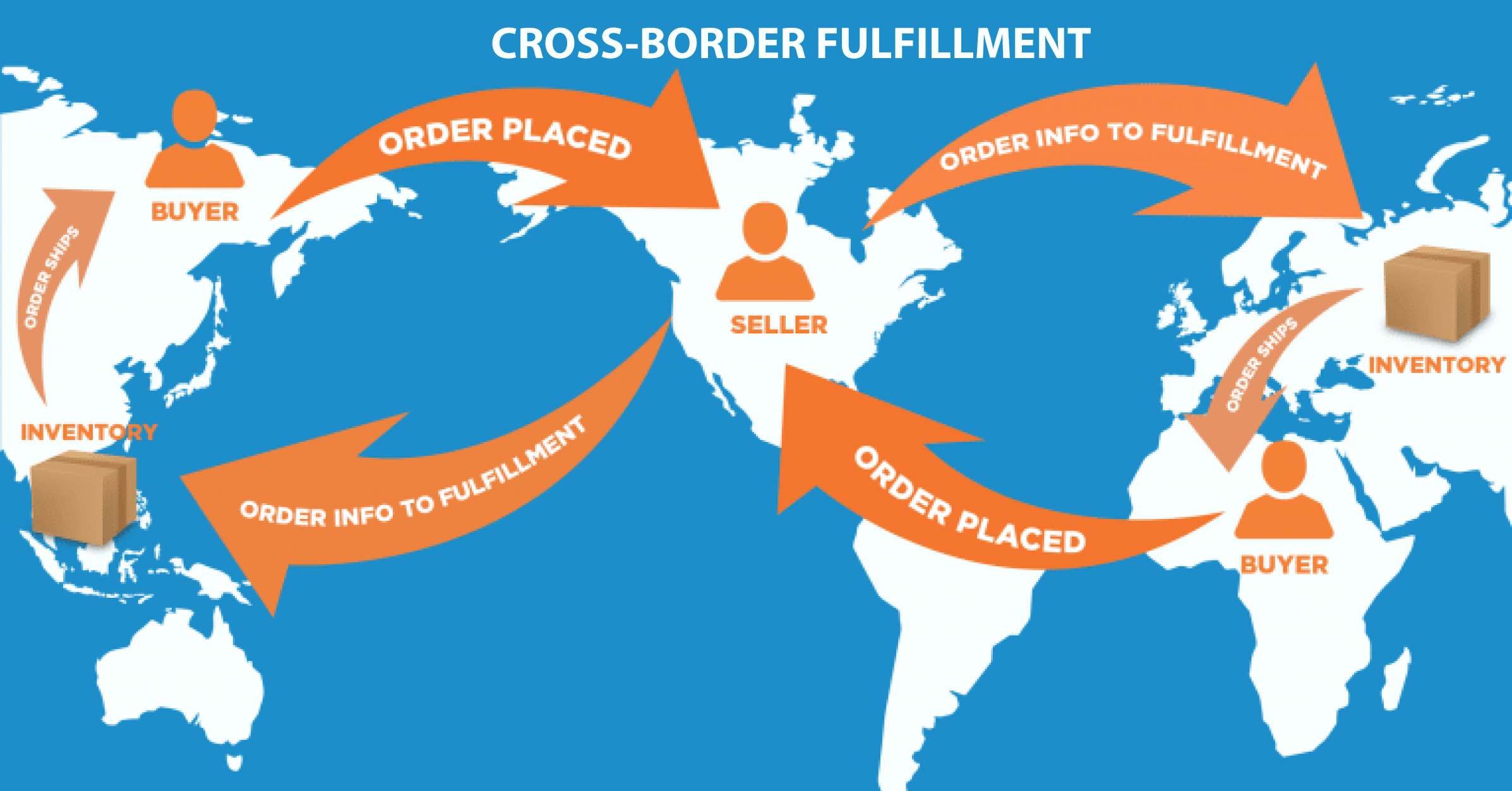 (Source: FitSmallBusiness)
Taxes/delivery duties are something that sellers have to look up before shipping internationally. How duties are applied depends on which one of the two above solutions you're using.
Choosing the cross-border option that's most suitable for your business depends on several factors. However, an effective way to do either is to partner with a fulfillment company that already has an international delivery network in place, like Boxme Global. It will handle all of your picking, packing, and shipping needs for both domestic and international sales, so you could take a back seat from having to worry about triviality to focus on the bigger task of growing your business.
How to Use Cross-border Shipping for International Sales
For most small sellers, cross-border shipping lets you manage inventory and shipping in harmony with your usual process. It is the easiest and quickest way to start shipping internationally. But ìf you don't want to add unwanted headaches related to this matter to your already occupied workflow, you can tap cross-border shipping partners such as Boxme Global to handle all of the details. Here's a look at what such company does for you.
Use A Cross-border Shipping Partner
Cross-border shipping companies take all of the work, and much of the risk, of managing international sales off your shoulders. There are many players in this field, but in Vietnam, Boxme is one of the top names that will take over the entire international sales process for you. We handle everything from foreign payments to customs, delivery, and even returned shipments on your behalf.
How Cross-border Shipping Partners Work
Cross-border shipping partners like Boxme integrate their control platform into your existing online stores on Haravan, eBay, Shopify, Lazada, etc. Your customer will complete their item-checkout phrase on a page that's localized to their country. They can then pay using their routine currency and payment methods, and the final total number will include international shipping fees and applicable duties. From there, Boxme ships your order item to the intended international location using usual shipping methods. That's it! Boxme handles the overseas shipping, customs forms, last-mile delivery, plus manages any returns. Your work is basically done.
Clearly, judging from what's on the table, from taking over time-consuming tasks like international shipments to handling customs forms, choosing Boxme is a big "Pro" in itself. But the most notable "Pro" is that cross-border shipping partners like Boxme would take on all of the risks of accepting overseas payments. We are in charge of processing the payment, not you. So you won't have to deal with international chargebacks, credit card fraud losses and whatnot.
Some may argue that charges for the solution would likely take a bite out of every international sale you make. But keep in mind that fee will be handled creatively to minimize your final cost. We have special agreements with leading partners in the industry, and thanks to that your orders are taken care of with the most competitive price available. With Boxme, you are about to hand over much of your international customers' brand experiences to juggernaut partners like TNT, DHL, EMS, to name a few. So worry not about delivery issues or unreasonable delivery situations that can reflect badly on your brand.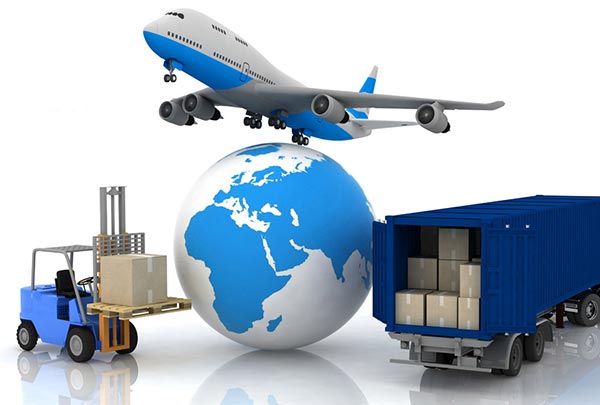 (Source: ChinaInternetWatch)
How to Use Cross-border Fulfillment Solution to Manage International Sales & Shipping
Cross-border fulfillment means you're storing inventory in warehouses in or near the countries that you often ship your products to.
Technically, cross-border fulfillment operates the same way as domestic fulfillment: You send inventory to your cross-border fulfillment partners; they store it and proceed to pack and ship your orders to customers. The biggest difference is that it all happens in another country.
You'll want to look at the following option when you're ready to pursue cross-border fulfillment for your international sales.
An international & region-specific fulfillment company
Fulfillment companies with established international networks provide a way for businesses to stock goods in one or more regional warehouses overseas. Those companies are best-suited for high-volume businesses that are capable of balancing the cost of these advanced logistics needs with huge inventories and large numbers of orders.
SMEs-friendly fulfillment companies typically operate one or more warehouses overseas. So chances are you can find a fulfillment partner in the region you're interested in targeting, such as the South East Asia, to store and pack. Again, one of the top names to check out is Boxme Global.
If you're selling good/expanding businesses overseas via omni-channels like Amazon, eBay, Lazada, Facebook, etc. and have demands internationally, you can stock some inventory in or near a designated country and fulfill orders from there, using Boxme's highly-comprehensive seller center. This can save you both import duties and inbound shipping costs. We are a major player in this area, with warehouse and legal presence networks extended all the way from China to the U.S.. Plus, you can tap Boxme for leads on delivery partners capable of shipping packages to more than 20 countries (which we happen to know a few big names!). We might even handle it all for you if you ask! All you need to do is create orders through your API.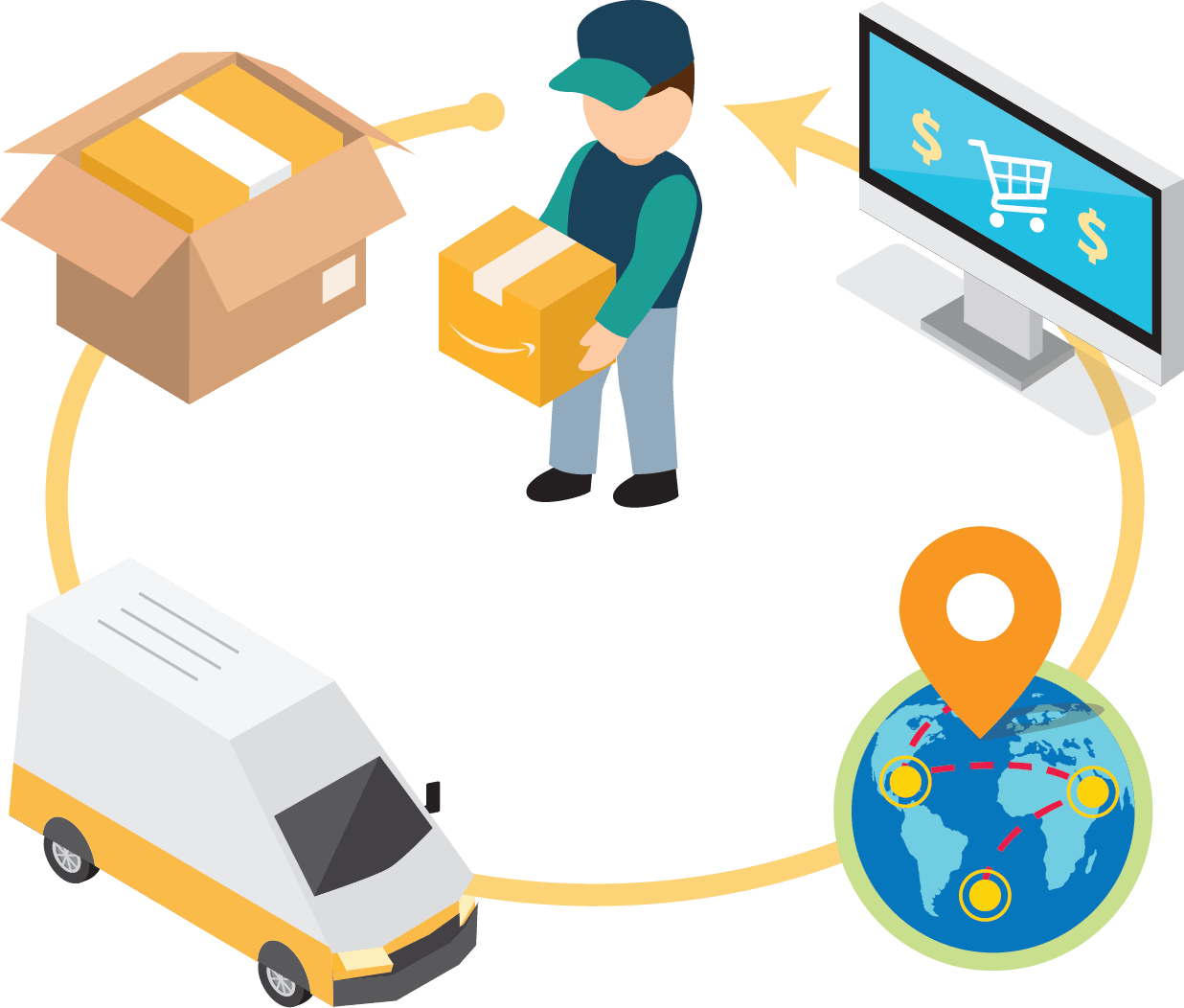 With Boxme's Ultimate Cross-border Solutions, problems solved!
Start developing your business to a new level today! We are willing to help you make everything easier. With our network services in big consumption markets: Southest Asia, China and the US, we offer you an extensive and economical way to reduce your costs and risks to the fullest.
READY TO GO INTERNATIONAL?
[vc_row][vc_column][vc_btn title="CONTACT US NOW" color="warning" link="url:http%3A%2F%2Fboxme.asia%2Fcontacts%2F|title:CONTACT%20BOXME||"][/vc_column][/vc_row]