Kindly log on to the website: boxme.asia 
Step 1: Registration
Click onto the "LOGIN" button on the top right corner of your screen or visit the link: https://oms.boxme.asia
A new window will pop-up. Here you can create a new account via 2 options: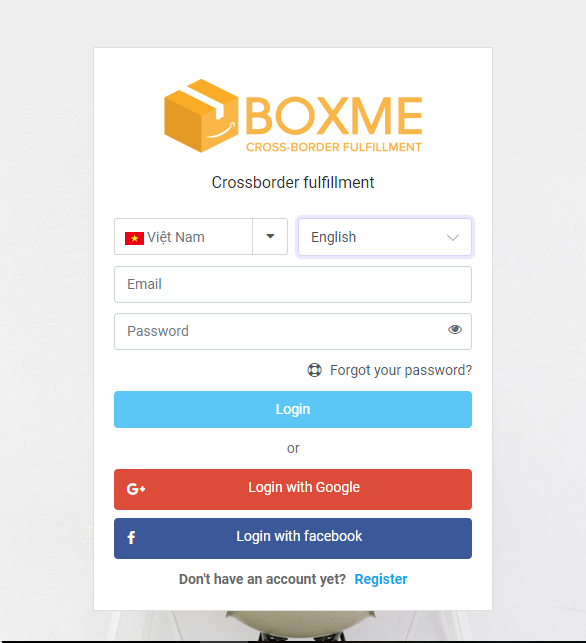 Login with Facebook or Google account
Your registered Facebook email can be used to login to Boxme's system. All order fulfillment problems – should any occurs later on – will be sent directly to this email address.
When the new window appears, kindly choose the "Login with Facebook" option.
A notification window will appear as below, asking for permission to use your current Facebook information as details of your Boxme account.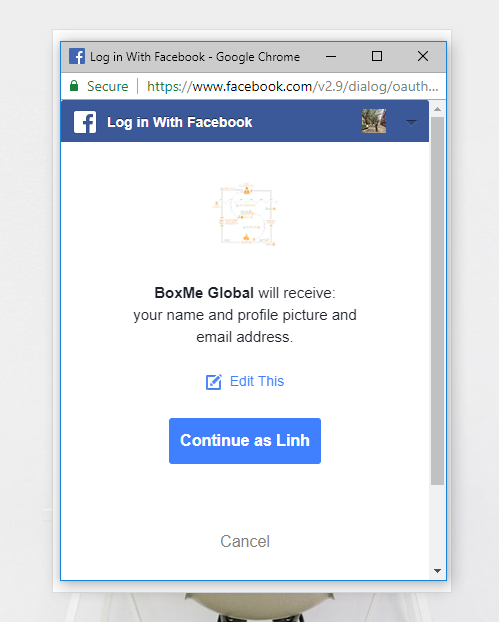 Signing up directly to Boxme's system
Click on the "Register" line at the bottom of the window. Once a new notification window appears, kindly fill in the blanks with your information, then choose "Register".
With this option, your information will be applied directly into our system.

Step 2: Email confirmation
A confirmation email should then be sent to the aforementioned email address that you used to create your new Boxme account. Kindly check your mail box and click onto the activation link.
That's it! You should be able to create and fulfill your orders right away!
For further instruction, please refer to our:
Hotline: +84-1900-636-068
Email address: [email protected]
Or make direct contact with our sales staff.