In 2015, Boxme Global made its first official launch in the market. As a member company of Nexttech Group of Technopreneurs (nexttech.asia) Boxme partners with traditional logistic companies to transform their infrastructure into substitute warehousing and fulfilment network. Worldwide merchants of all size, regardless online or offline business can now outsource their inventory to Boxme to eliminate in-house logistic burden while optimizing delivery time, cost and service.
In addition to our support of sellers in Southeast Asia, we are continuously working to help entrepreneurs to expand their market to the US and Europe. Being one of the leading names in logistics and fulfillment solution, Boxme's services are highly expected by professionals to promote E-commerce in the region and on a global scale. After 3 years of development and continuous efforts, let's take a look back at our remarkable journey.
2016 – The initial success
In the first year of operation, beyond many other start-up companies, Boxme is highly appraised by its leading-edge value and practical utility in warehousing, operation and orders handling for online businesses. Recognition from the professional council as well as the trust from customers in this stage has been an enormous motivation for us to develop further
To date, Boxme has served millions of customers throughout the country in warehousing, inventory management and order processing. Owning two large warehouses in Hanoi and Ho Chi Minh City with a team of well-qualified staff, cooperating with 54 domestic shipping companies, Boxme processed smoothly more than 1000 orders per day. Our professional and experienced team helps customer optimize management costs, minimize inventory risk and parcel loss.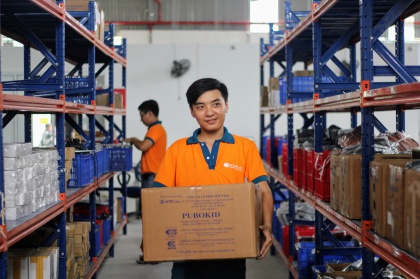 With optimal technology, Boxme continues to develop useful solutions to support e-commerce sales. In addition to warehousing and fulfillment service, Boxme also contributes in building the linking bridge between sellers and buyers by carrying on direct promotion service (delivering samples and gifts). In order to ensure that the goods are well-stocked, Boxme sets up qualified warehouses that meet the requirement of cosmetics, high-end fashion and other items that need to be stored in cool, airy conditions. Throughout its improvement, Boxme has been constantly expanding the relationship with 15 e-commerce platforms such as Lazada, Robins, Zalo, Shopee, Haravan, Chilli, Bizweb, etc to optimize multi-channel sales through integrated API tools.
2017: An important turning point in our global outreach
In 2017, Boxme not only served the national market but also aimed at overseas markets, fulfilling globalization goals, comprehensively assisting Vietnamese and expatriate merchants in the e-commerce industry.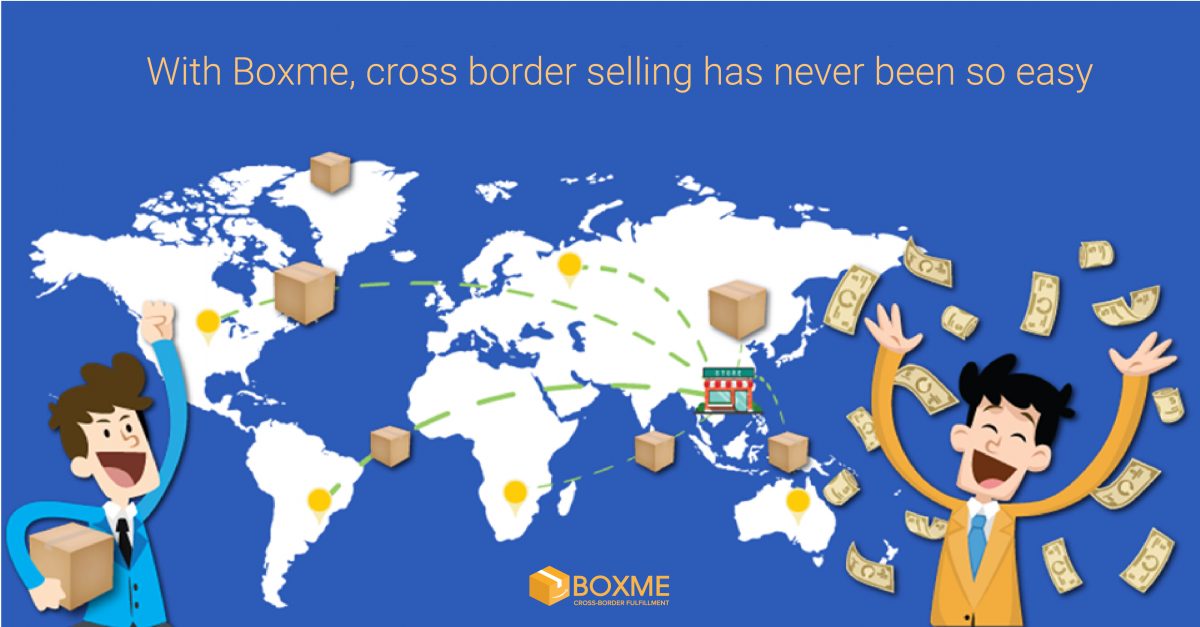 Together with the domestic market, Boxme provides Vietnamese sellers with cross-border selling solutions such as FBA selling (Fulfillment by Amazon), Shopify, eBay and economical global shipping service.
Not only supporting Vietnamese customers, Boxme has reached out to the ocean by penetrating international market. Until now, Boxme has launched services in Indonesia, Thailand, Malaysia and the United States with four large warehouses, in cooperation with domestic shipping companies such as IMS Logistics (Indonesia), SNT Global (Malaysia), Sokochan Thailand and many reputable international couriers such as DHL, UPS, … Within 2 years of operation, Boxme is gradually asserting its leading position in the global market as well as building trust and credibility with customers.
2018 – Globalization continues
With the slogan "Go Global or Go Home", Boxme continues to expand its market share and grow profit in 2018, specifically in Asia countries such as Korea, Philippines and Singapore.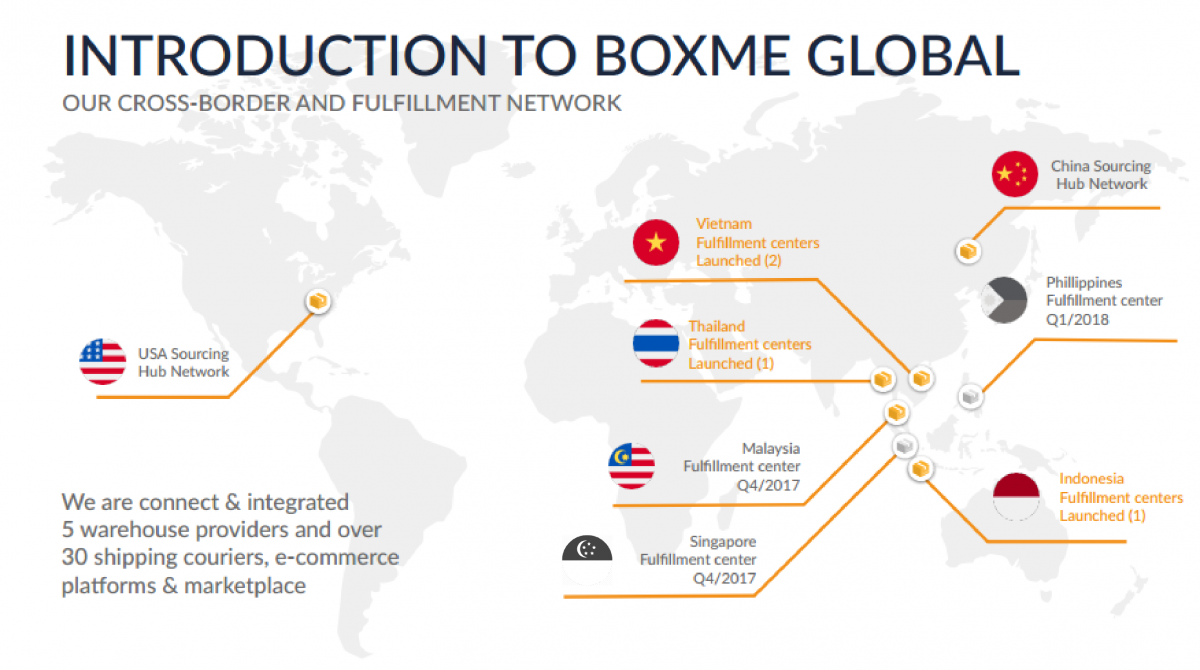 Owning two big sourcing hubs in the US and China, multiples of fulfillment centers spread throughout Southeast Asia, Boxme provides professional and comprehensive warehousing and delivery options to countries on every continent.
Boxme also supports Vietnamese entrepreneurs to promote their ideas to the world through crowd-funding organizations such as Kickstarter, IndieGoGo with optimal cross-docking services.
With Boxme's continuous improvements and expansion over the past three years, there is so much potential to build on our success and we aim to broaden our logistics services as well as enhance customer satisfaction as we move toward the future.