In order to optimize and improve the operation process as well as services, Boxme would like to announce the latest update of new features in May 2023.
1. Request return order feature
With this new feature, Boxme's customers can create a return request. This is also a solution for common cases when customers want to pick up returned items and deliver a new order or change sizes, or new products for customers.
Customers can actively choose a return reason such as allowing the customer to receive a new product if the original product is lost or damaged in transit or a one-way return. This helps avoid customers receiving damaged products and having to wait an extra long time to receive new products.
Adding this feature helps to ensure reliability for customers, creating the best experience when shopping.
This new feature also gives you the option to recall the product if it is faulty or not working properly. This helps to ensure that products sold on e-commerce applications meet quality standards and that customers can use the products they have purchased with peace of mind.
In the right column, Customers can select a warehouse they want to receive. After adjusting the recipient information and entering the return reason, you can click create to complete the request.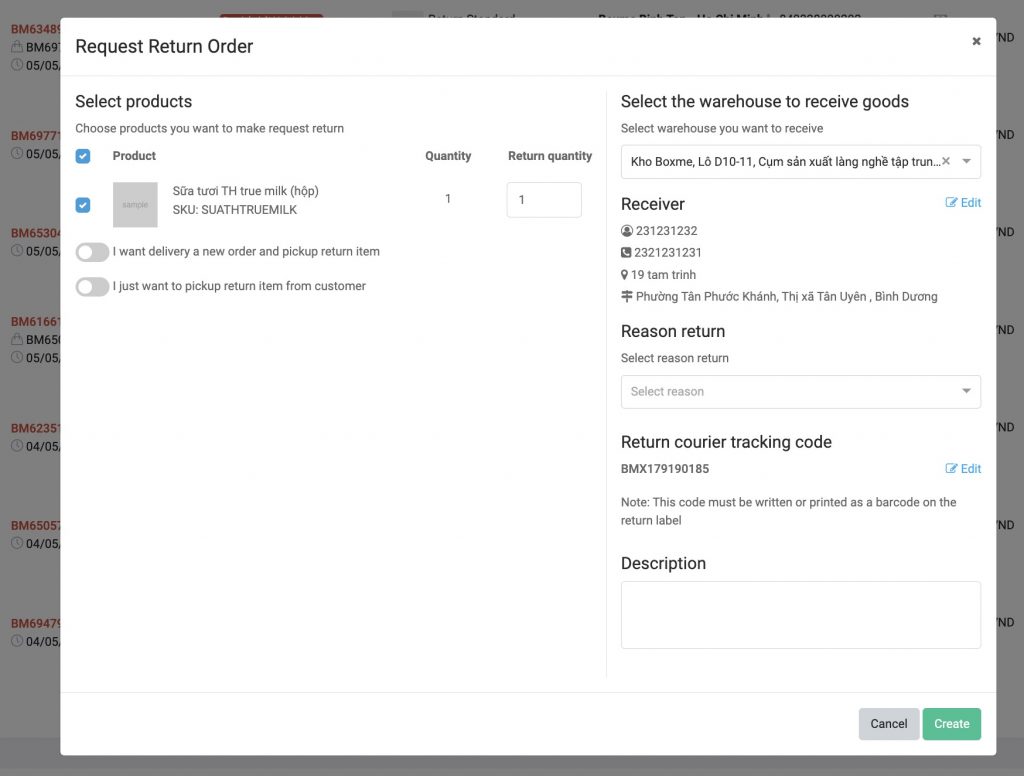 2. Adding damaged goods by expiry report and branded packaging material report
Boxme adds 2 reports of damaged goods and packaging materials:
Damaged goods by expiry report: Help customers look up the number of products by date similar to A-level products
Branded packaging material report: Export a report of packaging materials used by the warehouse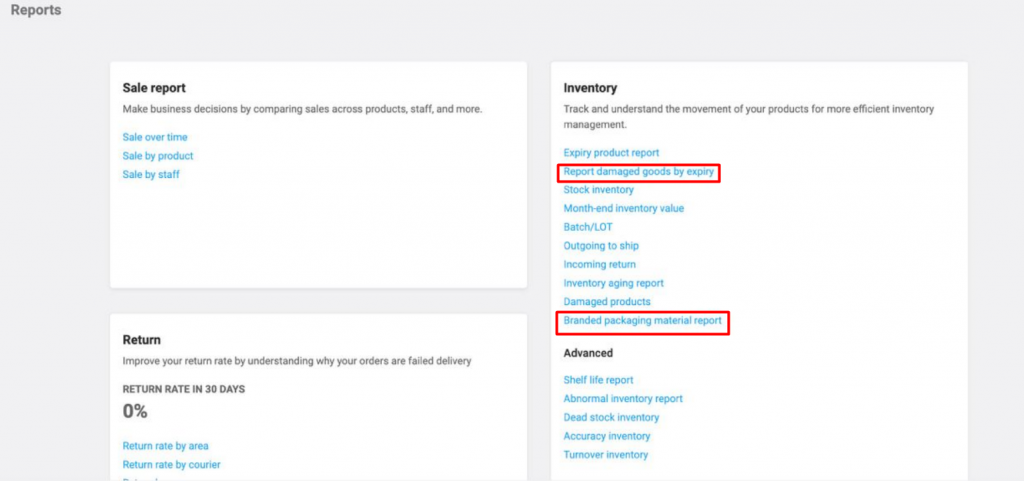 3. Divide the product shelf life into two purpose
In order to provide reasonable warehousing strategies and ensure the best condition of goods, Boxme updates and separates the expiry date into 2 items including:
Minimum inbound shelf-life
Minimum outbound shelf-life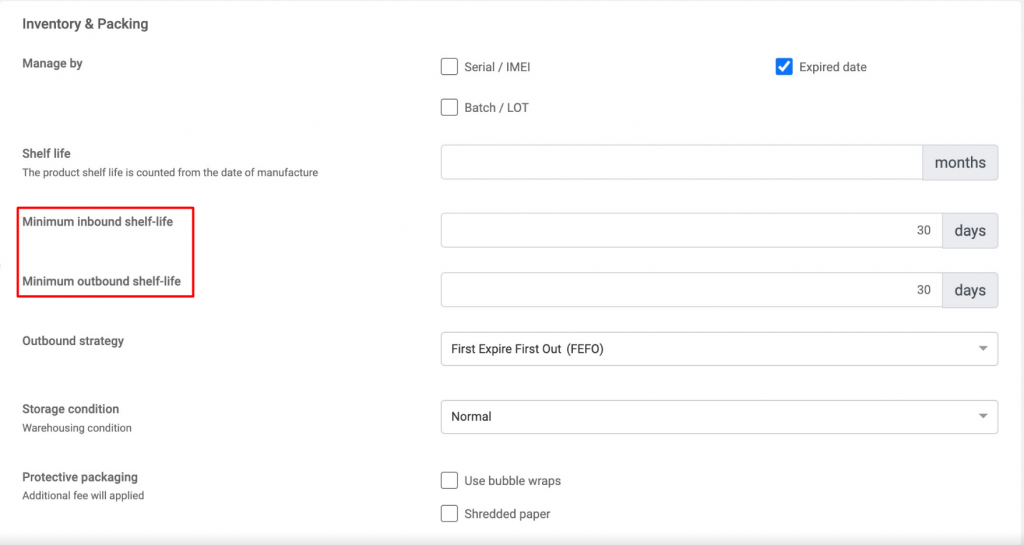 4. Schedule delivery time to the warehouse
With the purpose of helping customers be more proactive in creating convenient warehousing requirements and avoiding wasting time, Boxme has added a feature to schedule delivery to the warehouse.
Taking the initiative to schedule the delivery in advance at the same time makes it convenient for customers to enter without being affected by waiting when the previous customer and can also help Boxme proactively arrange warehouse space and human resources to support warehousing.
For this feature, the Boxme system will automatically arrange the delivery time to the warehouse based on the CBM of the number of orders to be processed and the warehouse's performance.
Note: For large shipments that require long processing as well as customers with priority needs, please contact directly with Boxme's Customer Care and Operations department for support.