With the goal to further expand and develop as well as to bring better experiences to customers, Boxme would like to officially announce the launch of a new warehouse in Tan Thuan, Ho Chi Minh City. The new warehouse is set to start operations from October 15th, 2021.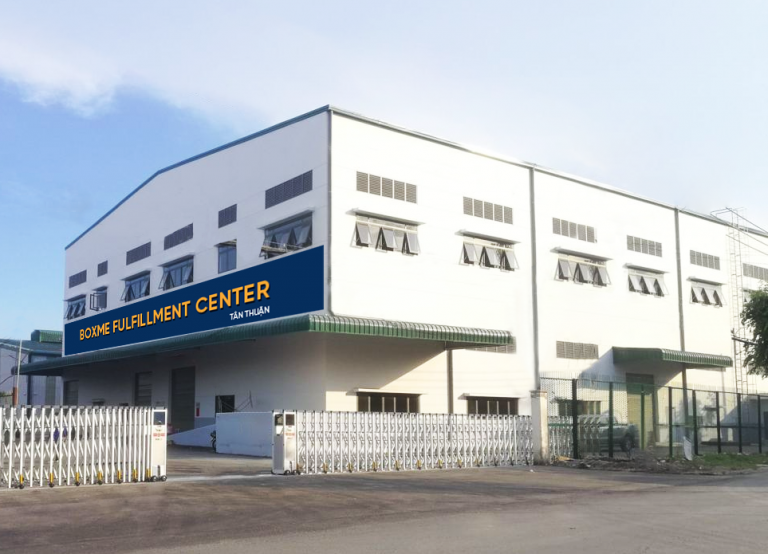 Boxme's new warehouse is located in Tan Thuan Dong area, District 7, Ho Chi Minh City, 3km from the city center, convenient for 2-hour delivery to central areas and import – export from & to warehouse.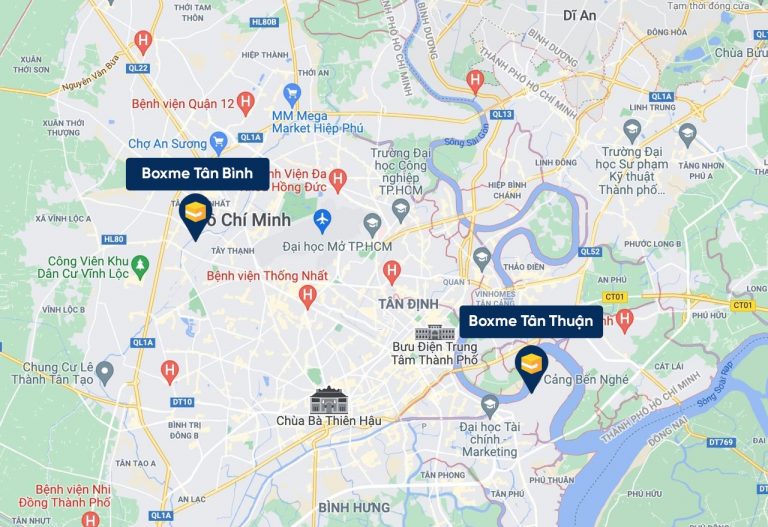 Boxme's new fulfillment warehouse with an area of 2500sqm is ready for customers' business expansion needs. The cool storage area of the new warehouse is 600sqm, supporting an increasing need for storing products such as cosmetics, functional foods, etc.

With a new fulfillment center in Tan Thuan, Boxme aims to significantly improve the Instant Fulfillment service for brands with the ability to deliver goods in 2 hours across the city via partners such as Ahamove, Grab, Lalamove, Ship60.
On the occasion of the launch of a new warehouse in Tan Thuan, Ho Chi Minh City, Boxme offers customers a special promotion as follows:
10% reduction in storage costs for customers storing from 50 cbm to 100 cbm daily.
20% reduction in storage costs for customers storing from 100 cbm to 300cbm daily.
30% reduction in storage costs for customers storing 300 cbm daily or more.
The program applies to customers moving in the new warehouse within September & October 2021 and the promotion period is within 6 months from the date of signing the contract. This is an additional discount for customers in addition to the agreements in the signed contract. Current customers using existing Boxme warehouses who want to use multiple warehouse functions can contact customer service staff for advice and support.
A bonus for all Boxme customers will be free access to our Omni-channel management system – Omisell. The Omisell system will help e-commerce business customers throughout Southeast Asia to centrally manage sales & connect to all marketplaces, websites and shipping options on a single platform.
Note: For new customers, Boxme team will be in touch with you to consult on Boxme services before using the service and this promotion.
About Boxme: As a leading provider of e-commerce logistics solutions in Southeast Asia, Boxme is capable of providing a full range of logistics services including order processing and technology solutions to help manage operations, multi-channel selling across the entire region.

Boxme warehouse network in Vietnam with a total area of more than 10,000 sqm:
Boxme Tan Trieu: Lot D10-11, Centralized production cluster, Tan Trieu Commune, Thanh Tri District, Hanoi City.
Boxme Tan Binh: Road No. 1, Industrial Group 2, Tan Binh Industrial Park, Tay Thanh Ward, Tan Phu District, Ho Chi Minh City.
Boxme Tan Thuan: Tan Thuan Dong Area, Tan Thuan Ward, District 7, Ho Chi Minh City.