[vc_row][vc_column][vc_column_text]We at Boxme would like to express our utmost gratitude to those who have shown their constant trust and support in our services from day one. Your dedication is greatly appreciated!
As an effort to keep polishing our services for a more satisfactory customer experience, we are very happy to announce the launching of our latest system, with new and improved features that will surely come in handy for your businesses' operation!
Comparative – transcendent cost & shipping services consideration, allows for the most optimized local & international order creation possible.
Multilingual – tramps down language barriers all over the world and paves way for a smooth business expansion.
"DirectLink" – introducing a uber-economical shipping service that helps Vietnamese merchants distribute their goods worldwide easily, all the while minimizes delivery time and maximizes cost-effectiveness comparing to more traditional postal shipping services.
Highly integrated – more major freight players as well as domestic-international platforms, offering broader range of choices for those who are contemplating an omni-channel/multinational selling campaign.
Points-for-Gifts – our newest promotional feature. Qualified participants include all those who have set up an account on our new system. A user will be presented with a certain amount of 'points', each time (s)he employs one of our many services, to use later for gifts & various types of discounts exchange. The more points accumulated, the greater the rewards!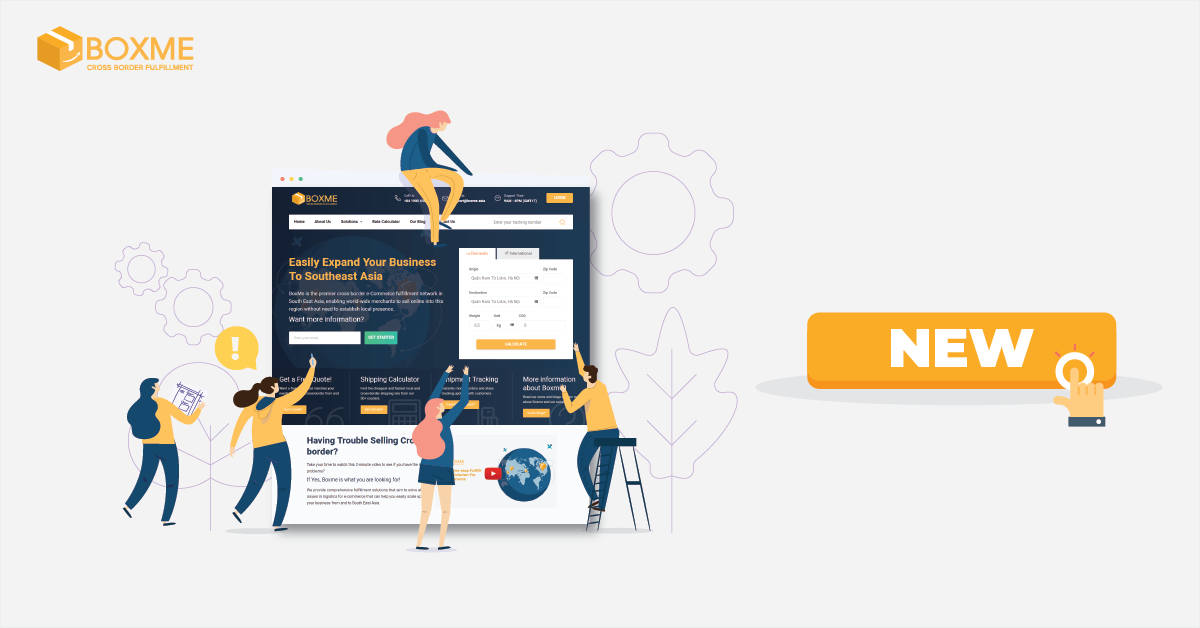 Also, during September, to celebrate the establishment of the new system, we proudly present to you an exciting promotional campaign, with tons of benefits and gifts up for seize!
! INSTANT REWARD !
100% credit reward for initial money top-up sessions done in September 2018
From September 1st to September 30th, 2018, the first 1,000 customers who perform money topping-up for the first time into their Boxme accounts on the new system will receive a special promotional voucher, with reward value of 100% of their top-up amount.
Notes:
– Vouchers offered in limited number, with expiry date due at the end of September, 2018.
– Vouchers represent value of up to $5, which deduces after each use and can't be converted into actual monetary figure.
[/vc_column_text][/vc_column][/vc_row][vc_row][vc_column][vc_btn title="SEIZE YOUR CHANCE!" color="warning" size="lg" align="center" link="url:https%3A%2F%2Foms.boxme.asia%2F%23%2Fauthentication%2Flogin|||"][/vc_column][/vc_row][vc_row][vc_column][vc_column_text]For further instruction, please refer to our:
Hotline: +84-1900-636-068
Email address: [email protected]
We are glad to be of service![/vc_column_text][/vc_column][/vc_row]