Boxme always focuses on investing in building warehouse infrastructure to ensure convenient storage and speed of transportation for customers. With the goal of constantly expanding and growing our network, we are pleased to announce: Officially opening a new Fulfillment Center in Long Bien, Hanoi on April 25, 2023.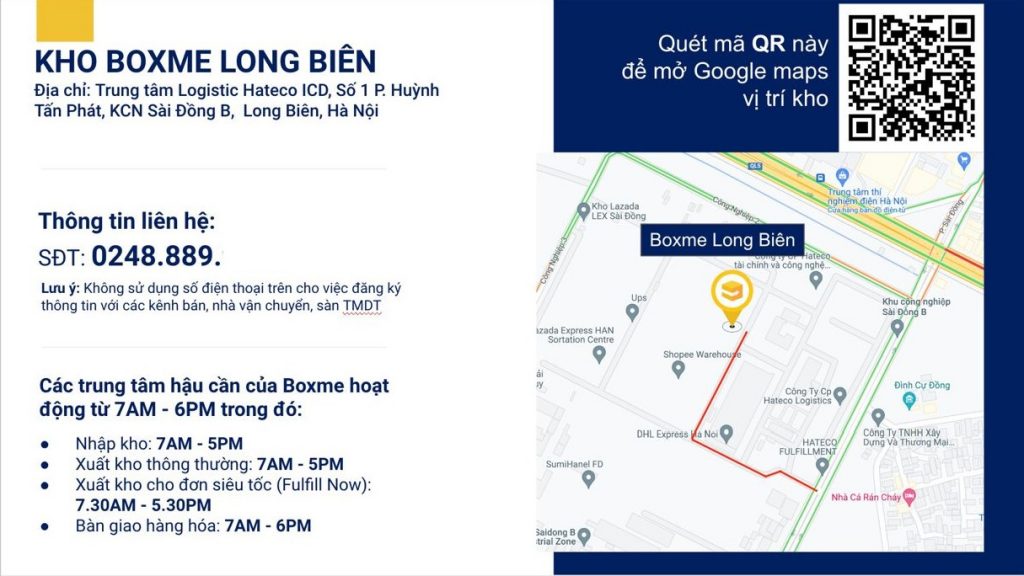 Boxme's new logistics center is located at Hateco ICD Logistic Center, No. 1 Huynh Tan Phat Ward, Sai Dong B Industrial Park, Long Bien, Hanoi. This is a convenient area by:
Only 15 minutes drive from the center of Hanoi or 6km to the center of Hoan Kiem district, convenient for customers to import and export goods at the warehouse and 2h delivery in the inner city areas.
26km from Noi Bai International Airport, convenient for direct international transportation, import, and export.
Next to National Highway 5A, it will be very convenient for containers to arrive at all times.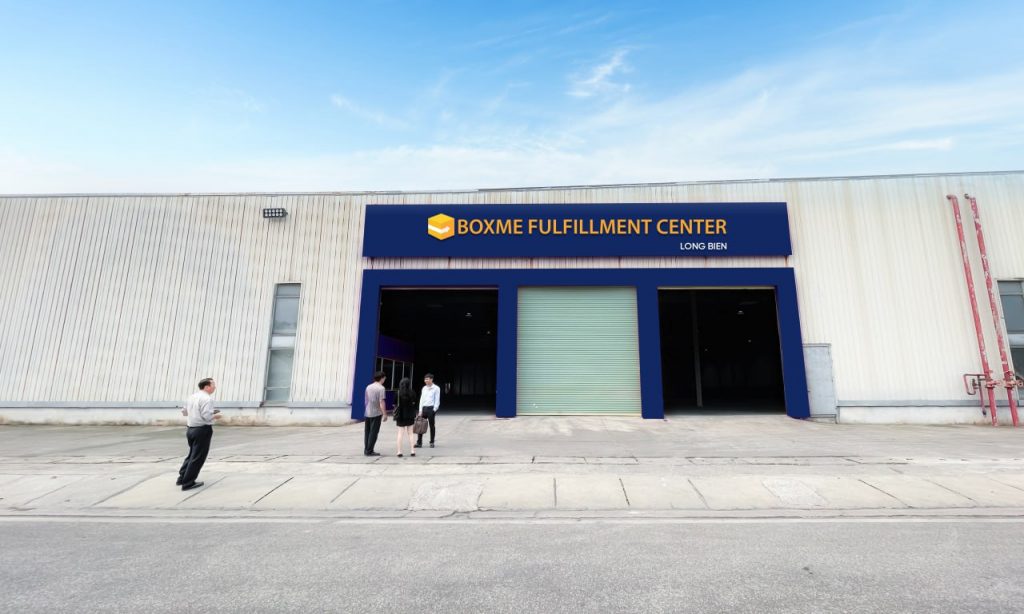 Boxme's Fulfillment Center in Long Bien has an area of ​​up to 4000m2 with spacious modern facilities, suitable for both trucks or containers to be parked right at the warehouse door, making it easy to import and export goods.
With 500m2 of cool storage, Boxme Long Bien will definitely be the preferred choice for brands and retailers with special products such as cosmetics, health supplements, or pharmaceutical products.
Order capacity at Boxme Long Bien: 18,000 orders/day helps Boxme ensure smooth operation of customer support even though the number of orders per Mega sale is very large.
About Boxme: a leading e-commerce logistics service provider in Southeast Asia, providing services for a series of big brands such as Panasonic, Tefal, Thegioiskinfood, Merzy, AHC, The Coffe House, Thefaceshop, Reebok…
Boxme hopes that the warehouse expansion will help improve our service and better meet the needs of our customers. We look forward to receiving your support and companionship in the future.
Boxme sincerely thanks,
Boxme warehouse network in Vietnam with a total area of more than 18,000 sqm:
Boxme Tan Trieu: Lot D10-11, Centralized production cluster, Tan Trieu Commune, Thanh Tri District, Hanoi City.
Boxme Binh Tan: 225 Ma Lo, Binh Tri Dong A, Binh Tan District, Ho Chi Minh City
Boxme Tan Binh: Road No. 1, Industrial Group 2, Tan Binh Industrial Park, Tay Thanh Ward, Tan Phu District, Ho Chi Minh City.
Boxme Tan Thuan: Tan Thuan Dong Area, Tan Thuan Ward, District 7, Ho Chi Minh City.