To increase transparency and improve service quality, Boxme will apply the new Ticket system to receive and process issue & other requests from customers. Through the new Ticket system, Boxme team can better serve customers especially during the peak period of online shopping.
Date of implementation: 22.10.2021
How to create a ticket:
Whenever customers have any issues or requests, they can simply go to Boxme's OMS system and choose Ticket to create a new request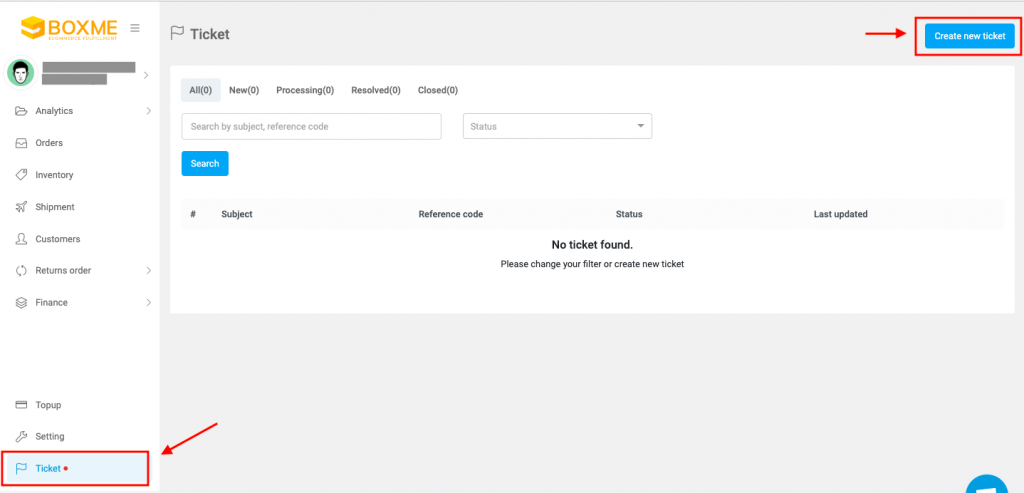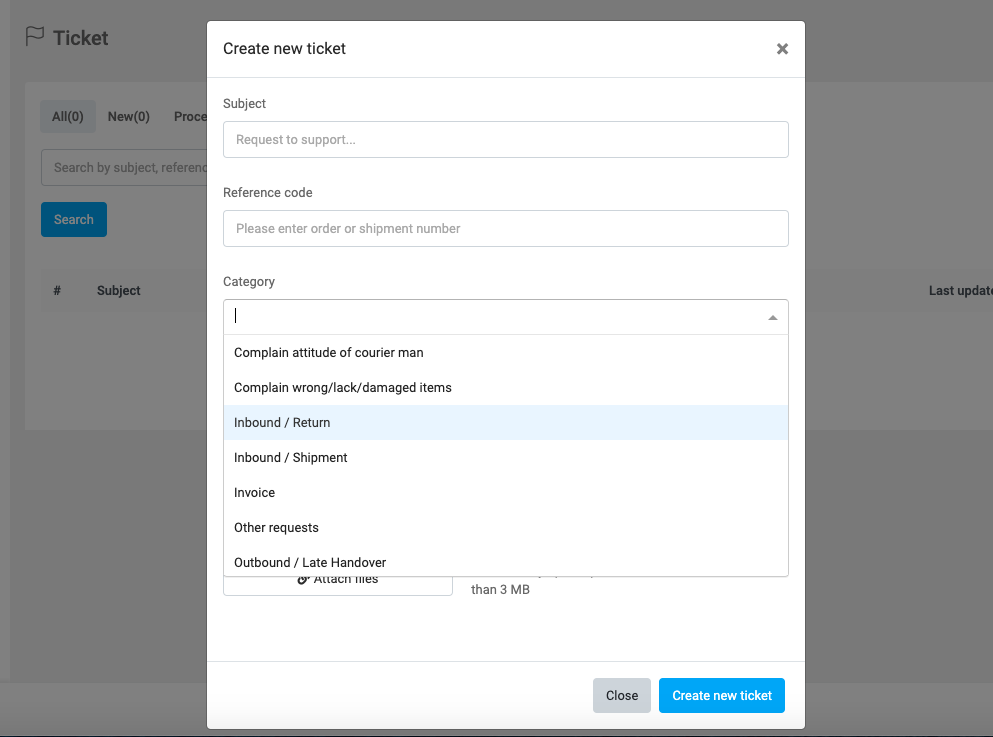 Customer's request will be automatically sent to Boxme's support team and will be handled at maximum 2 days. Customers can check on the progress anytime in the Ticket section.
We at Boxme hope that the new changes can help Boxme be more active and efficient in response to customers' issues.
If you have any question, please do not hesitate to reach out to us at [email protected].
Boxme Global