[vc_row][vc_column][vc_column_text]Being an Amazon seller, you've probably put a lot of work into selling your items. As the marketplace has become more and more competitive, sometimes it's hard to make sure that your items are found and bought by customers. Here are 9 tips for sellers on Amazon to help you step up your game.
1 / OPTIMIZE SEARCH FOR PRODUCT DETAILS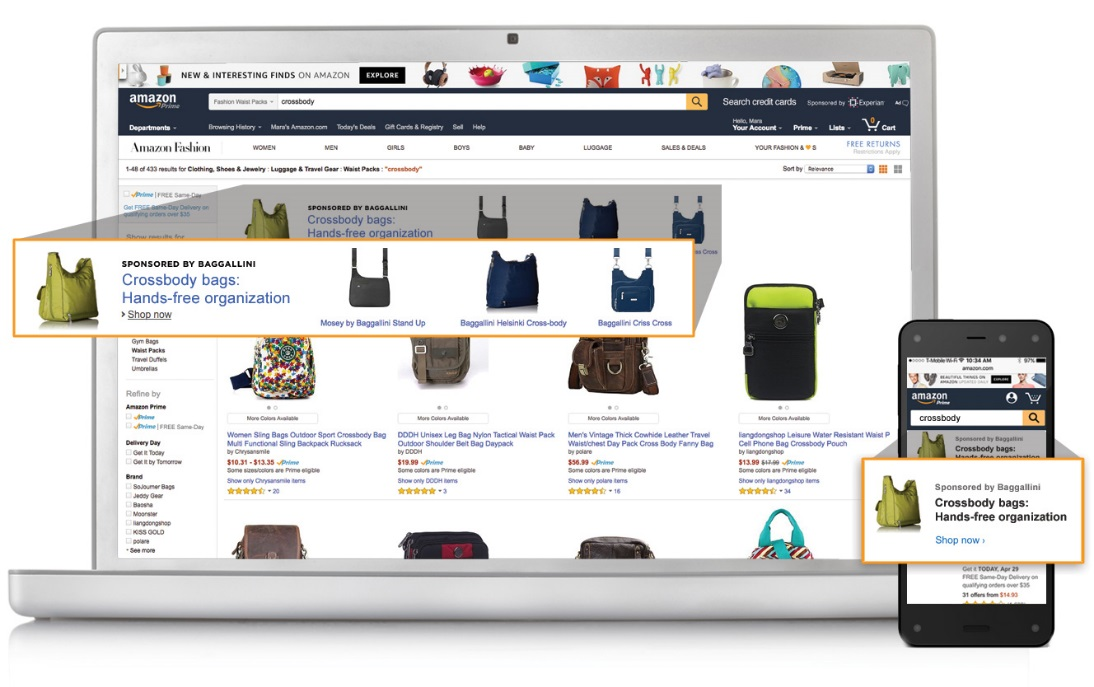 No surprise, competing on Amazon is a fierce battle. Be a smart player to lead your potential customers to your store by using an optimized search engine. To start with, you can rely on the customer's search behavior for analysis. Amazon makes this possible by allowing buyers to continually drill down their initial search by different attributes. The first way is a deep search under search directories from big to small categories (Category>> Product >> Size >> Color).
Or, a customer can type in very specific product information like "AC Power Cord Cable for VIZIO LCD TV 10 feet". Either way, that customer can narrow down to the exact item they're looking for. Therefore, it's critical that you provide Amazon accurate product information and as much of it as you can. This includes product title, description, product identifiers, search terms, size, color, etc. Don't skim on this type of information. It's how customers find your products and know they're buying the right thing.
2 / ENSURE COMPETITIVE PRICING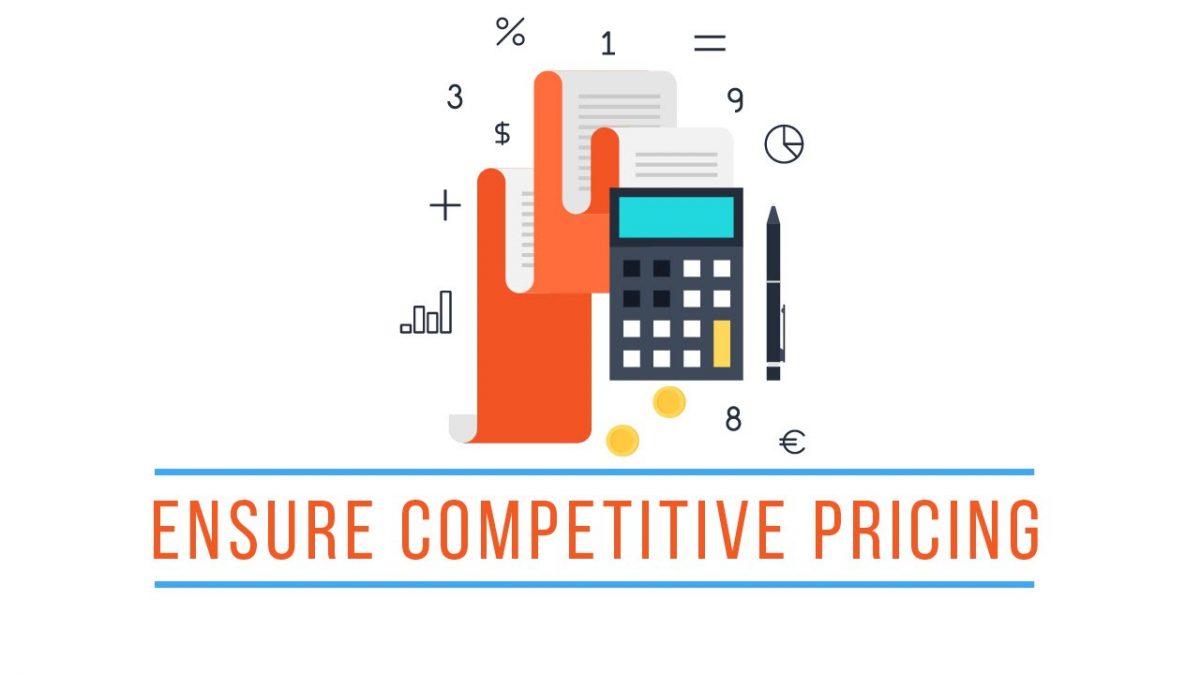 Who would want to refuse bargain deals on Black Friday or Prime Day? Customers tend to shop on Amazon for better prices. Price is usually one of the biggest factors that decide whether or not they will make a purchase. To win on this, you need to research the price range in the market and lower your price to increase the chances of showing up in the search box. You can use the Amazon's Match Low Price feature to help you continually match lowest prices for your products. This tool allows setting your own preferences so that you always have the most competitive price on Amazon.
3 / PAY ATTENTION TO IMAGES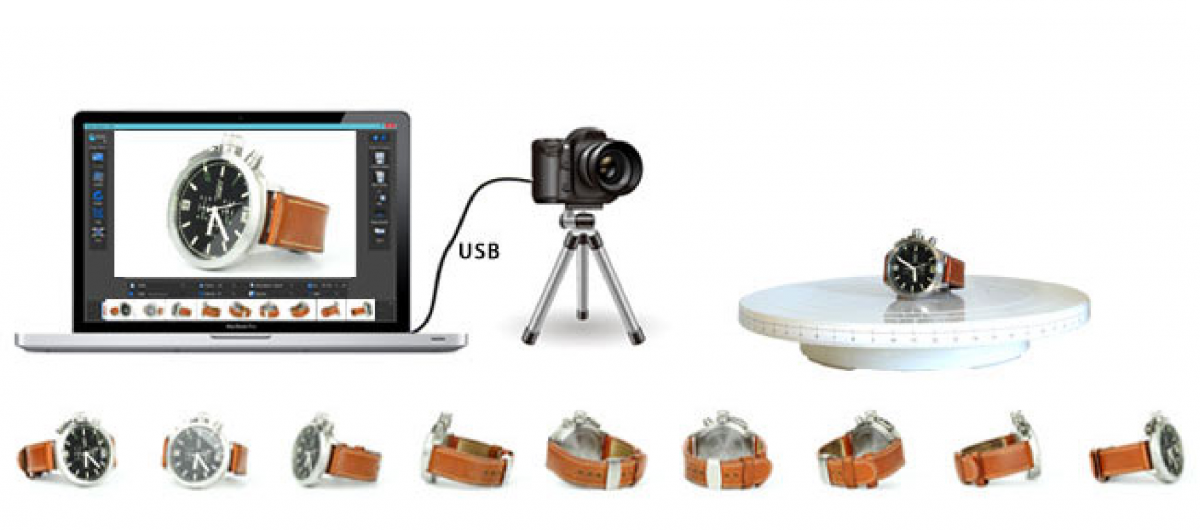 When buying online, it's crucial that customers can physically see what they're going to buy. You will want to continually keep your images fresh and up to date. Having high-quality pictures makes you appear as a more professional, and trustworthy seller. To do this, do not use grainy pictures taken by your cell phone 3 years ago, invest on professional gears such as a good camera and other equipment, try to take multiple angles of your product.
4 /WIN THE BUY BOX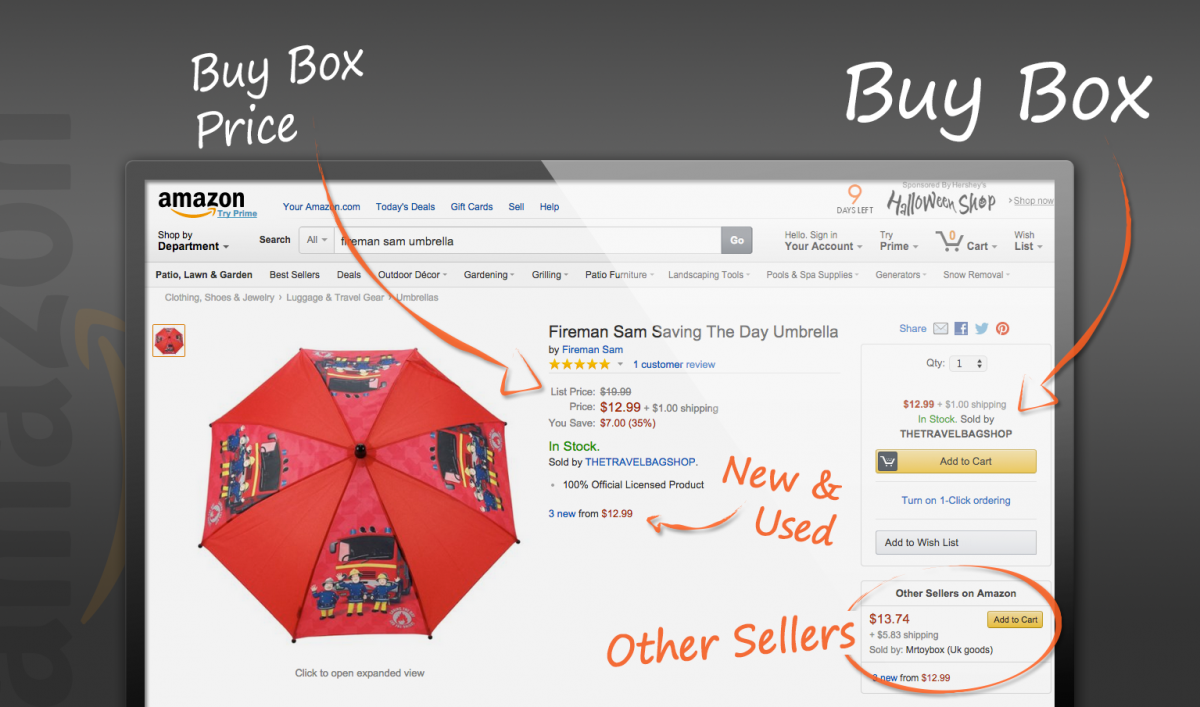 Every Amazon salesman strives to own a Buy Box from Amazon. So what is it? Look at the picture, Buy Box is a box icon located on the right side of the product details page, containing the information and price of the product being sold. This feature helps customers quickly add the item to their shopping basket, so apparently, a Buy Box significantly increases the chance that customers will buy your products over others. And now you know why the sellers are fighting for it.
However, it is not easy. To qualify for the Buy Box feature, you must meet a number of specific conditions from Amazon. Buy Box considerations include competitive pricing, inventory management optimizations, order fulfillment methods, seller ratings, and reviews from shoppers.
5 / WRITE WINNING PRODUCT DESCRIPTION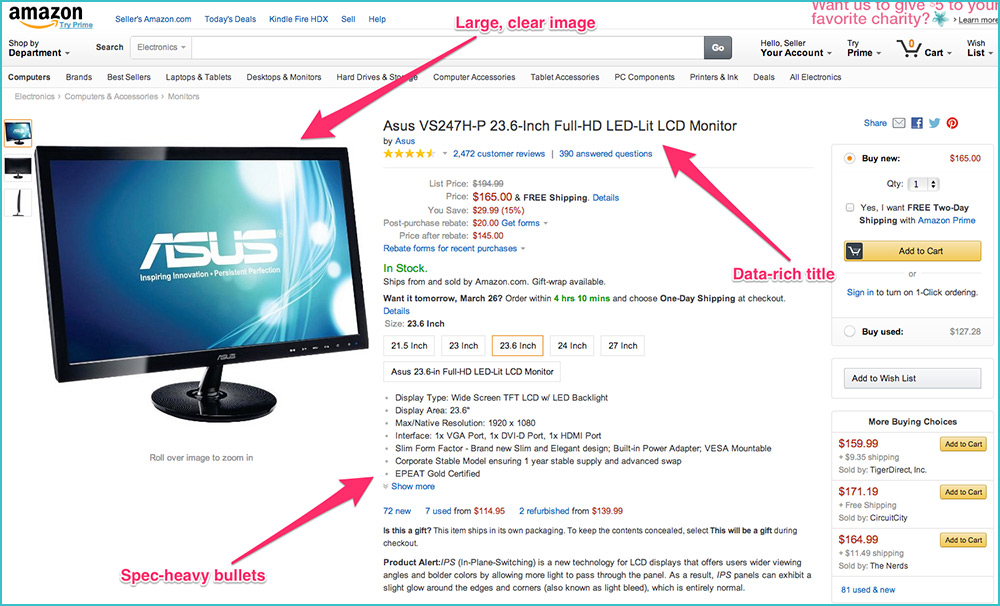 If people are visiting your listing pages but not buying, it could be because your copywriting and language is not compelling enough to get people to take action. If you haven't updated your product descriptions more than once since launching your listing page on Amazon, it might be time to take a closer look, as a few simple changes could dramatically increase sales in a relatively short amount of time. Some tips include writing a data-rich title with detailed information about your product and listing spec-heavy bullets of your item's specification. Start small by testing different words in your headings and body, you will be surprised how effective a clear, informative product description will help you boost the sale!
6 / FOLLOW THE RULES
When selling on any e-commerce platforms you must comply with their regulations. There's no exception here. You should follow up with notifications and update new policies from Amazon and make sure not to make any mistakes. In case you do not follow these rules, your sales account may be disabled, fined or even suspended.
7 / ASK FOR REVIEWS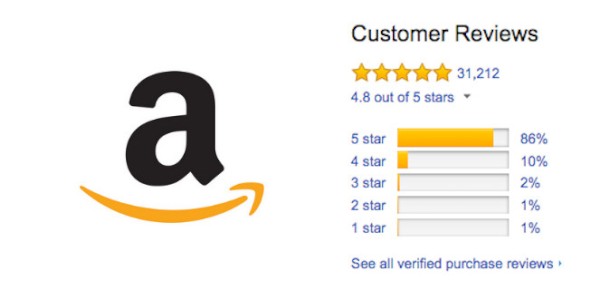 Reviews on Amazon can be divided into two categories: Positive reviews can attract more customers and negative reviews can disrupt customer trust. Unfortunately, you can not manage and control the opinions of customers. However, you can improve this by reminding customers to review after each purchase. When delivery is complete, you can send emails to customers to encourage them to leave their feedback in order to improve quality. These types of emails are a great way to start a conversation with your customer to monitor how their buying experience was with you. It also gives you a chance to fix problems, before the unpleasant review is ever left. Customer reviews really can make or break your success when selling on Amazon.
8 / MANAGE YOUR INVENTORY
When you do business online, you must ensure an efficient inventory management. If a sold item encounters a sudden outage, you may be penalized and warned by Amazon. Inventory management is also an important factor to gain the Buy Box feature on Amazon. Keep that in mind, you always have to stock goods in your inventory to avoid overloaded and out of order issue.
9 / USE FULFILLMENT BY AMAZON SERVICE (FBA)
Complete customer's orders quickly and promptly are very important in selling online. If the preparation of goods and delivery has any problem, you will fail to maintain customer loyalty. But if you do not have enough resources to do it on your own, what should you do?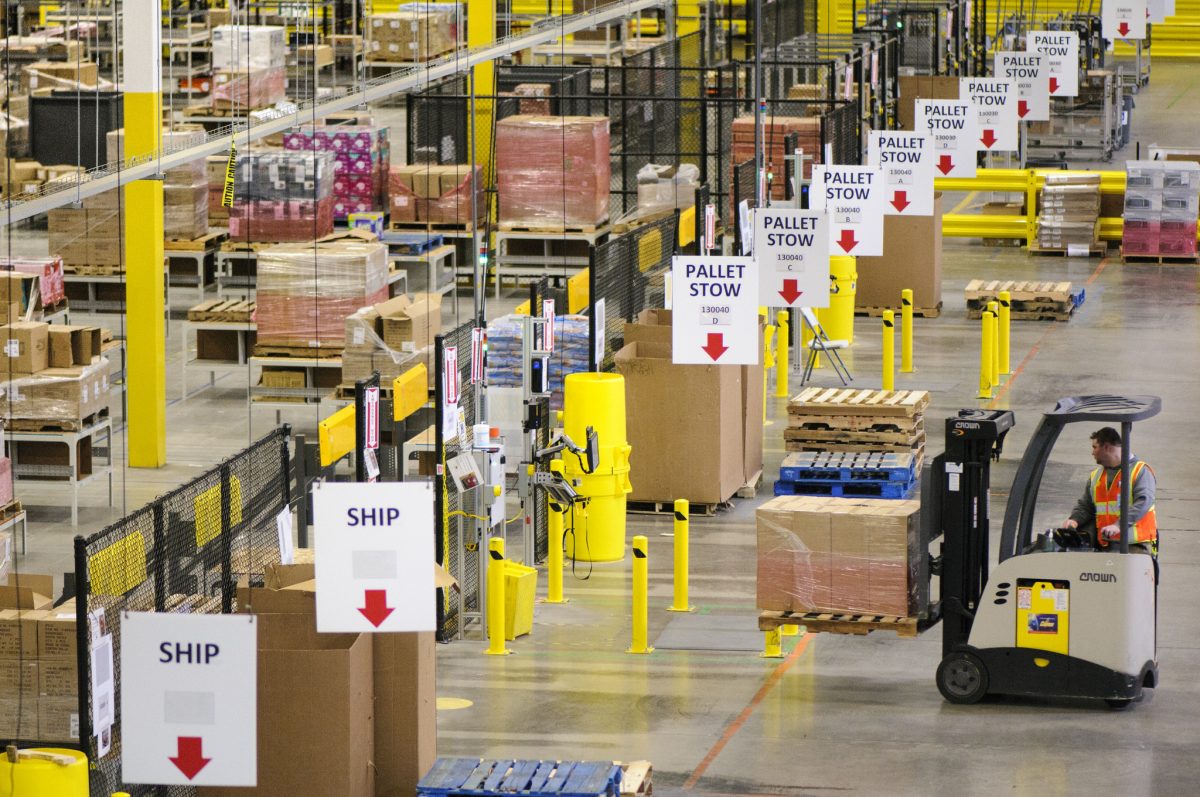 Amazon offers FBA service to support merchants all around the world. Until now, FBA is still the best choice for sellers on Amazon marketplace. FBA will receive goods from global sellers, taking care of warehousing and delivery when buyers place orders. FBA gives you peace of mind on fulfillment issues and helps you to focus your time on boosting sales.
So, do you want to start selling on Amazon with FBA service? Pre-FBA solution from Boxme will help you to bring your goods to the USA immediately with the following advantages:
Boxme will receive goods from the seller (or take from the buyer), processing, packaging and labeling following Amazon's regulation. With our reliable worldwide courier partners, your parcels will be delivered straight from your country to the Amazon warehouse in the United States.

This process is strictly controlled and tested to minimize the number of defective and returned goods.

Boxme's Pre-FBA service is an all-in-one package with optimized process, limiting the damage caused by multiple intermediations and transportations.

Boxme provides Pre-FBA service at very competitive prices, helping businesses save up to three to five times the usual costs of international carriers and ensure your goods reach the Amazon in just six days.
[/vc_column_text][/vc_column][/vc_row][vc_row][vc_column][vc_btn title="CONTACT US TODAY" color="warning" link="url:http%3A%2F%2Fboxme.asia%2Fcontacts%2F|title:CONTACT%20BOXME||"][/vc_column][/vc_row]