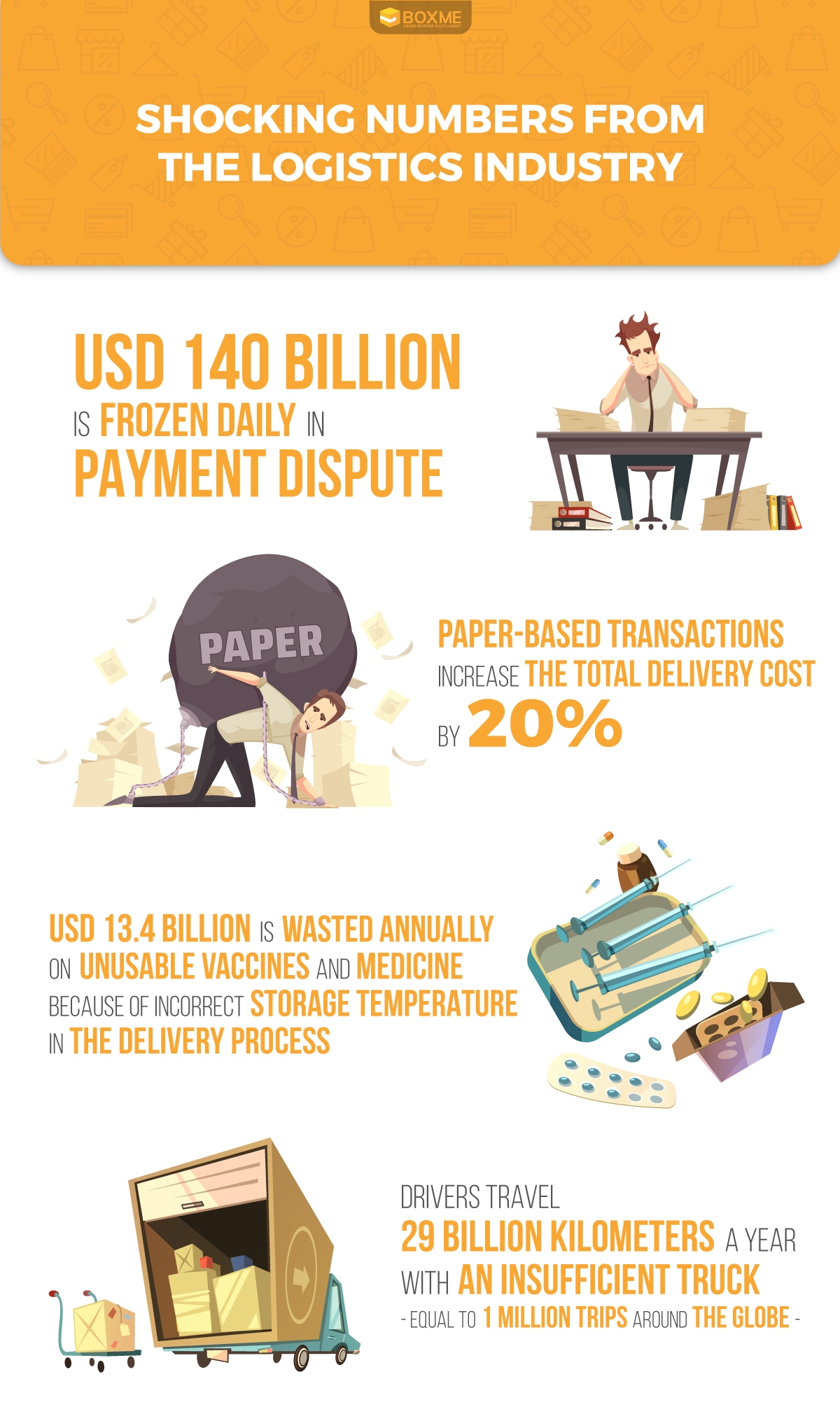 The information in the infographic is drawn from Mr. Nguyen Nhu Binh's speech in Vietnam Blockchain Summit Conference 2018. Mr. Nguyen Nhu Binh is the Vice Director of Infomation Center, Vietnam Post.
Figure out the most suitable logistics solution for you with Boxme!

BoxMe is the premier cross-border e-Commerce fulfillment network in South East Asia, enabling world-wide merchants to sell online into this region without needing to establish local presence. We are able to deliver our services by aggregating and operating an one-stop value chain of logistic professions including: International shipping, customs clearance, warehousing, connection to local marketplaces, pick and pack, last mile delivery, local payment collection and oversea remittance.
If you have any question about Boxme Asia or how we can support your business, please contact us directly by referring to our hotline. We are glad to be of service!