Dear our valued customers,
Boxme Vietnam would like to announce our schedule of activities during the Reunification Day & International Labor day as follows:
1. Vietnam
Vietnam Warehouse and Operation takes 2 days off.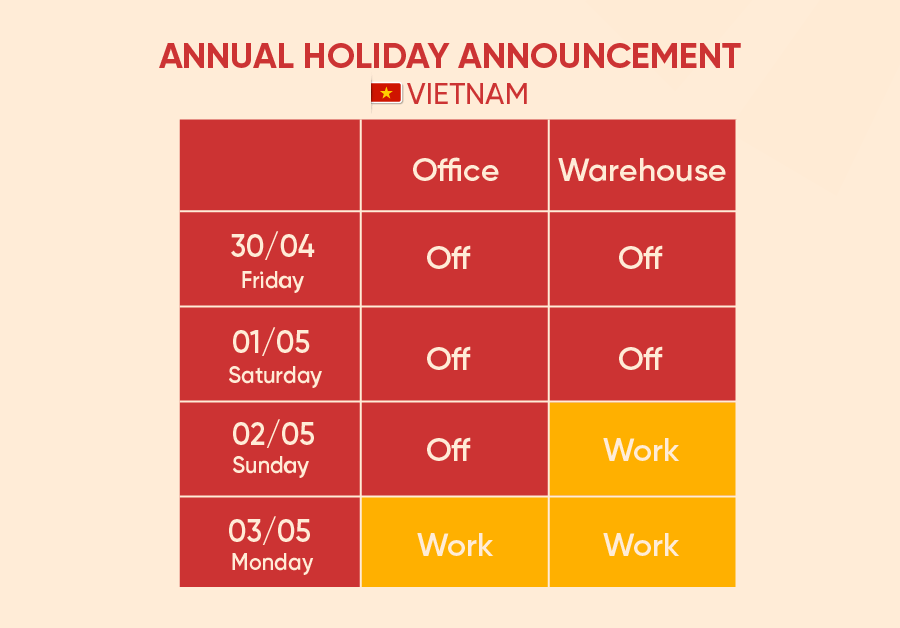 Public holiday from Friday, April 30, 2021 to Saturday, May 1, 2021.
Warehouse: Return to work on Sunday, 2nd 2021
Office: Work normally on Monday, May 3rd 2021
2. Thailand, Malaysia, Phillipines and Indonesia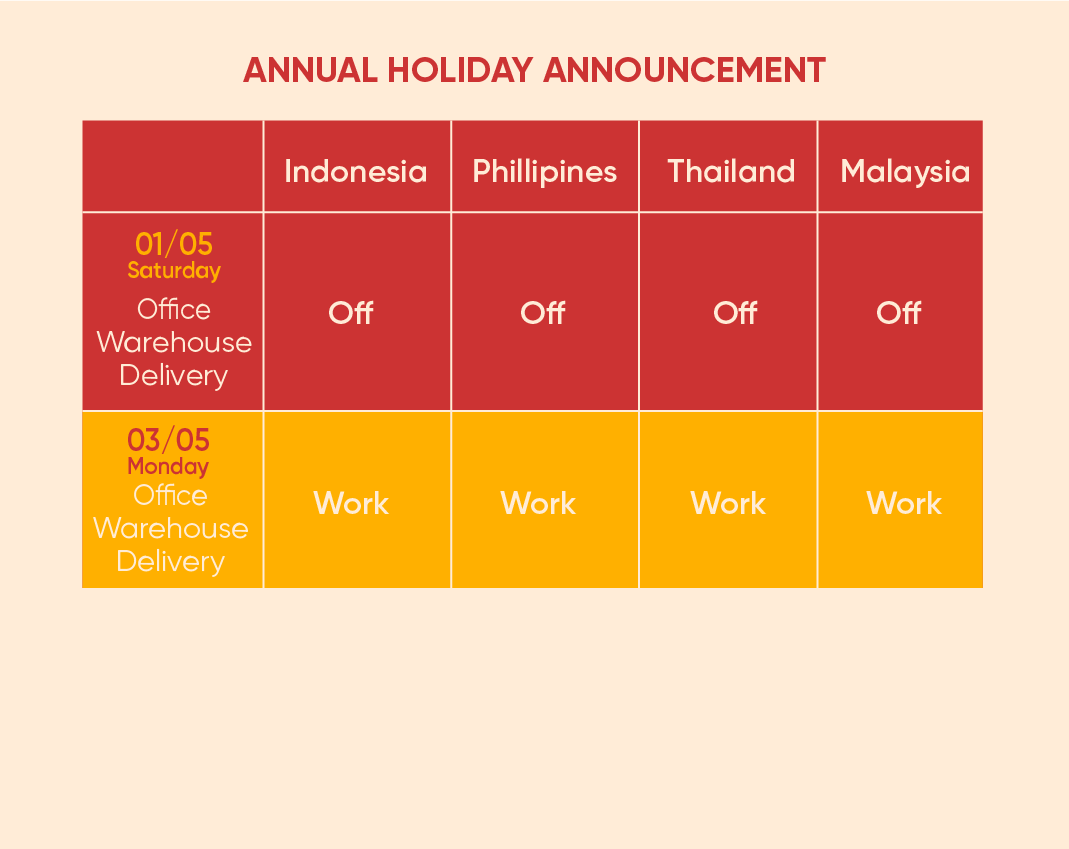 Warehouse and operation of Indonesia, Philippines, Thailand, and Malaysia take 1 day off on Saturday (May 1, 2021)
Returning to work on Monday, May 3, 2021
Service-related issues will be resolved and handled after the national holidays
Sincerely thank you for your trust and cooperation.
Wishing you and your family a peaceful holiday!
Best regards,