A growing $100 billion economy
With a population of 570 million, the Southeast Asia region consists of Indonesia, Malaysia, the Philippines, Thailand, Vietnam and Singapore are some of the fastest-growing markets globally.
Mixing young countries with an Internet revolution results in a generation of engaged users, which is the case of Southeast Asia. In 2019, the number of people joining the system jumped up to 360 million, a figure 100 million larger than that of only 4 years ago. Most of the additions are Millenials and gen Z, who will be entering adulthood with a habit of doing everything online. From communication, navigation, entertainment to education and commerce, they are naturally entering the Internet economy, boosting its growth. According to Global Web Index, The Philippines, Singapore, Malaysia and Indonesia are among countries with the highest average time spent online in the world (more than 4 hours per day).
Furthermore, for a region where small and medium-sized businesses (SMBs) are still relevant, free cloud-based apps such as Gmail are widely used because of their productivity. Third-party apps that connect these SMBs with the large consumer base are also gaining popularity rapidly, along with translation demand for cross-border exchanges.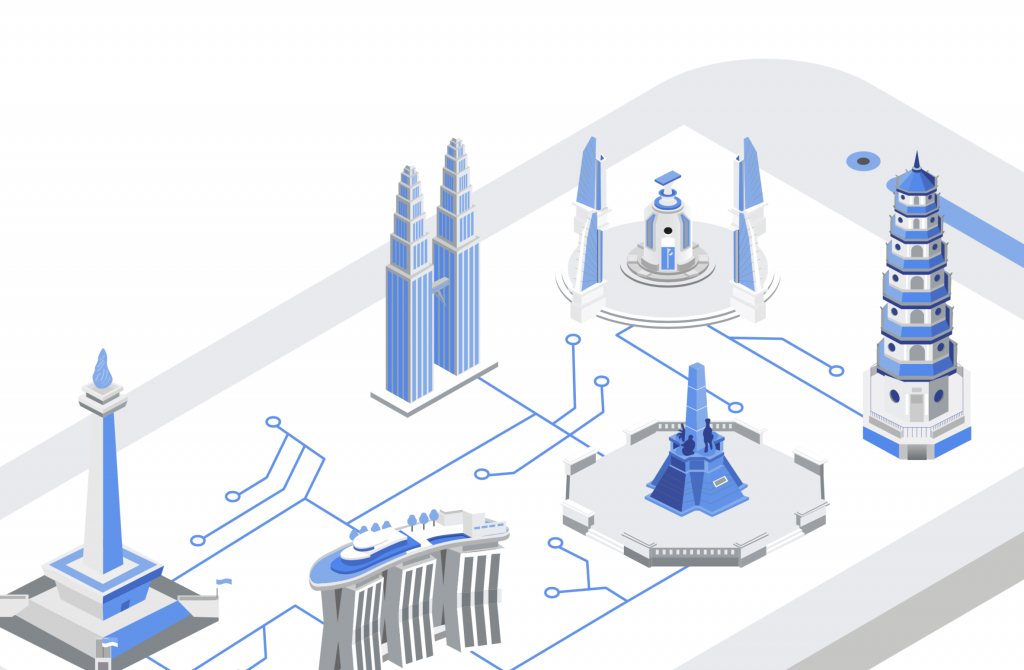 Southeast Asia's growth exceeds all expectations. This year, the total gross merchandise value (GMV) of the region already hit the $100 billion mark, three times bigger than the figure in 2015. This number accounts for 3.7% of the total gross domestic product (GDP) compared to a small 1.3% in 2015. At this rate, it is highly possible for Southeast Asia to aim for $300 billion by the year 2025. Among all countries, Indonesia and Vietnam are taking leads with greater growth than the average 33% of the region since 2015.
Despite the global economy being a slow year, Southeast Asia's funding for the sector is still looking bright as ever. The first six months of 2019 saw $7.6 billion raised to Internet firms, which is 7% more than the same period last year. Investors have their reasons to believe: young demographics, high Internet adoption rate and rising income levels. 
Fundamental consumer trends
While all sectors of the Internet economy are growing steadily, E-commerce and Ride-hailing are the most outstanding two, followed by Online Media and Online Travel.
E-commerce as the main player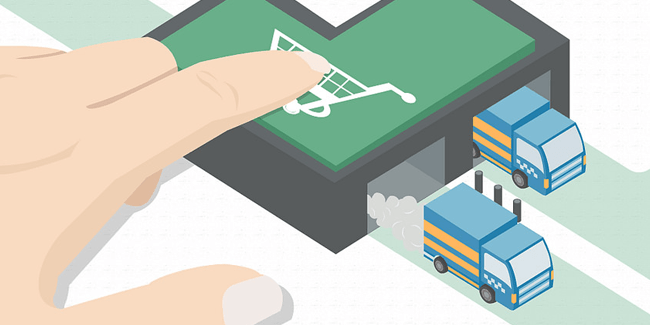 E-commerce, fueled by shopping festivals, skyrocketed to a $38 billion industry in just a few years. By providing Southeast Asians with a market of high-value products, unlimited choices and catered service, traditional brick-and-mortar stores are coming short-handed in the competition. Gradually, E-commerce is becoming a unique social experience with the rise of promotions and integrated entertainment. There is always a good reason to shop, plus interactive activities like games, auctions, Livestream sessions even add more excitement to the experience. 
E-commerce platforms are in a fierce fight for shares of the market. Shopee and Lazada are the two biggest names, spreading its operation across the region and competing with local marketplaces. This battleground, charged by numerous exclusive deals and promotions, is one of the main factors that drive up customer adoption and engagement for online shopping. 
In the past, online shopping was about buying big items at cheap prices. Nowadays, E-commerce movements turn online shopping into a regular activity with around 5 million orders placed each day. Some items that can be found in a typical shopping cart are tech gadgets, fashion items, personal care and beauty product. 
Ride-hailing app on the rise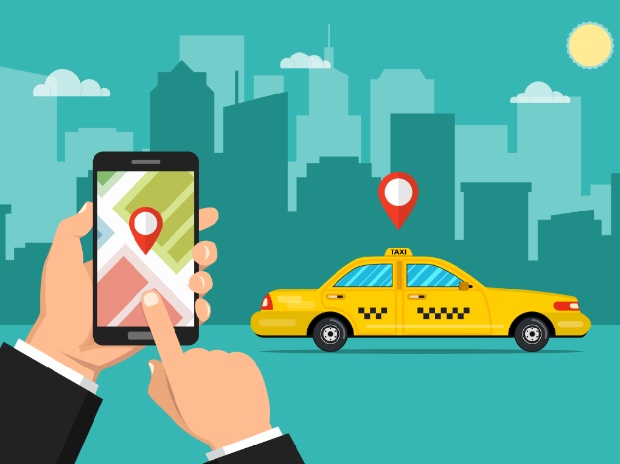 Overcame Online Media, Ride-hailing service experienced a quadruple in value from $3 billion in 2015 to $13 billion this year. A big contributor to this tremendous growth is the introduction of food delivery in addition to traditional transportation services. 
Popularized by two major players Grab and Gojek with regionwide presences, food delivery – which used to be a small niche – has become a common routine for busy professionals and families. Promotions and marketing campaigns play a huge role in acquiring new users, but what makes customers come back are the convenience of delivery and a wide range of options from budget meals to fancy cuisine. The service flourishes in metro areas, where people are more willing to spend money to try new things and spare the bother of weather and traffic. 
Opportunities are beyond big cities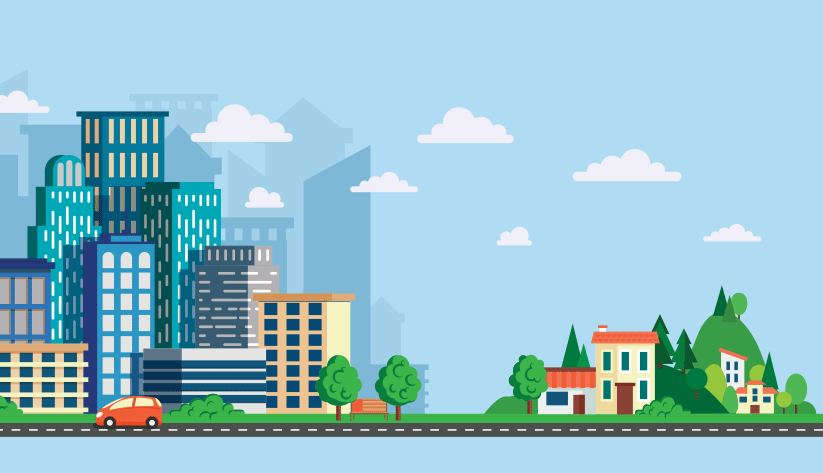 15% of 570 million people in Southeast Asia live in urban areas. However, this 15% accounts for more than half of the region's Internet economy. With higher income, better infrastructures and Internet connectivity, this doesn't come as a surprise. Targeting this potential demographic, most companies chose big cities to launch their operations, leaving rural areas out of the equation. 
However, with the increasing Internet penetration and services adoption, it's time for Internet economy firms to reach outside the metros. By providing consumers with unprecedented services such as online shopping, gaming, travel booking, we are expecting a growth two times faster in rural than in urban areas that are reaching its maturity point. 
Digital financial services
Basic financial services are something many Southeast Asians lack access to, let alone digital services. Only 104 million out of 400 million adults in the region have full access to financial services. Another 98 million have limited access while the remaining 198 million do not even have a bank account. For a spread out region like Southeast Asia, the cost of physical infrastructures and personal identification to reach all customers is simply not affordable. Digital financial services providers are planning to solve these challenges through technology.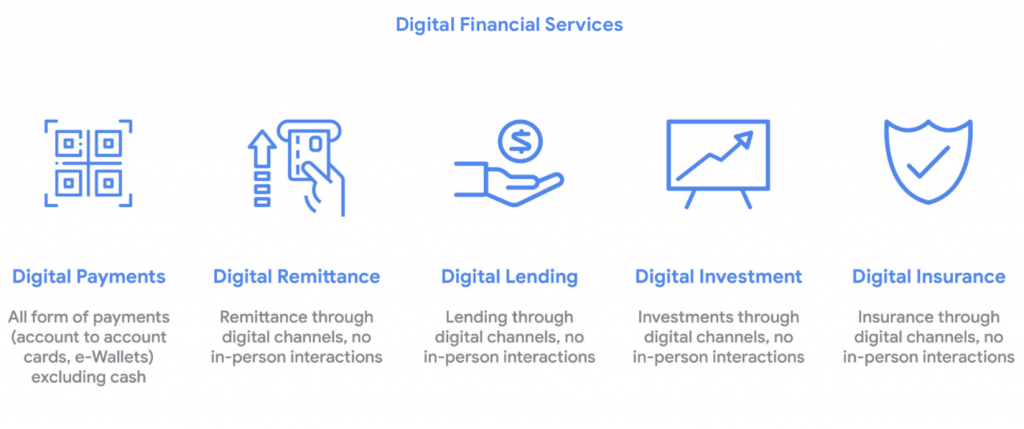 The five main digital financial services are Payments, Remittance, Lending, Investment and Insurance. Riding the wave of E-commerce and Ride-hailing, Digital Payments are seeing a surge in adoption and usage. Expected to become the spending method for nearly half of the spending in the region in five years' time, this section is being pursued by many competitors from different vantage points, using various tactics to appeal to different customer segments. As the competition continues, it is important that governments issue regulative and supportive policies to provide a strong foundation and keep the industry healthy.
An ecosystem on the way of completion
There are certain barriers for Southeast Asia to become a thriving online economy: Funding, Internet Access, Consumer Trust, Talent, Logistics and Payments. While funding remains positive, consumer trust and Internet access are increasing at high speed, other challenges turn to opportunities for companies to resolve and gain new revenue sources. With a strong base of personnel from the beginning and a new wave of overseas talents, the future of the region is believed to be in good hands.
Source: Google & Temasek Study – e-Conomy SEA 2019
>> See also: Boxme Global Ecosystem – The ultimate solution for cross-border e-commerce business in Southeast Asia
Boxme is the premier cross-border e-Commerce fulfillment network in Southeast Asia, enabling world-wide merchants to sell online into this region without needing to establish a local presence. We deliver our services by aggregating and operating a one-stop value chain of logistic professions including: International shipping, customs clearance, warehousing, connection to local marketplaces, pick and pack, last-mile delivery, local payment collection and oversea remittance.