As you prepare for an ambitious dropshipping endeavor, it's important to consider as many strategies as possible to help you maximize efficiency and profits.
In most cases, unfortunately, e-sellers focus only on more general costs of doing business, but overlook some critical opportunities to save, such as on international shipping.
The following is a look at some helpful tips you can use to save on international shipping.
Avoid locking yourself in one carrier
The best way to save money on shipping and postage is to avoid locking yourself into one carrier. Instead, we recommend leverage among the best carriers for each order, according to your need.
While it may seem time and labor intensive to reassess your shipping choice every time you receive an order, different shipping carriers can offer drastically different rates based on the weight, dimensions, and designated destination of your package.

(Source: proshipinc)
For example:
Standard delivery services from FedEx and UPS add surcharges based on the delivery area, which can quickly drive up your shipping costs. However, their respective SmartPost and SurePost services eliminate these surcharges by picking up the package from your location and delivering it the final zone. From there the customers' local USPS branch will make the 'last mile' delivery.

USPS, on the other hand, doesn't charge residential fees like FedEx and UPS do.
For another example, you can ship your heaviest goods (2-20 lbs) via Fedex, using a corporate account (Fedex gives discounted rates); anything under 2lbs through USPS Priority (for roughly $5 per package); and anything smaller and lighter than a 1lb by using First Class Mail USPS (usually less than $2).
There are a couple reasons justifying this:
1- Fedex is the least expensive major parcel carrier, and does not charge extra to pick up at a commercial location.
2- USPS provides free Priority shipping supplies and free pickup from residential and commercial locations.
By leaving yourself open to all your options, you're in a better position to cut costs and go with the most advantageous rate. Carefully monitor and balance rates and choose carriers flexibly to ensure that you are getting the best price out of international shipping.
->> Why you should leverage USPS's international single order shipping service with the help from Boxme?
Consolidate it efficiently
Another important tip is try to achieve package consolidation – which means shipping products in as few, and optimally-sized parcels as possible.
Let's do a little math: If it costs an e-Commerce business $9 to ship product A (independently) to a customer, and $7 to ship product B (independently) to that same customer, the cost of combining these SKU's into the same box will likely be just $10-11.
Of course, being able to do this requires both well planned inventory management (to ensure you have both products at the same fulfillment center) as well as a warehouse management system (WMS) that appropriately batches a single customer's orders together.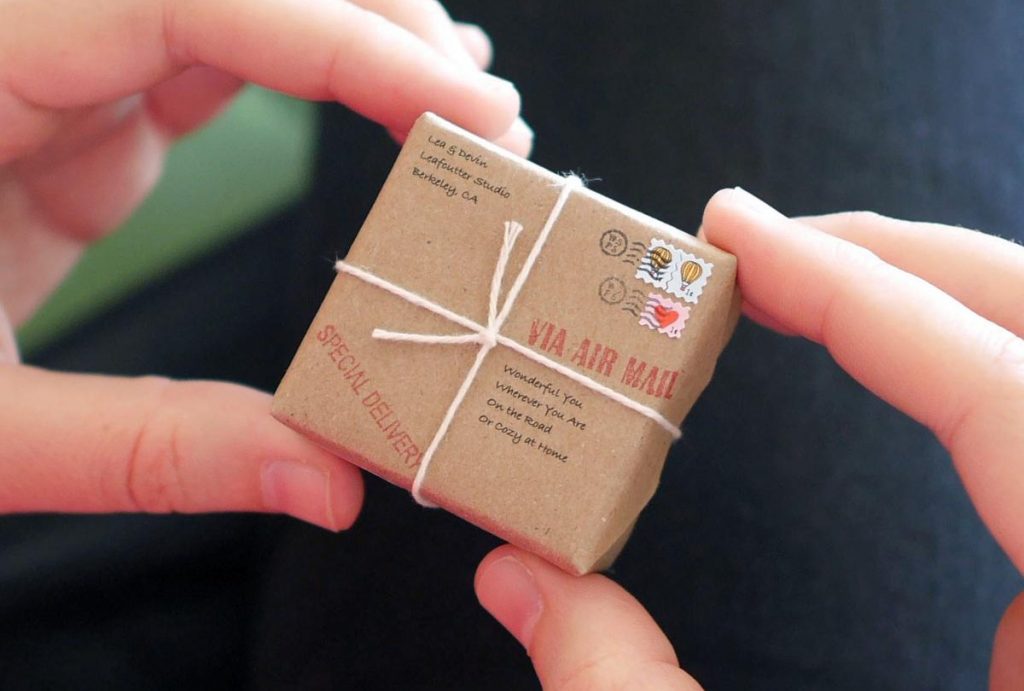 (Source: LeafcutterDesigns)
This is an incredibly important metric to monitor if you refer to an outsourced fulfillment center, especially if the fulfillment center charges a per parcel fee, and is thus incentivized to ship as many parcels as possible, not necessarily combine orders into a single parcel (which benefits the e-Commerce store).
Some shipping services allow you to bundle items together more effectively than others. To leverage economies of scale, promote certain products that customers often buy in combination to increase the size of individual shipments.
Whenever possible, combine multiple orders into one shipment to avoid multiple smaller units. You could offer customers bundling discounts to give them more value while reducing your shipping costs with each item purchased.
Use packaging provided by the carriers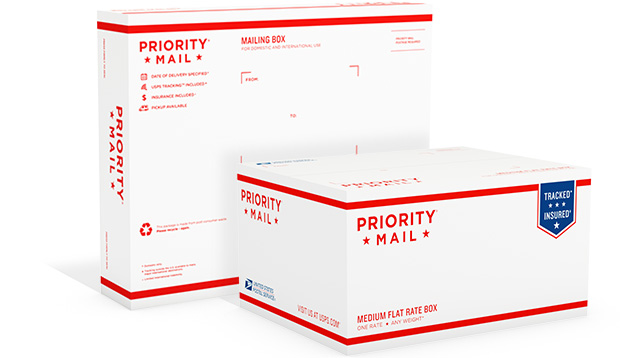 (Source: USPS)
Another thing to help lower your cost of shipping is by using packaging provided by the carriers.
UPS, Fedex and USPS all offer free boxes and bags. Sellers across Vietnam, for example, have reportedly been able to save over 65% of packaging cost just by switching to Flat Rate Boxes provided by USPS to mail their packages.
Speaking specifically of USPS's flat rate boxes, if you're selling skin care and beauty products – which tend to be on the heavier side – just do some research and you will surely we find that these would work the best, all the while save you bunch of packaging troubles.
Outsourcing your shipping
Out of the many ways to save money on shipping, perhaps none is as effective and direct as outsourcing to Amazon FBA and similar services who handle shipping for you.
By using an outsourcing fulfillment & shipping service, you don't have to shoulder some of the indirect costs of storing, packaging and delivering goods. These shippers also usually enjoy bulk discounts based on the volume of packages that send, which can save you money.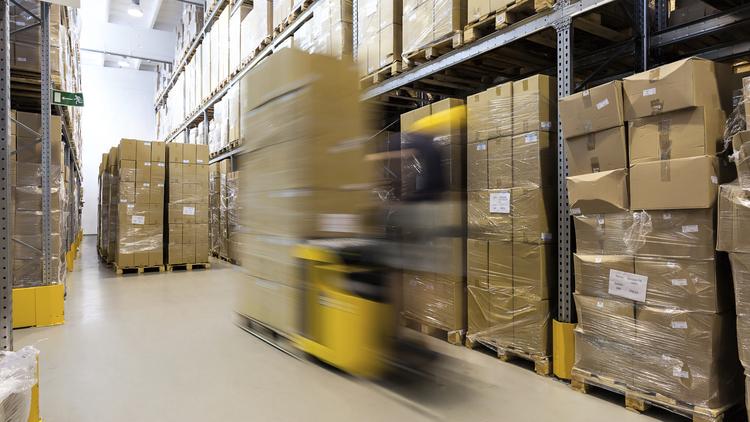 (Source: TheBusinessJournals)
You typically only have to pay a flat fee for the distribution services and you don't have to worry about all the facets of transportation and logistics. All in all, the advantages far outweigh the negative sides.
Boxme is currently partnering with USPS, EMS, DHL, Dpex, TNT, UPS,… to help you ship your parcels internationally twice as cost-efficient. Most notable among those is our ultra-affordable deal of sending packages to US border via USPS.
->> Fast and economical international single order shipping & dropshipping from Vietnam – is it possible?
Boxme is here to help!

Our reliable single order delivery service to the USA can help you shorten your delivery time and minimize added costs in the process:
Shipping single orders weigh below 0.5lb and 1lbs to the US for $8 and $9.5, respectively.

Lightning fast delivery time at approximately 10 to 14 days.

Full-tracking – easily keep an eye on your order at all time using your order ID.

Shipping handled by USPS – one of the most renowned freight players in the US shipping field.
[vc_row][vc_column][vc_raw_js]JTNDJTIxLS1IdWJTcG90JTIwQ2FsbC10by1BY3Rpb24lMjBDb2RlJTIwLS0lM0UlM0NzcGFuJTIwY2xhc3MlM0QlMjJocy1jdGEtd3JhcHBlciUyMiUyMGlkJTNEJTIyaHMtY3RhLXdyYXBwZXItZDBlOTg0MDgtZTMyZi00ODE3LTgwZmMtZTlkMzkzNjI3ZjgxJTIyJTNFJTNDc3BhbiUyMGNsYXNzJTNEJTIyaHMtY3RhLW5vZGUlMjBocy1jdGEtZDBlOTg0MDgtZTMyZi00ODE3LTgwZmMtZTlkMzkzNjI3ZjgxJTIyJTIwaWQlM0QlMjJocy1jdGEtZDBlOTg0MDgtZTMyZi00ODE3LTgwZmMtZTlkMzkzNjI3ZjgxJTIyJTNFJTNDJTIxLS0lNUJpZiUyMGx0ZSUyMElFJTIwOCU1RCUzRSUzQ2RpdiUyMGlkJTNEJTIyaHMtY3RhLWllLWVsZW1lbnQlMjIlM0UlM0MlMkZkaXYlM0UlM0MlMjElNUJlbmRpZiU1RC0tJTNFJTNDYSUyMGhyZWYlM0QlMjJodHRwcyUzQSUyRiUyRmN0YS1yZWRpcmVjdC5odWJzcG90LmNvbSUyRmN0YSUyRnJlZGlyZWN0JTJGMjE0MTUyOCUyRmQwZTk4NDA4LWUzMmYtNDgxNy04MGZjLWU5ZDM5MzYyN2Y4MSUyMiUyMCUyMHRhcmdldCUzRCUyMl9ibGFuayUyMiUyMCUzRSUzQ2ltZyUyMGNsYXNzJTNEJTIyaHMtY3RhLWltZyUyMiUyMGlkJTNEJTIyaHMtY3RhLWltZy1kMGU5ODQwOC1lMzJmLTQ4MTctODBmYy1lOWQzOTM2MjdmODElMjIlMjBzdHlsZSUzRCUyMmJvcmRlci13aWR0aCUzQTBweCUzQiUyMiUyMHNyYyUzRCUyMmh0dHBzJTNBJTJGJTJGbm8tY2FjaGUuaHVic3BvdC5jb20lMkZjdGElMkZkZWZhdWx0JTJGMjE0MTUyOCUyRmQwZTk4NDA4LWUzMmYtNDgxNy04MGZjLWU5ZDM5MzYyN2Y4MS5wbmclMjIlMjAlMjBhbHQlM0QlMjJXYW50JTIwRnJlZSUyMEFkdmlzZSUyMG9uJTIwSG93JTIwdG8lMjBEcm9wc2hpcCUyMGZyb20lMjBWaWV0bmFtJTNGJTIwQ29udGFjdCUyMFVzJTIwTm93JTIyJTJGJTNFJTNDJTJGYSUzRSUzQyUyRnNwYW4lM0UlM0NzY3JpcHQlMjBjaGFyc2V0JTNEJTIydXRmLTglMjIlMjBzcmMlM0QlMjJodHRwcyUzQSUyRiUyRmpzLmhzY3RhLm5ldCUyRmN0YSUyRmN1cnJlbnQuanMlMjIlM0UlM0MlMkZzY3JpcHQlM0UlM0NzY3JpcHQlMjB0eXBlJTNEJTIydGV4dCUyRmphdmFzY3JpcHQlMjIlM0UlMjBoYnNwdC5jdGEubG9hZCUyODIxNDE1MjglMkMlMjAlMjdkMGU5ODQwOC1lMzJmLTQ4MTctODBmYy1lOWQzOTM2MjdmODElMjclMkMlMjAlN0IlN0QlMjklM0IlMjAlM0MlMkZzY3JpcHQlM0UlM0MlMkZzcGFuJTNFJTNDJTIxLS0lMjBlbmQlMjBIdWJTcG90JTIwQ2FsbC10by1BY3Rpb24lMjBDb2RlJTIwLS0lM0U=[/vc_raw_js][/vc_column][/vc_row]
WANT TO LEARN MORE?
->> International single order shipping – the perfect compliment to your Shopify, Amazon, eBay dropship business
->> Everything you need to know about your Vietnam dropship business
->> What makes a product that sells when dropshipping on Shopify, Amazon, eBay?