[vc_row][vc_column][vc_column_text]Online business owners have to be strategic at all time. With the majority of their energy devoted to growing their customer base (and sales!), fulfillment related tasks like handling inventory, packing boxes, and running to the post office to ship orders can really get in the way.
That's why so many Shopify merchants are now turning to third-party logistics (aka 3PL) companies to manage the fulfillment process on their behalf.
Eager to know more? Keep reading to find out 3 simple ways that help you create a seamless customer experience when you outsource fulfillment using 3PLs – from the moment a customer places an order on your Shopify store to the moment it arrives at their doorstep.
1. Integrating your Shopify store with your 3PL's technology
Once your 3PL has been updated with data of your inventory and your Shopify store is connected to their technology, the 3PL's fulfillment center can pick, pack, and ship items as soon as an order is placed.
In order to meet your customers' expectations of having products delivered as quickly and affordably as possible, you need to work with a 3PL that uses integrated technology to power their network of fulfillment centers.
In addition to automatically fetching orders, you can also easily sync over new products as you add them to your store. The 3PL can even send important details back to you and your customers – such as tracking information – without you lifting a finger. How nice is that?!
And with reportedly 97% of customers expecting the ability to monitor their order throughout the shipping process (according to a recent survey conducted by Proshipinc), you can save a ton of time and efforts by having this automated instead of manually answering to each and every needless calls to your headquarter asking for package shipping info.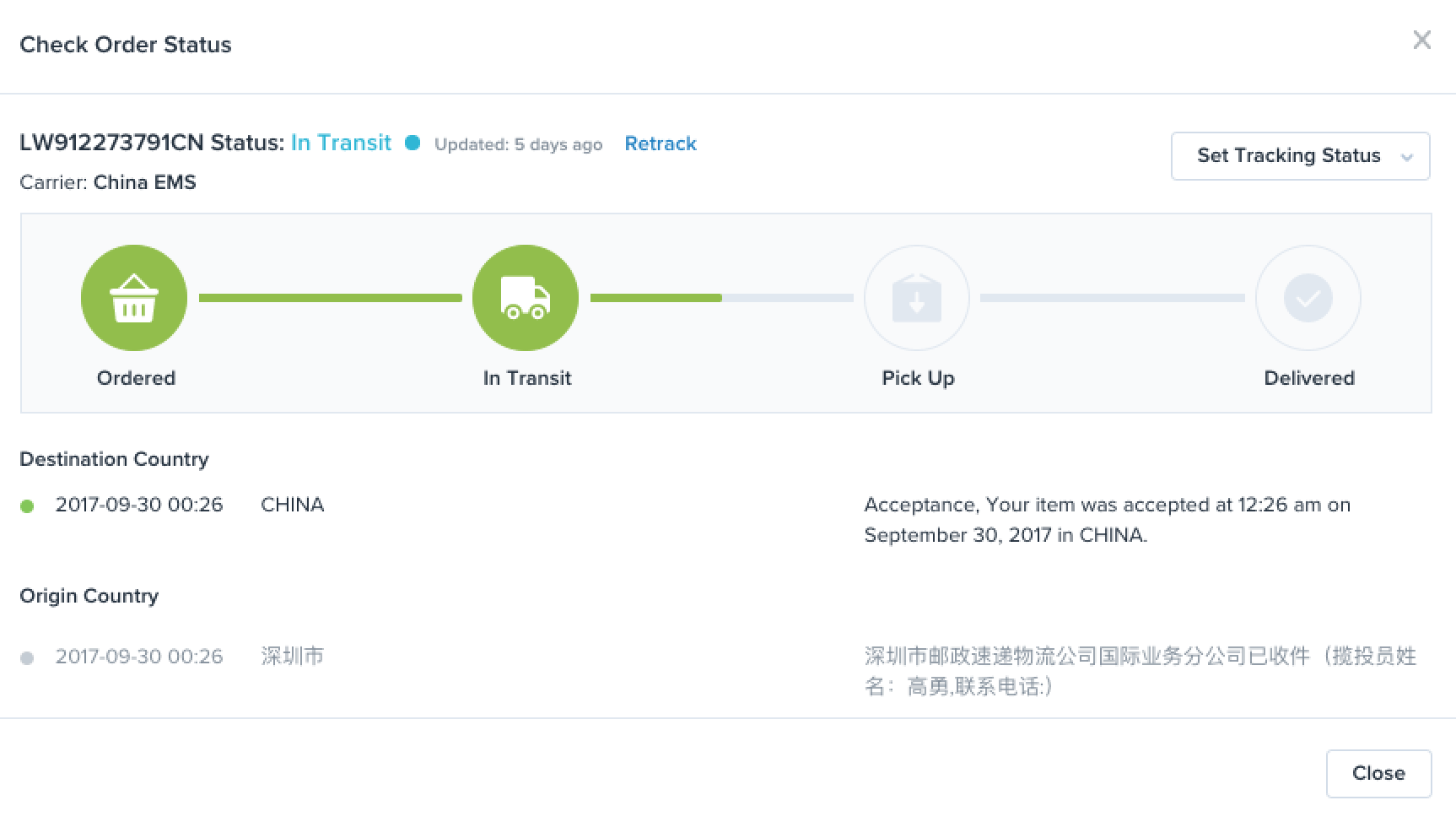 (Source: oberlo)
You can also combine data from sources that weren't previously connected to gain new insights, bringing together current inventory levels at each fulfillment center, sales channels, and all of your customer's orders. Once compiled, you can view metrics like peak fulfillment times, revenue of orders shipped by day, and sales/quantity of orders by USPS zone.
Plus, you can prevent stock outages by setting up notifications to reorder inventory before you run out or sell through. This helps you improve forecasts so you always have the right amount of inventory in your pocket.
2. Distributing your inventory to strategic locations
Another important consideration when outsourcing fulfillment is deciding where your orders will be fulfilled. Using a warehouse in the middle of nowhere – compared to using several fulfillment centers that are strategically located in major cities – leads to slower deliveries and unhappy customers.
Offering expedited shipping is important, but is typically pretty expensive. Unsurprisingly, around 75% of customers abandon their online shopping cart because shipping, taxes, and other fees are too high.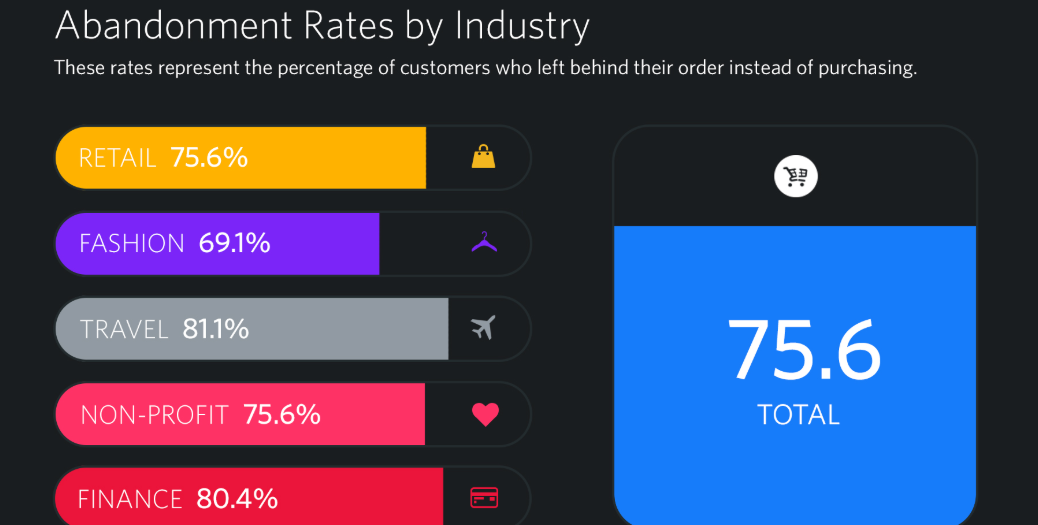 (Source: salecycle)
The key to keeping shipping costs down is to store inventory near your customers. For example, if your customers are distributed throughout Southeast Asia, you should split your inventory across different regions.
In contrary to common belief, the more fulfillment centers you use, the more money you can potentially save!
Instead of only offering fast shipping via air, Shopify merchants that store inventory in multiple locations can offer two-day ground shipping to more people at only a fraction of the price. Because it is definitely more expensive to ship a package 2,000 miles than 200 miles, reducing distance or shipping zones will help you reach customers more efficiently and cost-effectively.
So, when your Shopify store talks to the 3PL's technology, it can automatically select the fulfillment center closest to the customer to fulfill the order – which is the goalt we are trying to achieve.

(Source: shipbob)
3. Customizing shipping options based on end destination
Aside from Amazon Prime and free two-day shipping offers from other giant retailers, it's pretty common to see $20+ for expedited shipping on a small to mid-sized brand's website.
If you charge the same flat fee for any destination – despite the fact that it might cost significantly less for closer destinations – you risk people abandoning their carts due to high shipping fees.
For example, if you're fulfilling orders out of Hanoi and you charge less to ship an order just outside Hanoi than you charge for a delivery that's going to, say, Hochiminh City, you can increase conversions for your customers in the greater Hanoi area.
While you could mark up the shipping price, you will likely find the increase in orders from a lower shipping fee outweighs the difference in the markup.
A 3PL can pre-define coverage for guaranteed two-day ground shipping in areas that surround the fulfillment centers that hold your inventory.
As your customer types in their shipping address, your Shopify store can talk to the 3PL's technology in real-time and validate if the destination zip code is within the area of guaranteed two-day shipping. This lets you dynamically provide an affordable shipping option that will otherwise be hidden from customers whose address is outside of these zones.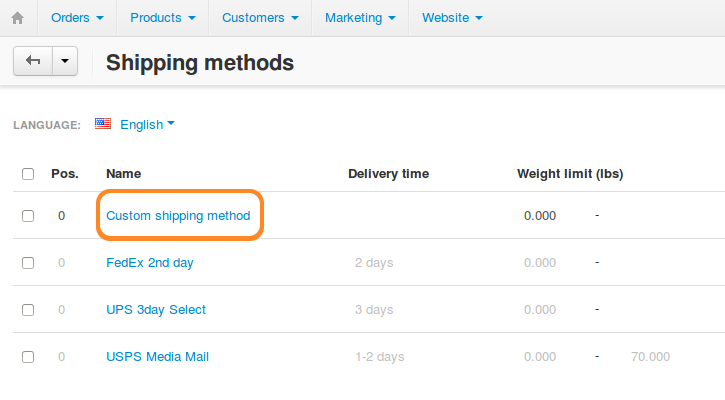 (Source: CS-CartDocumentation)
A great 3PL choice for your Shopify store
e-Commerce businesses that want to be competitive must strive to find the right balance of affordability and speed for their deliveries. Fortunately, it's never been easier for Shopify merchants to meet consumer expectations for two-day shipping.
If you outsource fulfillment, be sure to use an integrated solution that lets you fulfill orders from strategic locations and helps you improve the customer experience.
If you're looking for a fulfillment provider that seamlessly syncs with your Shopify store, check out Boxme.
With a network of fulfillment centers in the largest cities across Southeast Asia and the latest in 3PL technology, you can have affordable two-day shipping up and running on your store in no time.
[vc_separator color="orange" align="align_left" style="dashed"][vc_column_text]BoxMe is the premier cross-border e-Commerce fulfillment network in South East Asia, enabling world-wide merchants to sell online into this region without needing to establish local presence. We are able to deliver our services by aggregating and operating an one-stop value chain of logistic professions including: International shipping, customs clearance, warehousing, connection to local marketplaces, pick and pack, last mile delivery, local payment collection and oversea remittance.
If you have any question about Boxme Asia or how we can support your business, please contact us directly by referring to our hotline. We are glad to be of service![/vc_column_text][/vc_column][/vc_row][vc_column][vc_raw_js]JTNDJTIxLS1IdWJTcG90JTIwQ2FsbC10by1BY3Rpb24lMjBDb2RlJTIwLS0lM0UlM0NzcGFuJTIwY2xhc3MlM0QlMjJocy1jdGEtd3JhcHBlciUyMiUyMGlkJTNEJTIyaHMtY3RhLXdyYXBwZXItNDY1YjMyYWQtNWIzNC00NTQ0LWJhODUtMTg1ZTMyZmZhMmU4JTIyJTNFJTNDc3BhbiUyMGNsYXNzJTNEJTIyaHMtY3RhLW5vZGUlMjBocy1jdGEtNDY1YjMyYWQtNWIzNC00NTQ0LWJhODUtMTg1ZTMyZmZhMmU4JTIyJTIwaWQlM0QlMjJocy1jdGEtNDY1YjMyYWQtNWIzNC00NTQ0LWJhODUtMTg1ZTMyZmZhMmU4JTIyJTNFJTNDJTIxLS0lNUJpZiUyMGx0ZSUyMElFJTIwOCU1RCUzRSUzQ2RpdiUyMGlkJTNEJTIyaHMtY3RhLWllLWVsZW1lbnQlMjIlM0UlM0MlMkZkaXYlM0UlM0MlMjElNUJlbmRpZiU1RC0tJTNFJTNDYSUyMGhyZWYlM0QlMjJodHRwcyUzQSUyRiUyRmN0YS1yZWRpcmVjdC5odWJzcG90LmNvbSUyRmN0YSUyRnJlZGlyZWN0JTJGMjE0MTUyOCUyRjQ2NWIzMmFkLTViMzQtNDU0NC1iYTg1LTE4NWUzMmZmYTJlOCUyMiUyMCUyMHRhcmdldCUzRCUyMl9ibGFuayUyMiUyMCUzRSUzQ2ltZyUyMGNsYXNzJTNEJTIyaHMtY3RhLWltZyUyMiUyMGlkJTNEJTIyaHMtY3RhLWltZy00NjViMzJhZC01YjM0LTQ1NDQtYmE4NS0xODVlMzJmZmEyZTglMjIlMjBzdHlsZSUzRCUyMmJvcmRlci13aWR0aCUzQTBweCUzQiUyMiUyMHNyYyUzRCUyMmh0dHBzJTNBJTJGJTJGbm8tY2FjaGUuaHVic3BvdC5jb20lMkZjdGElMkZkZWZhdWx0JTJGMjE0MTUyOCUyRjQ2NWIzMmFkLTViMzQtNDU0NC1iYTg1LTE4NWUzMmZmYTJlOC5wbmclMjIlMjAlMjBhbHQlM0QlMjJDT05UQUNUJTIwVVMlMjBOT1clMjElMjIlMkYlM0UlM0MlMkZhJTNFJTNDJTJGc3BhbiUzRSUzQ3NjcmlwdCUyMGNoYXJzZXQlM0QlMjJ1dGYtOCUyMiUyMHNyYyUzRCUyMmh0dHBzJTNBJTJGJTJGanMuaHNjdGEubmV0JTJGY3RhJTJGY3VycmVudC5qcyUyMiUzRSUzQyUyRnNjcmlwdCUzRSUzQ3NjcmlwdCUyMHR5cGUlM0QlMjJ0ZXh0JTJGamF2YXNjcmlwdCUyMiUzRSUyMGhic3B0LmN0YS5sb2FkJTI4MjE0MTUyOCUyQyUyMCUyNzQ2NWIzMmFkLTViMzQtNDU0NC1iYTg1LTE4NWUzMmZmYTJlOCUyNyUyQyUyMCU3QiU3RCUyOSUzQiUyMCUzQyUyRnNjcmlwdCUzRSUzQyUyRnNwYW4lM0UlM0MlMjEtLSUyMGVuZCUyMEh1YlNwb3QlMjBDYWxsLXRvLUFjdGlvbiUyMENvZGUlMjAtLSUzRQ==[/vc_raw_js][/vc_column][vc_column][/vc_column]