Presently, selling online is not only a "choice" but we can say that it is an "exit" for every e-commerce businesses.
According to the data from Priceza, the market leader of E-Marketplace in 2019 is Shopee with 54%, Lazada for 46%, while the market share in Social Media, Facebook with 42%, followed by LINE 34%, Instagram 19% and finally Twitter 5%.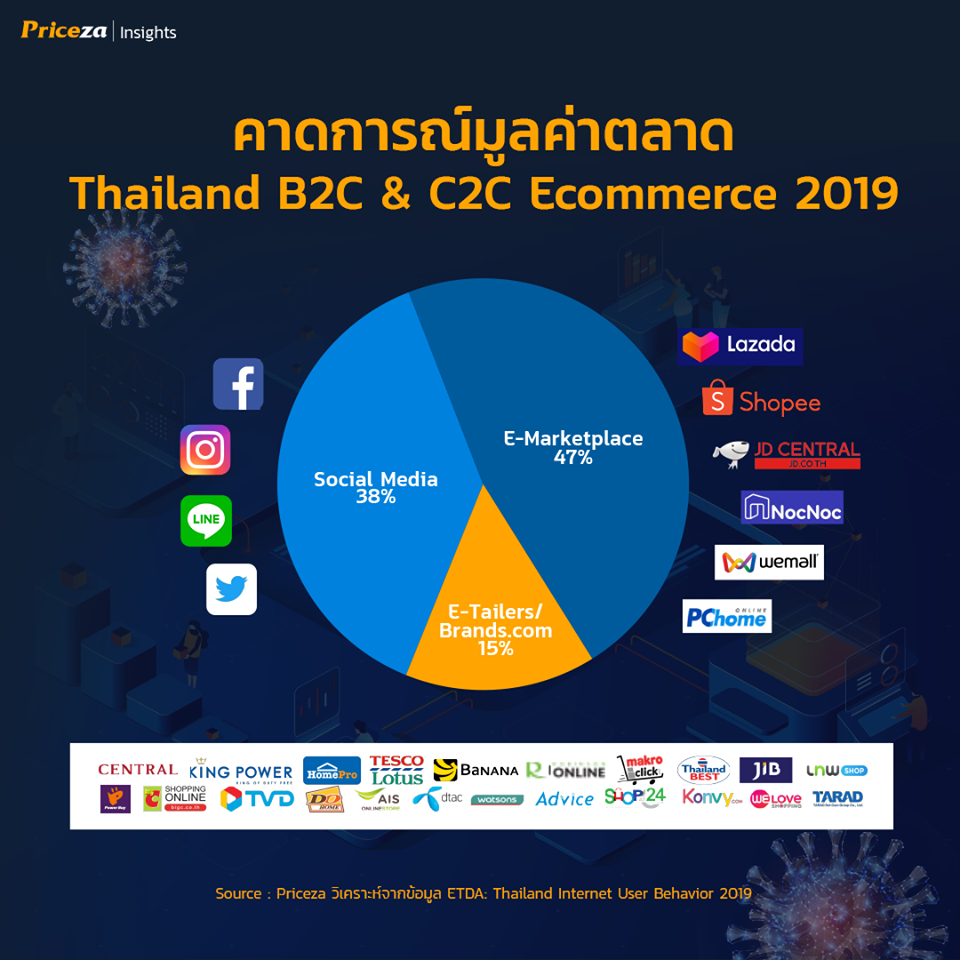 Noticeable that entrepreneurs who have never done online selling before began to sell online during COVID-19. The first way to enter is 'Social Media' especially the use of 'Live Commerce' which is expected to fast-growing. Therefore, it's a chance for social commerce to grow rapidly.
As you see in many e-marketplaces, they would like to be more than only a marketplace but going to be social media such as Chat feature and Live feature what made the proportion of trading E-marketplace is growing. While Facebook has just launched 'Facebook Shops' just a few weeks ago, and LINE has launched 'LINE MyShop' as well. This shows the fierce competition between e-marketplace and social media.
However, while COVID-19 has increased e-commerce by 35%, but offline channels are still the main channel for customers accustomed. Omni-Channel is going to be the new trend of customers that they would decide to buy offline, but the prices will be compared on online stores before purchasing.