The technology revolution is changing how customers shop forever with the switch from traditional brick-and-mortar stores to E-commerce. As one of the fastest-growing countries, Vietnam is quick to catch on the E-commerce trends, expanding at an unprecedented rate.
Here is a peek at all aspects of Vietnam's promising E-commerce landscape, presented to you by Boxme Global. The information is gathered from various sources.
I. Vietnam Digital 2020
1. Vietnam's Internet users nationwide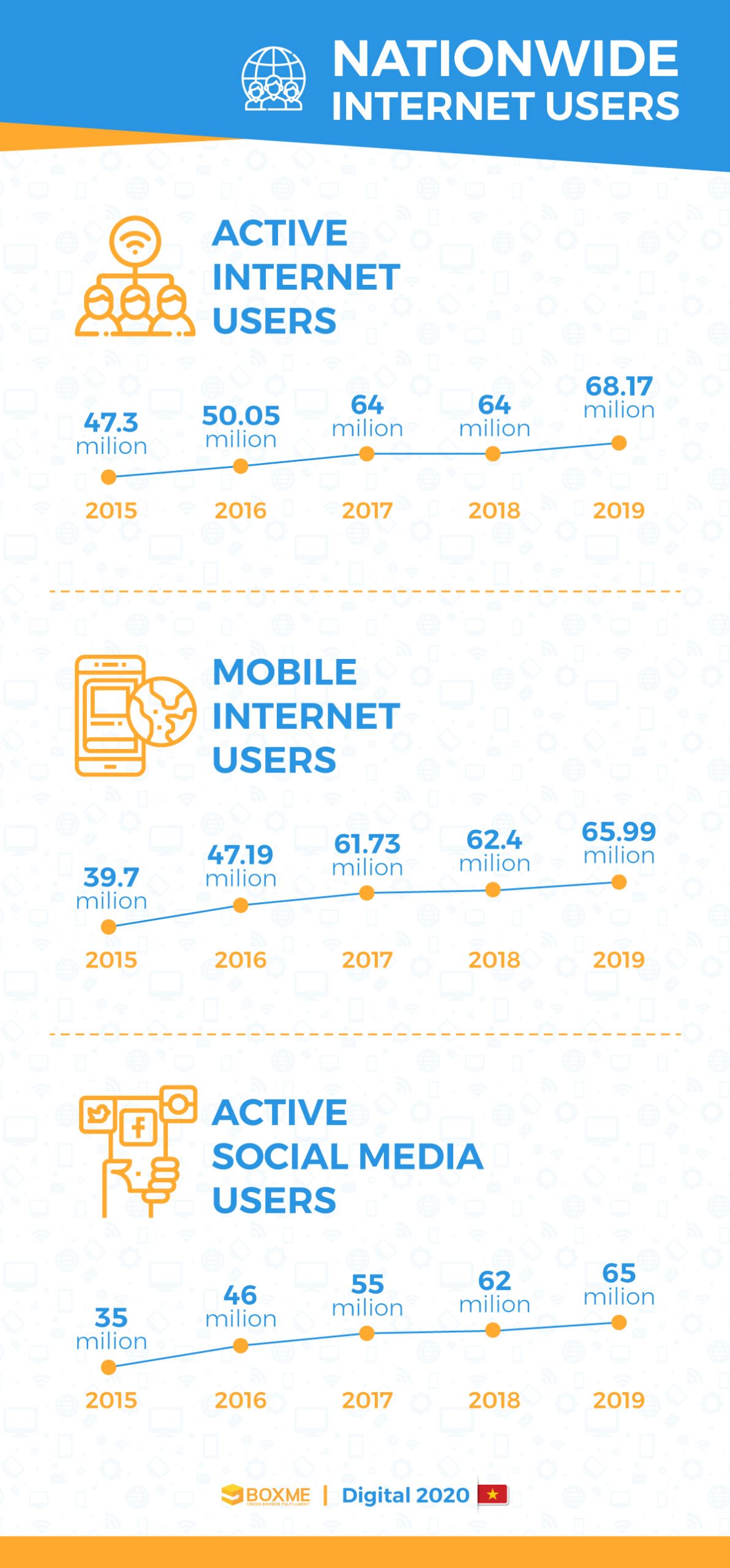 Source: we are social & Hootsuite
Vietnam gained an impressive 20 million Internet users over the course of 5 years. Reaching 68.17 million by the end of 2019, it poses a Internet penetration rate of 70%. The number of mobile and social users experienced even higher growth.
2. Vietnam's Internet usage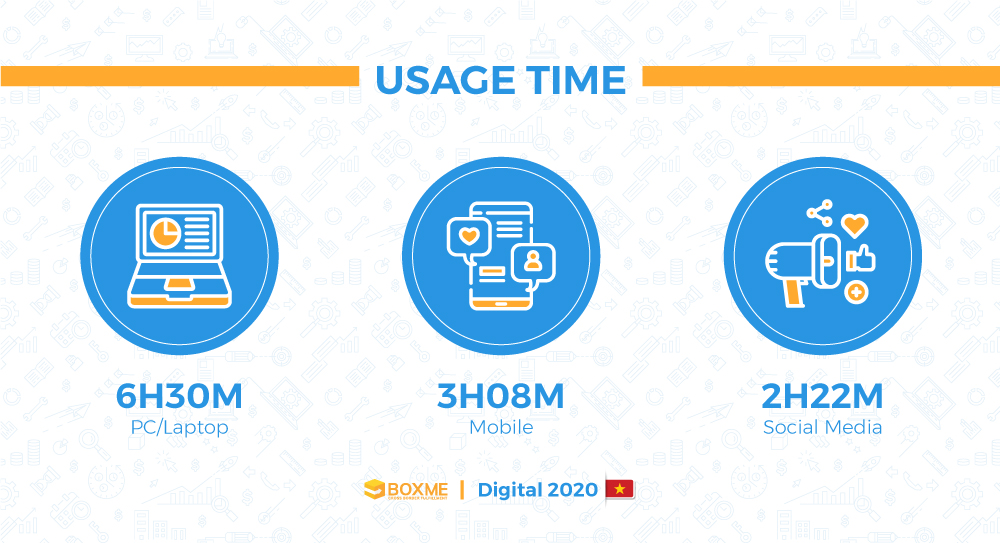 Source: we are social & Hootsuite
PC/Laptop remains the most used device because of its working capacity. On the other hand, mobile usage and social media usage is on the rise compared to statistics from previous years.
3. Vietnam's top social media platforms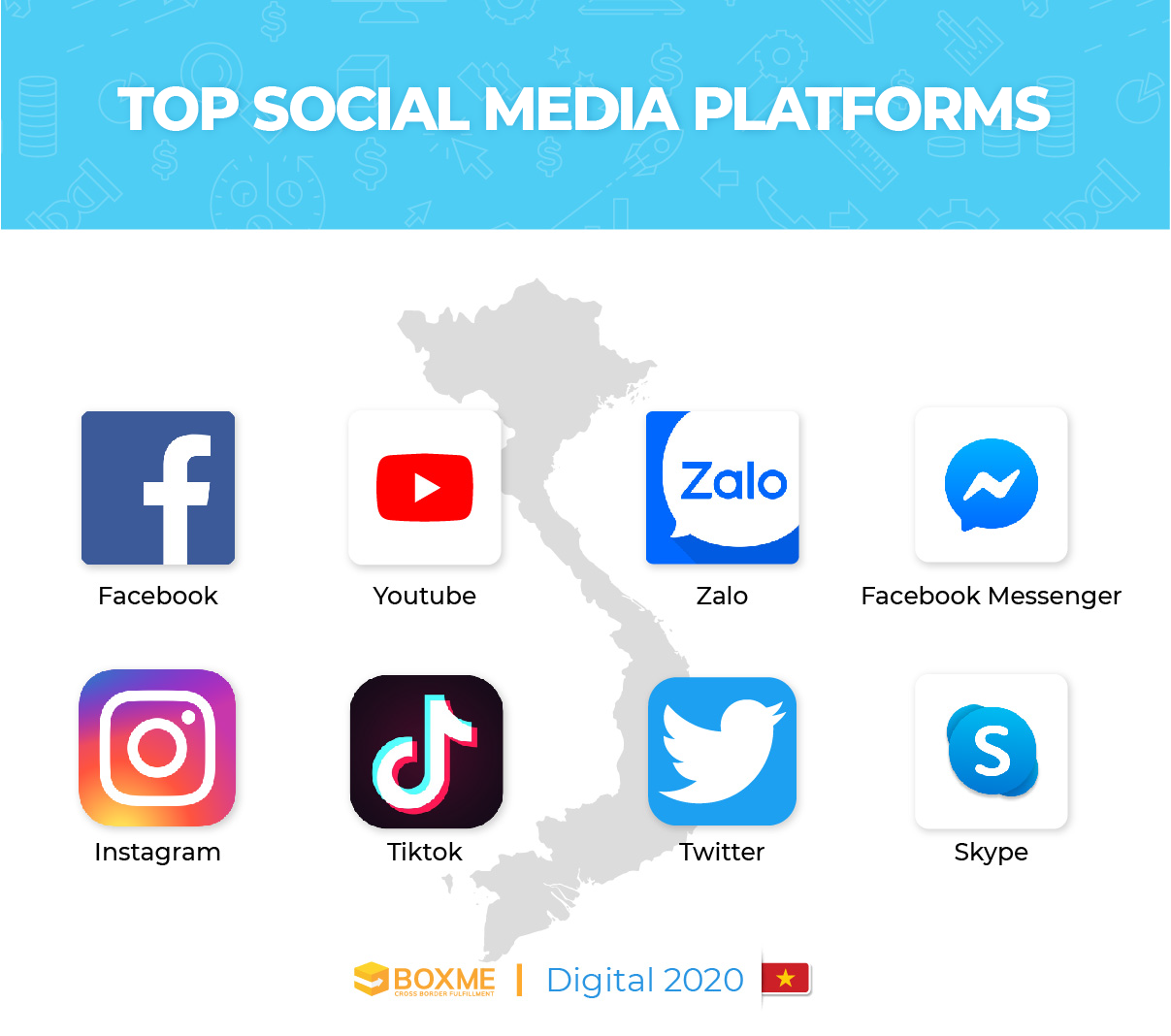 Source: we are social & Hootsuite
The rankings are as follows:
Facebook
Youtube
Zalo
Facebook Messenger
Instagram
Tiktok
Twitter
Skype
–> Read more: Social Media Is Still A Major Shopping Platform In Vietnam
II. E-commerce in the Internet economy
1. Vietnam's funding in the Internet economy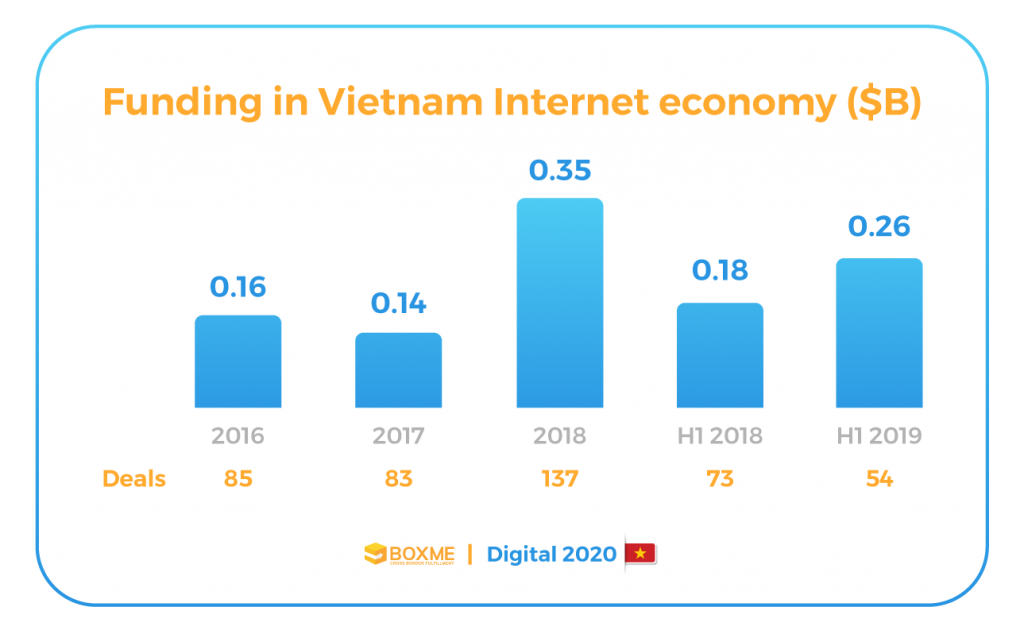 Source: Google, Temasek, Bain & Company
As the Internet economy is booming, Vietnam is becoming a top destination for foreign investors. After a slow 2017, 2018 and 2019 saw rising numbers in both the number of deals and the total amount.
2. Vietnam's E-commerce growth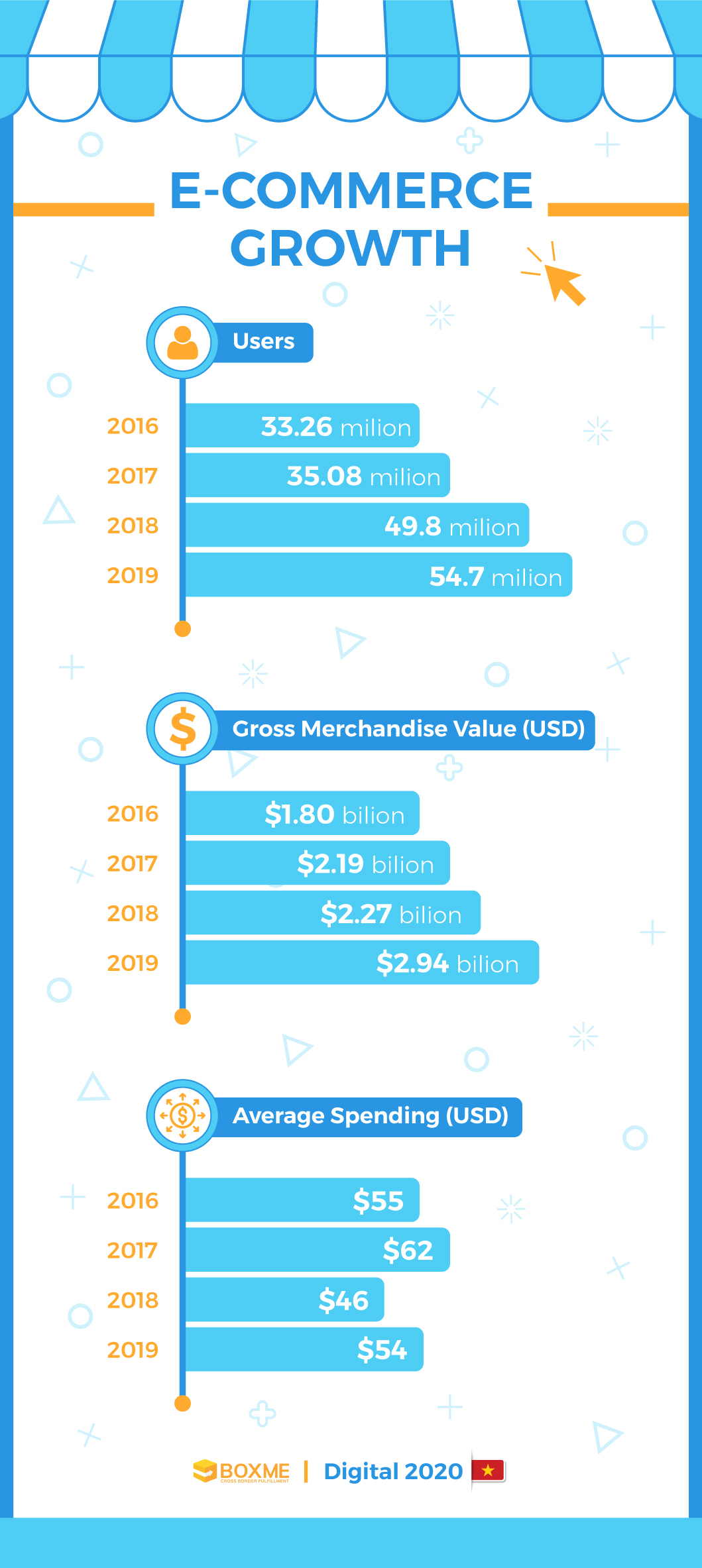 Source: we are social & Hootsuite
Data from we are social & hootsuite throughout the years indicated a stable growth for Vietnam E-commerce sector, from the number of users to total value.
3. Compound annual growth rate (CAGR) of Vietnam's E-commerce sector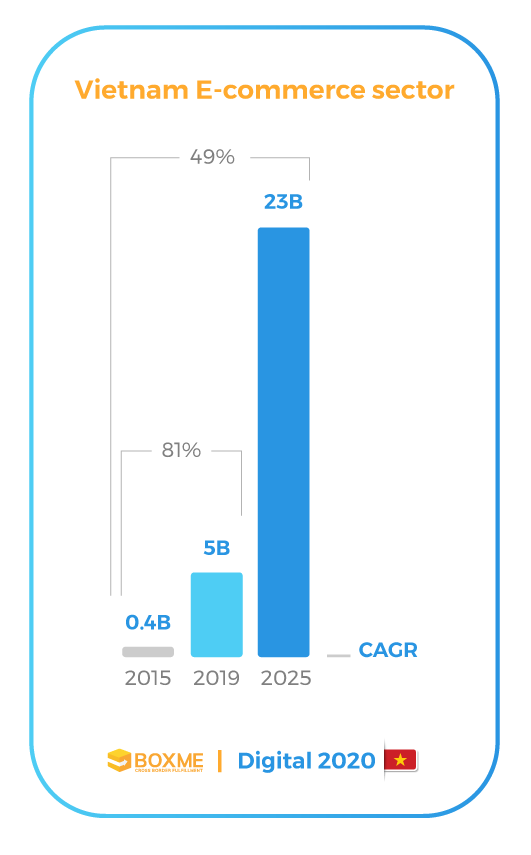 Source: Google, Temasek, Bain & Company
Using a different research method, Google & Temasek announced that the GMV of Vietnam E-commerce in 2019 is $5 billion, growing at a CAGR of 81% since 2015. The sector is predicted to keep growing rapidly to reach $23 billion in 2025.
–> Read more: Why Vietnam Is Your Next E-Commerce Stop
4. Vietnam's major E-commerce platforms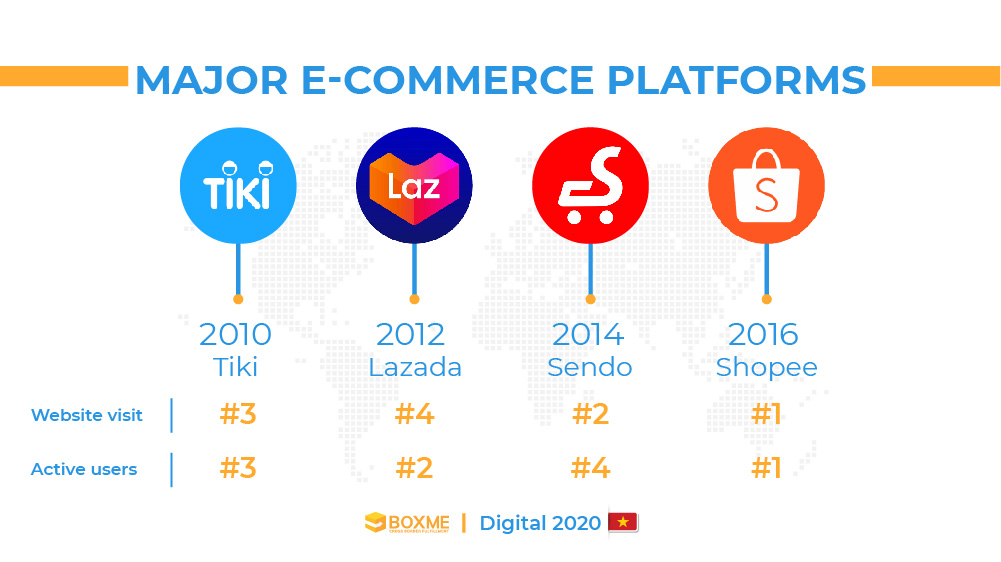 Source: Iprice group
Top 4 marketplaces in Vietnam are Tiki, Lazada, Sendo and Shopee. While Tiki and Sendo are local companies, Lazada and Shopee are international E-commerce platforms with wide coverage across Southeast Asia. Showing up latest to the party doesn't stop Shopee from dominating the market due to its heavy promotions and competent logistics support.
–> Read more: Top E-Commerce Platforms In Vietnam To Sell Cross-Border
5. Vietnam's best-selling E-commerce categories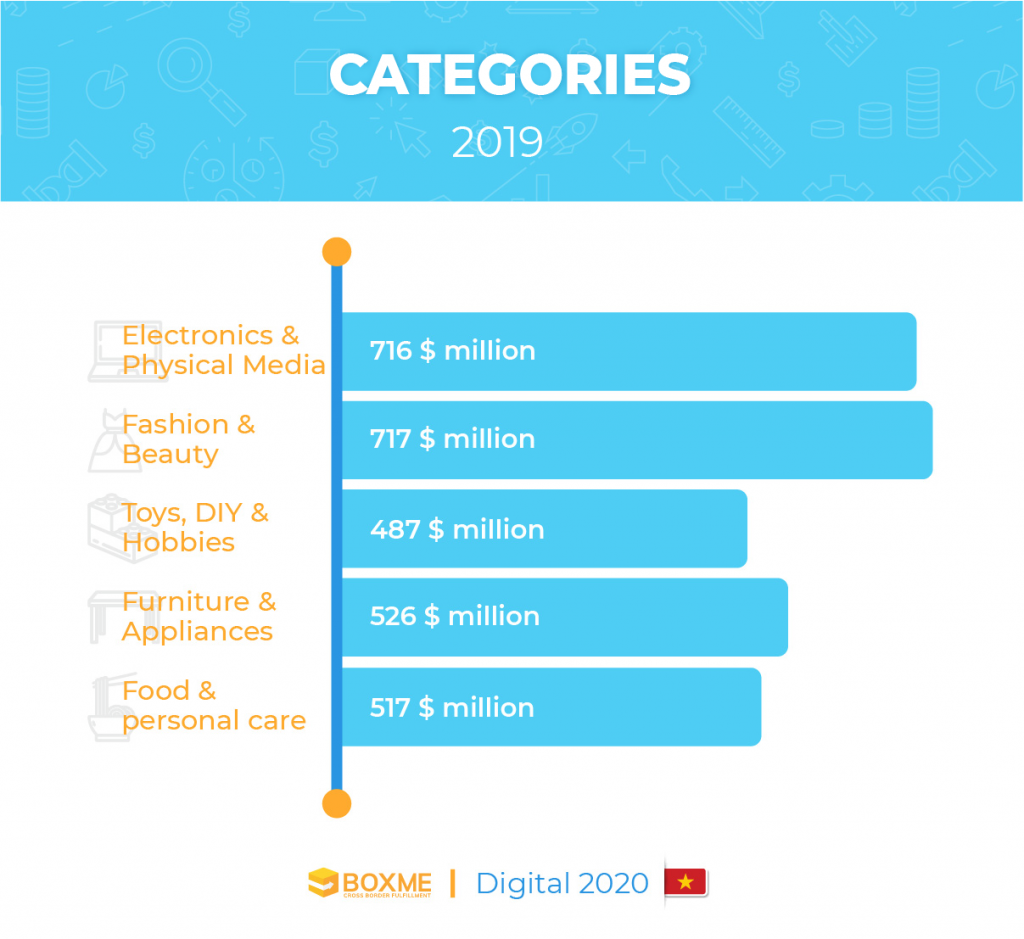 Source: we are social & Hootsuite
Fashion & beauty competes head to head with Electronics & physical media for the best-selling category, while others  stay around the mark $500 million.
6. Vietnam's common payment methods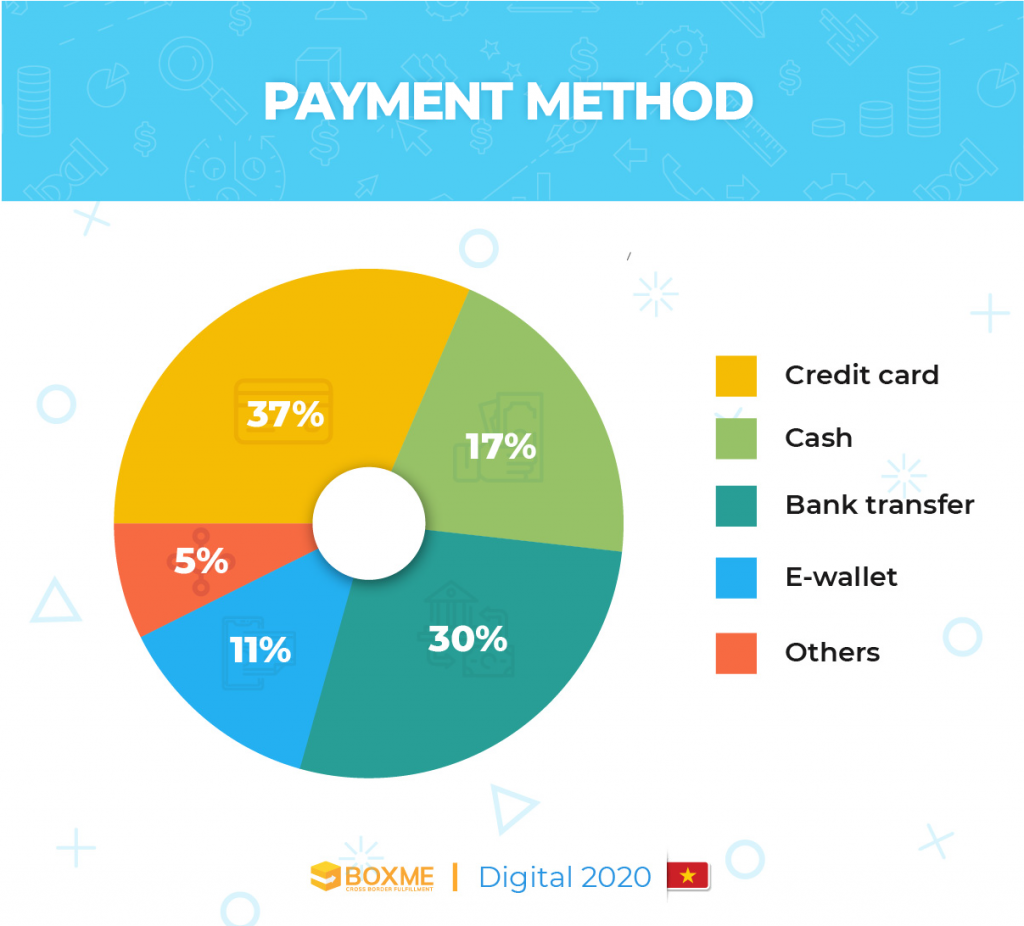 Source: we are social & Hootsuite
From a country with Cash-on-Delivery as the main way to pay, joint promotions between banks, E-commerce players and E-wallet companies have pushed online shoppers towards online payment methods.
Boxme is the premier E-commerce fulfillment network in Southeast Asia, enabling world-wide merchants to sell online into this region without needing to establish a local presence. We deliver our services by aggregating and operating a one-stop value chain of logistic professions including: International shipping, customs clearance, warehousing, connection to local marketplaces, pick and pack, last-mile delivery, local payment collection and oversea remittance.