As an important Boxme's partner in Vietnam, Shipchung help foreign company to reach consumers in terms of both product distribution and communications.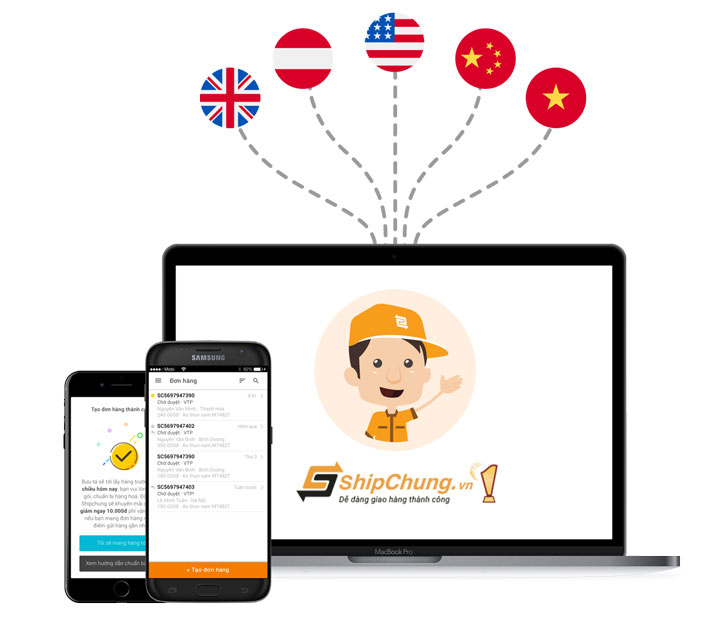 Shipchung.vn, owned by PeaceSoft Solutions Corporation, was officially launched in October 2012. The gateway allows e-commerce websites to integrate a function of calculating delivery transport fees with information on weight of products, address of receivers and added services (if so). In July 2016, a mobile application of shipchung.vn was released on the iOS operating system. Individuals can ask for delivery of their products anywhere anytime without human interaction.
After paying the bills (including transport fees) through MasterCard or a digital wallet nganluong.vn, transporters will receive goods from sellers and deliver it to buyers.
Shipchung.vn has co-operated with more than 10 local leading transport firms such as Vietnam Express Mail Service Company EMS, Viettel Post Joint Stock Corporation and Vietnam Posts Corporation. Shipchung offer some special deal to help their user to save on delivery cost.
Boxme asia and Shipchung is a logistic solution for every company and individual want to enter Vietnam market.