NextTech's 10-million dollar investment fund Next100 has found a new owner: PushSale Technology Co., Ltd. Providing professional E-commerce solutions, PushSale has successfully assisted many small and medium enterprises (SMEs) in optimizing operations and administration.
Boxme is pleased to collaborate with PushSale as a pioneer partner in order processing and worldwide shipping. With Boxme's drop-shipping platform Netsale, businesses can also sell internationally, especially in the booming Southeast Asia region without having to establish a local presence.
->> Read more: Boxme Global: 4 years of developing the most well-rounded logistics solution in Southeast Asia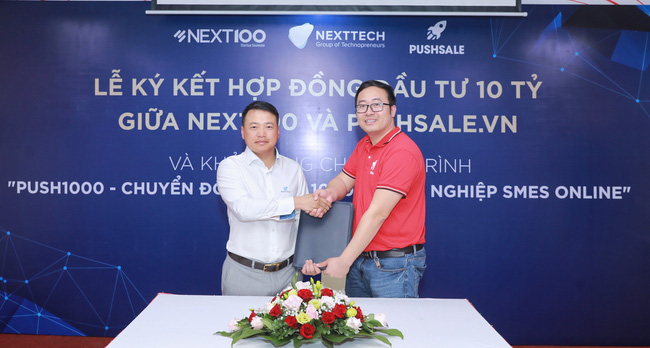 The demand for digitizing businesses
According to Shark Nguyen Hoa Binh, CEO of NextTech Group, "In the past two years, the trend of in-depth application of technology in management activities, or digital transformation, has been prioritized by the SMEs community. Since the market is getting more and more competitive which requires optimization and specialization skills, this is one of Next100's main investment directions."
One of the problems not just for SMEs is the smooth connection between departments, from sales & marketing to logistics, accounting, customer service, etc. Businesses may spend a lot of money on advertising, but this lack of contact can cost businesses many business opportunities and potential customers.
PushSale as a prime solution
Launched in March 2019, PushSale offers a professional management solution for E-commerce businesses. In-depth management of each E-commerce step from advertising, telesales, delivery, etc. is integrated into the PushSale software with a simple and user-friendly interface.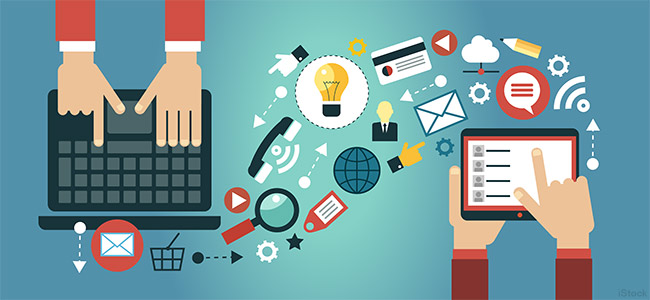 After only 9 months of product design and launching, PushSale has assisted many businesses in managing their store operations more effectively, with many stores reported having multiplied their revenue by 5 times. PushSale allows users to manage their businesses anytime, anywhere, and many integrated services such as advertising, delivery, etc.
Currently focusing on pharmaceuticals, functional foods, cosmetics, household appliances, and feng shui products; with the 10 billion VND received from the Next100 investment fund, PushSale's aim is "Push100: successfully digitize 1,000 businesses in Vietnam and at least two other markets in Southeast Asia." In addition to funding, NextTech also offers an ecosystem of technology services including cross-border logistics network Boxme, international dropshipping platform Netsale, delivery app HeyU, online payment service Ngan Luong, etc. are integrated into PushSale to meet all E-commerce demands from the customers.
NextTech's Next100
Next100 is the startup fund of NextTech Technology Group, with the goal of aiding potential Vietnamese startups in the early stages to increase the chance of success with the most optimized time and cost. As one of the first technology startups in Vietnam from the beginning of the 21st century, after nearly two decades of development, NextTech has become a large corporation with approximately 20 technological companies, operating in 8 countries within Southeast Asia and China.
Among the areas that NextTech engages in such as E-commerce, financial technology, logistics, and education; Boxme Global is a company specializes in cross-border logistics solutions.
->> Read more: Boxme as the pioneer collaborator in Shark Binh's USD 1.2 million going global investment

BoxMe is the premier cross-border e-Commerce fulfillment network in South East Asia, enabling world-wide merchants to sell online into this region without needing to establish a local presence. We are able to deliver our services by aggregating and operating an one-stop value chain of logistic professions including: International shipping, customs clearance, warehousing, connection to local marketplaces, pick and pack, last-mile delivery, local payment collection and oversea remittance.
If you have any question about Boxme Asia or how we can support your business, please contact us directly by referring to our hotline. We are glad to be of service!